Home lifts are an accessible and versatile investment for any homeowner seeking a stylish and practical new addition to their property. Here at Morgan Ellis, our lift prices are carefully calculated to provide bespoke quotes depending on the model you've chosen, the work required for installation, any additional features you require and more, ensuring that the costs are as unique and specialised to you as your residential lift. While cost does vary, we have compiled a guide to help get you started with choosing the right options for you. For help with pricing or to apply for a quote, please contact a member of our friendly team on 01702 880900, make an enquiry online or send us an email at enquiries@morganellis.co.uk.
How Much Does A Home Lift Cost In The UK?
Here at Morgan Ellis, we understand that a home lift can have a hugely positive effect on a person's life, whether that's by future-proofing the property or adding a touch of class and value to your home. The modern lifts market isn't just for the wealthy - we can offer everything from affordable wheelchair-friendly lifts for those that need them most, to luxury treats perfect for most households. Each of our three categories - Eco, Comfort and Luxury - offer high-quality, stylish and sleek lifts perfect for different budgets:
Our Domestic Lift Prices
Eco
Our Eco range offers stylish, reliable and functional personal lifts to those who may be more limited on budget. We believe that residential lifts should be accessible to anyone that needs one, which is why we are proud to offer two main economic options - the Stiltz Home Lift, and the Aritco 4000 & 6000.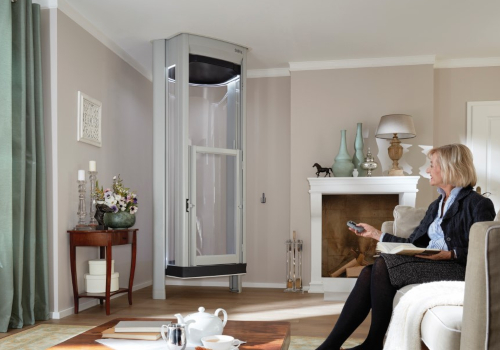 The Stiltz Home Lift is one of the best-looking lifts out there. A space-saving, sleek and easy-to-install one-floor lift, this flexible model can be manufactured in as little as 4-6 weeks according to your requirements, with one-day installation for minimal disruption. Prices for both the Duo+ and Trio+ models start at £12,000, but may differ depending on additional features and customisation.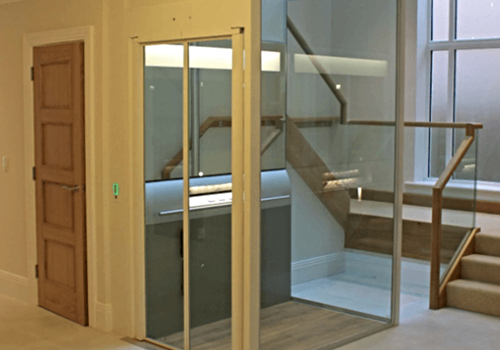 The Aritco 4000 & 6000 lifts are beautiful in design and functionality, starting at £14,000. With a range of different colours and finishes to choose from, these models also offer additional floor capability, with the ability to travel up to six floors. Prices will vary according to the floors required and additional features chosen.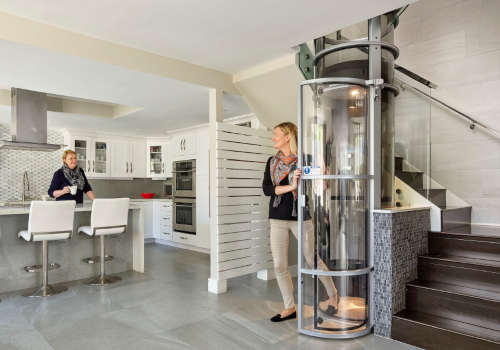 The PVE 30 Eco is the more economic-friendly vacuum elevator for your home, designed to carry a single passenger up to three stops. Requiring just 80cm of space, it's compact nature but still luxurious design means that it can fit into most homes, providing both accessibility between the floors of your home and the style and talking point that will truly wow your guests. Available in both white and grey and utilising the best in vacuum technology, the PVE Eco 30 starts at just £20,000.
Comfort
Our Comfort range covers all of our mid-range residential elevators, each of which offer the same guarantee of a stylish addition to your home. There are two core lifts in the Comfort range - the Aritco Home Lift, and our bespoke Altura Platinum Range.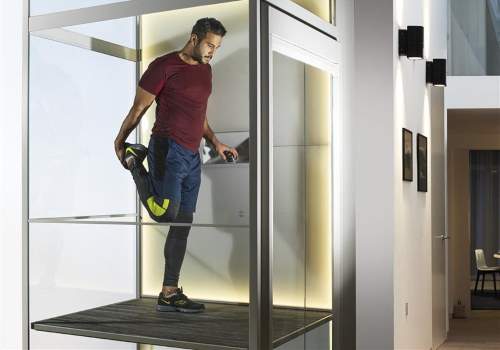 The Aritco Home Lift is fully customisable, from the cabin features to the colour of the carpet, making for a truly beautiful feature for your property. This lift can travel up to six floors and at prices starting from £22,000, provides both accessibility and a truly stunning and addition to your home.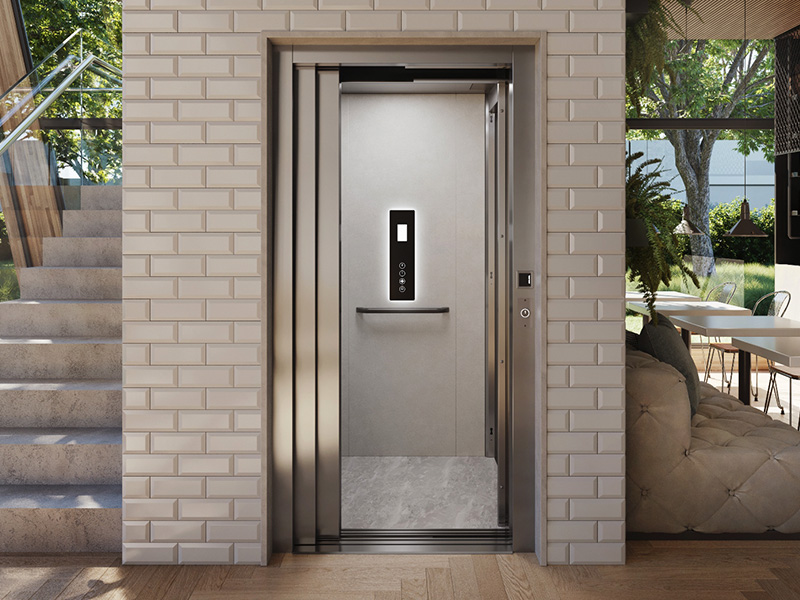 Our Altura Platinum range is one of the most versatile available, from it's design to performance, with a huge variety of customisation options for a truly bespoke home elevator. Prices also start from £22,000, with the option to add automatic sliding doors, seats and more to customise your experience completely. You can bring the boutique hotel style lift experience directly into your home.
Luxury
Our Luxury range is designed to provide the epitome of luxurious living. Whether you're looking to splash out on a functional yet elegant home feature, or want to future-proof your home for accessibility purposes with that truly high-end touch, we offer two main options - The Altura Diamond range and the PVE Vacuum range.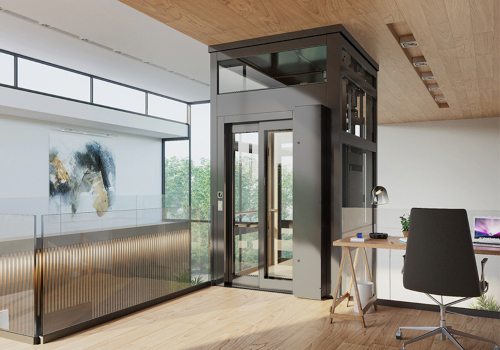 The Altura Diamond range offers true comfort on a safe, secure and high-end traction system for smooth, silent and fast movement between floors. Prices start from £30,000, and will differ depending on the height and features. This is a high-quality elevator that offers true lift luxury at it's finest.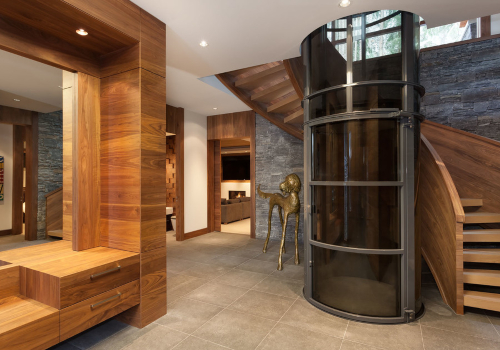 The PVE Vacuum elevator is an extremely unique and sought-after model that utilises the very best in lift technology. With it's very own patented air-powered technology encased within a truly style-conscious circular shaft that only requires 750mm of space, it's the smallest usable lift on the market. There are larger sizes also available, making this a versatile option for all projects. With 360 degree views and a vertical rise of up to five floors (or 15m), this is a truly unique and enviable feature for your project or home. Prices start from £28,000.
How Much Does It Cost To Install A Domestic Lift?
The cost of installing a lift in your home will not only depend on the lift of choice, but also on your home itself. While some of our ranges may not be best suited to every property, others may require additional work in order to prepare the site which will be reflected in the installation cost. As part of the lift-buying process, we will include installation in the quote that we provide you with before starting work, which will cover whole project management, professional advice and our after sales support. We are entirely transparent in our costs, so you can install a lift in your home without any unexpected fees.
For more information, to get a quote or to book a site survey with our team, get in touch with us here at Morgan Ellis, today.