Our client at Portsmouth Road contact us in need of a reliable, simple and flexible lift for their two-floor property to improve accessibility for their son. Wheelchair access was a core requirement for this particular project, as well as a quick turnaround which is why we agreed on the Stitz Trio Plus Home Lift. This through-floor lift is designed to suit most properties and was the perfect fit for the small designated space the client had. This one-stop lift was situated graciously within an open-plan dining room, tucked into the corner to ensure it didn't encroach on their existing living space. It easily blended with the existing aesthetics of the home and offered easy wheelchair access on both floors.
This was a quick and easy design and installation for both the client and ourselves, yet has offered full accessibility around the home for every family member. We are proud and honoured to have worked to make this house more homely for the family, and truly enjoyed the process of designing and installing the lift for them.
See the final project results, below.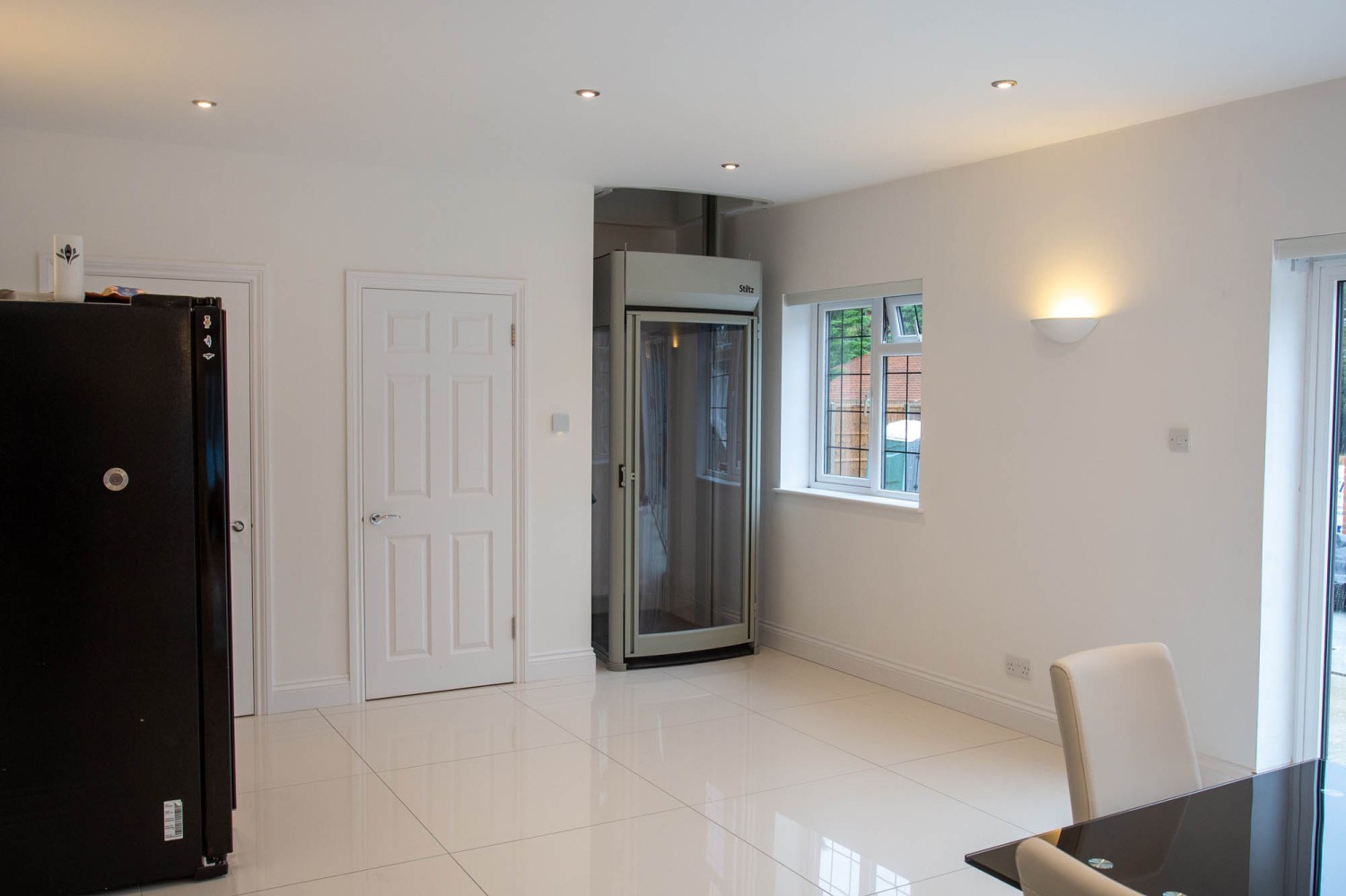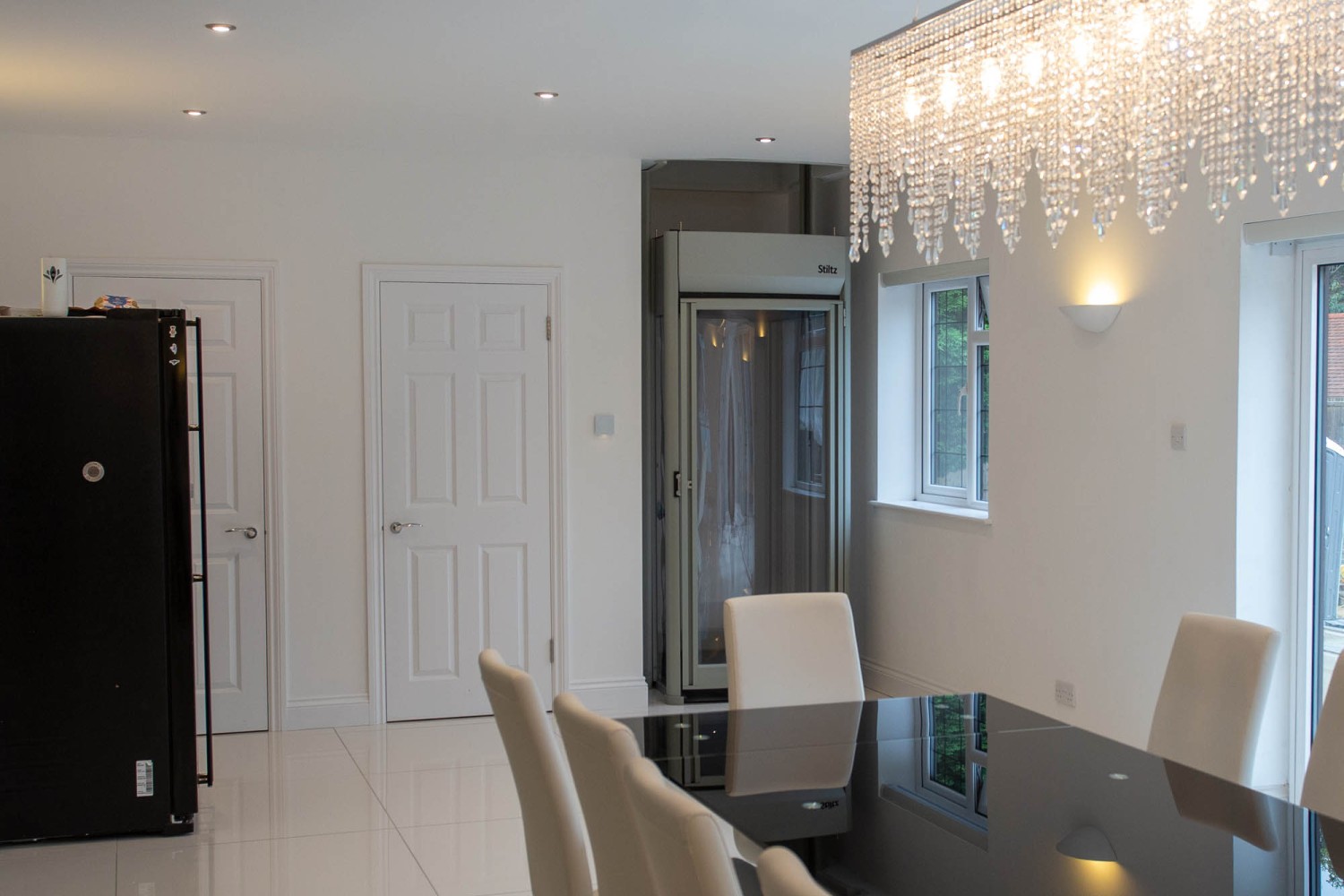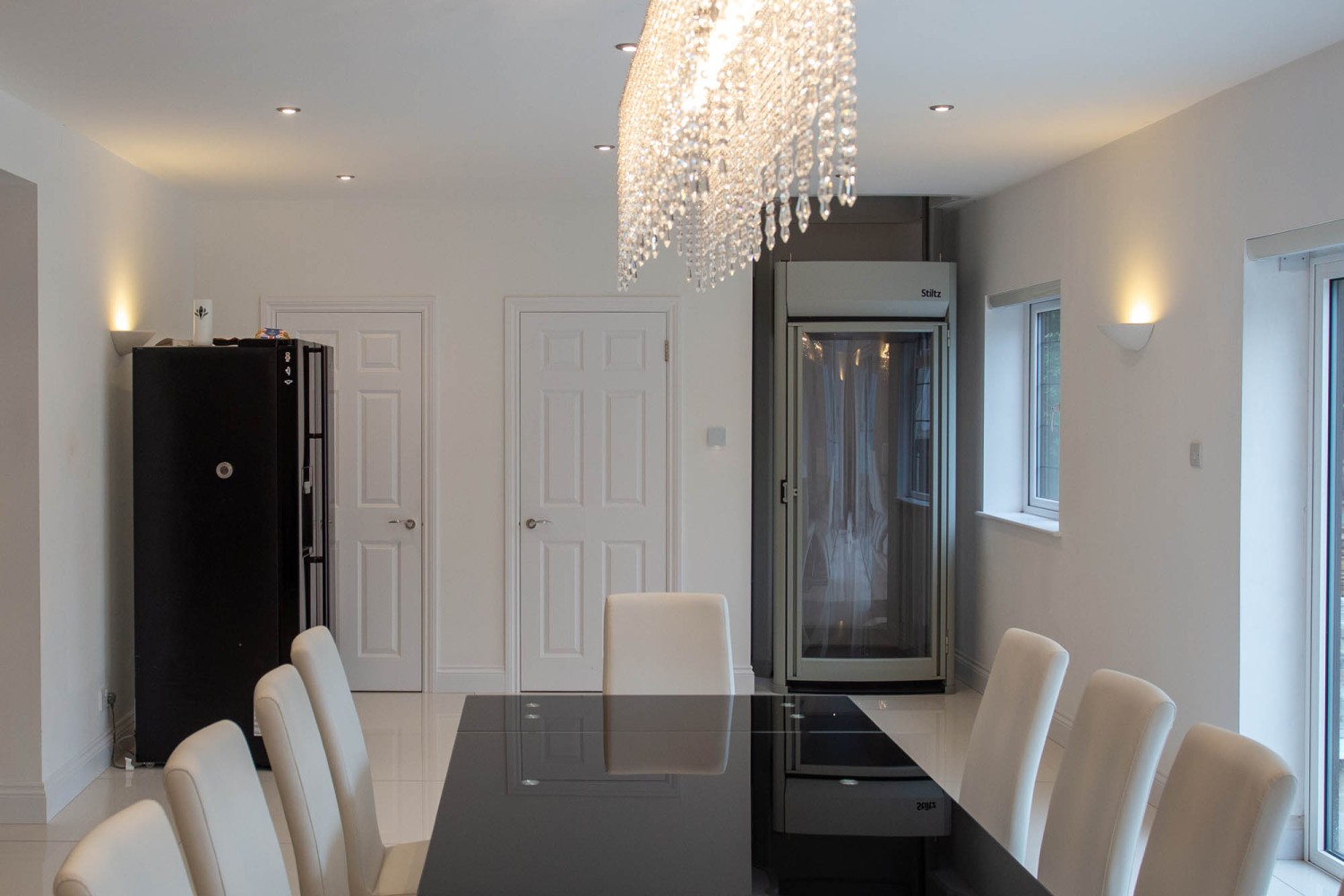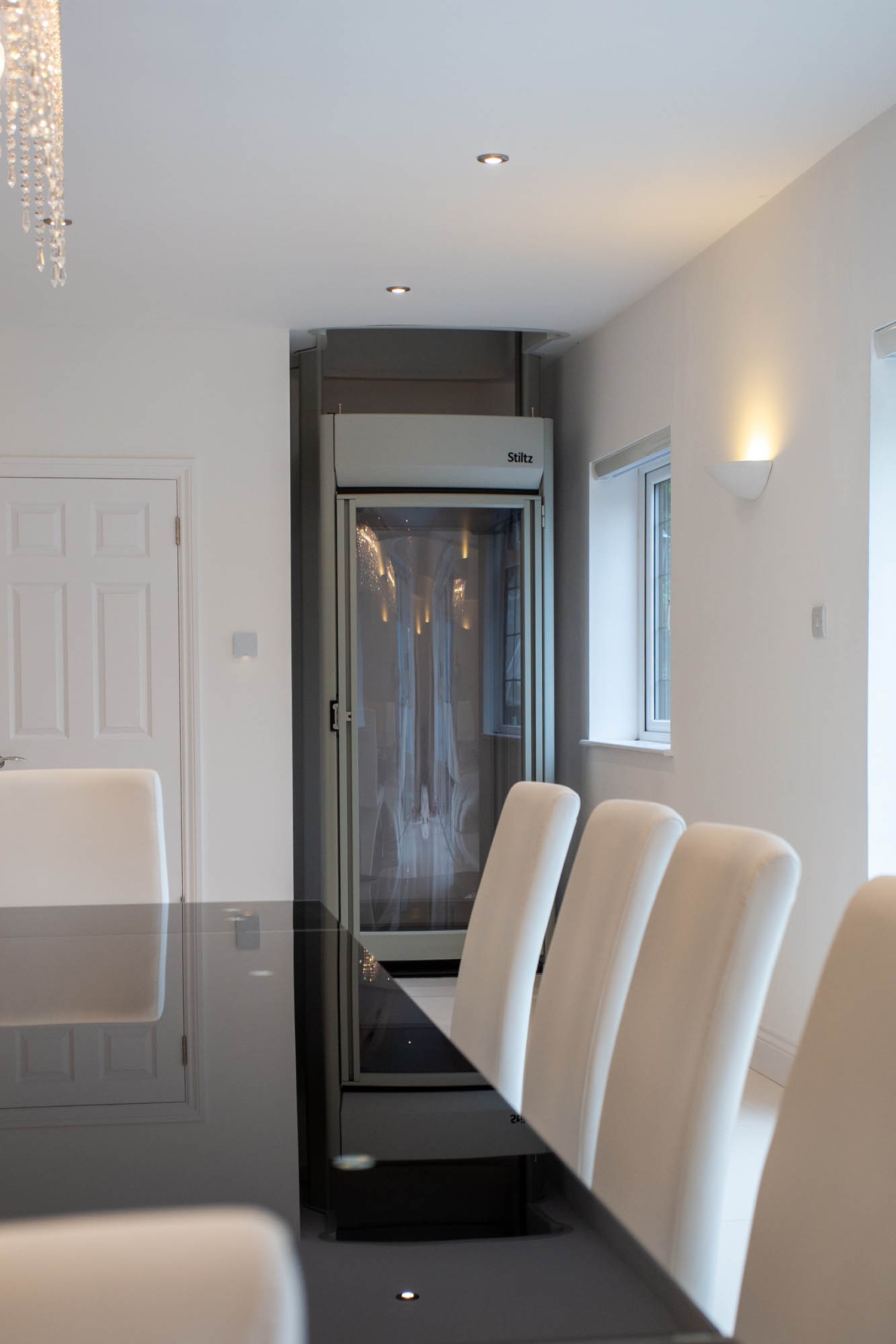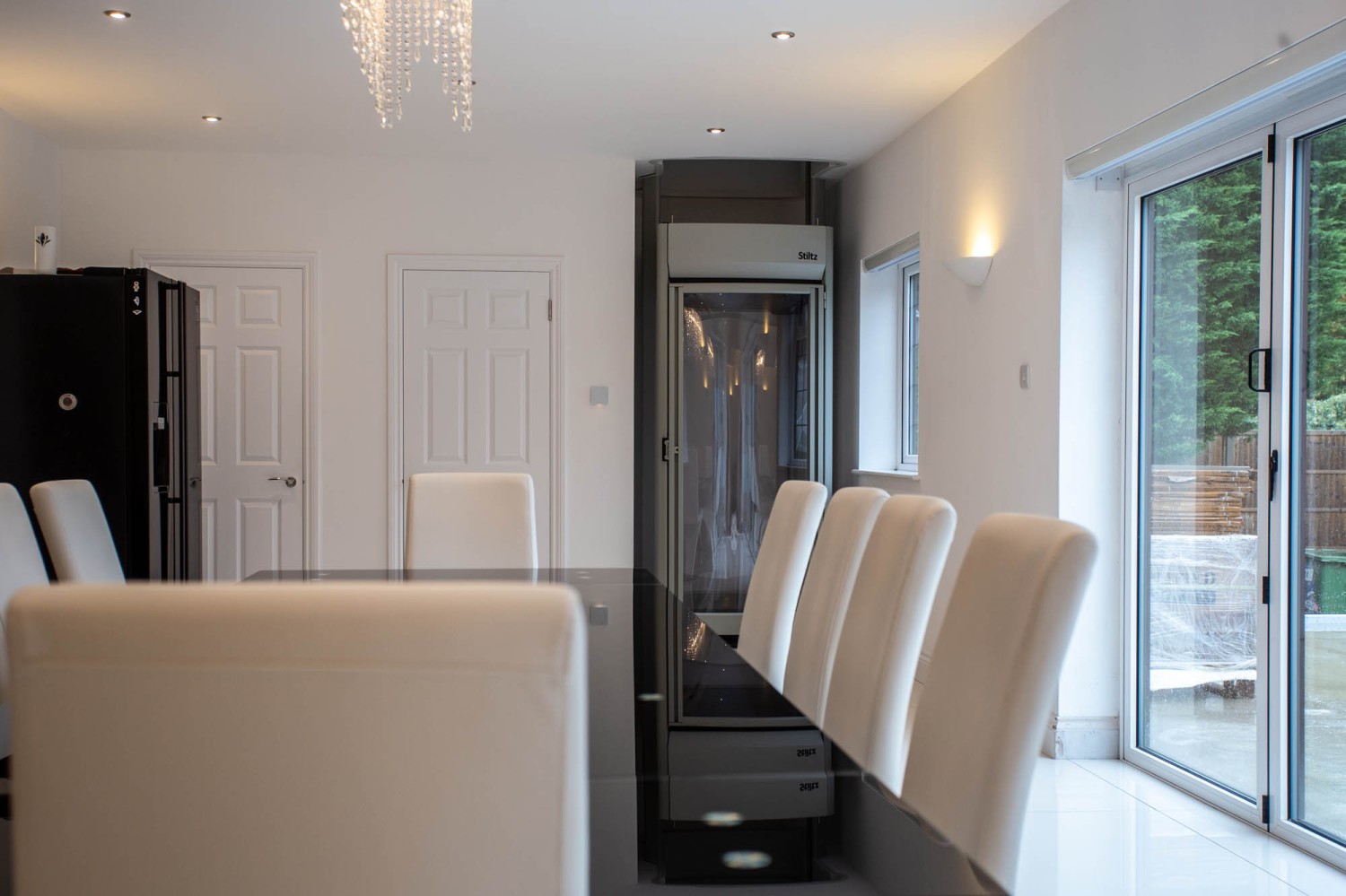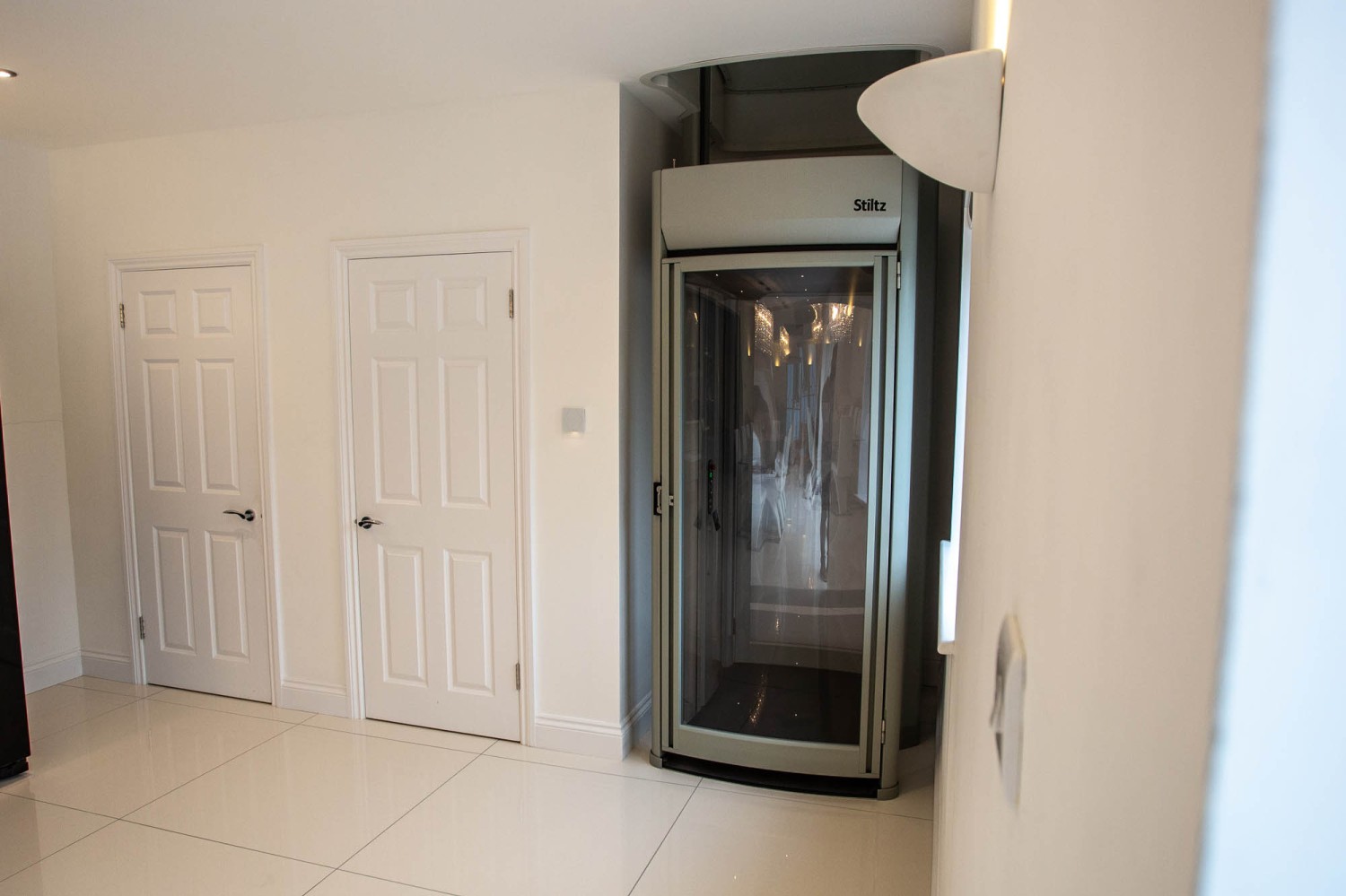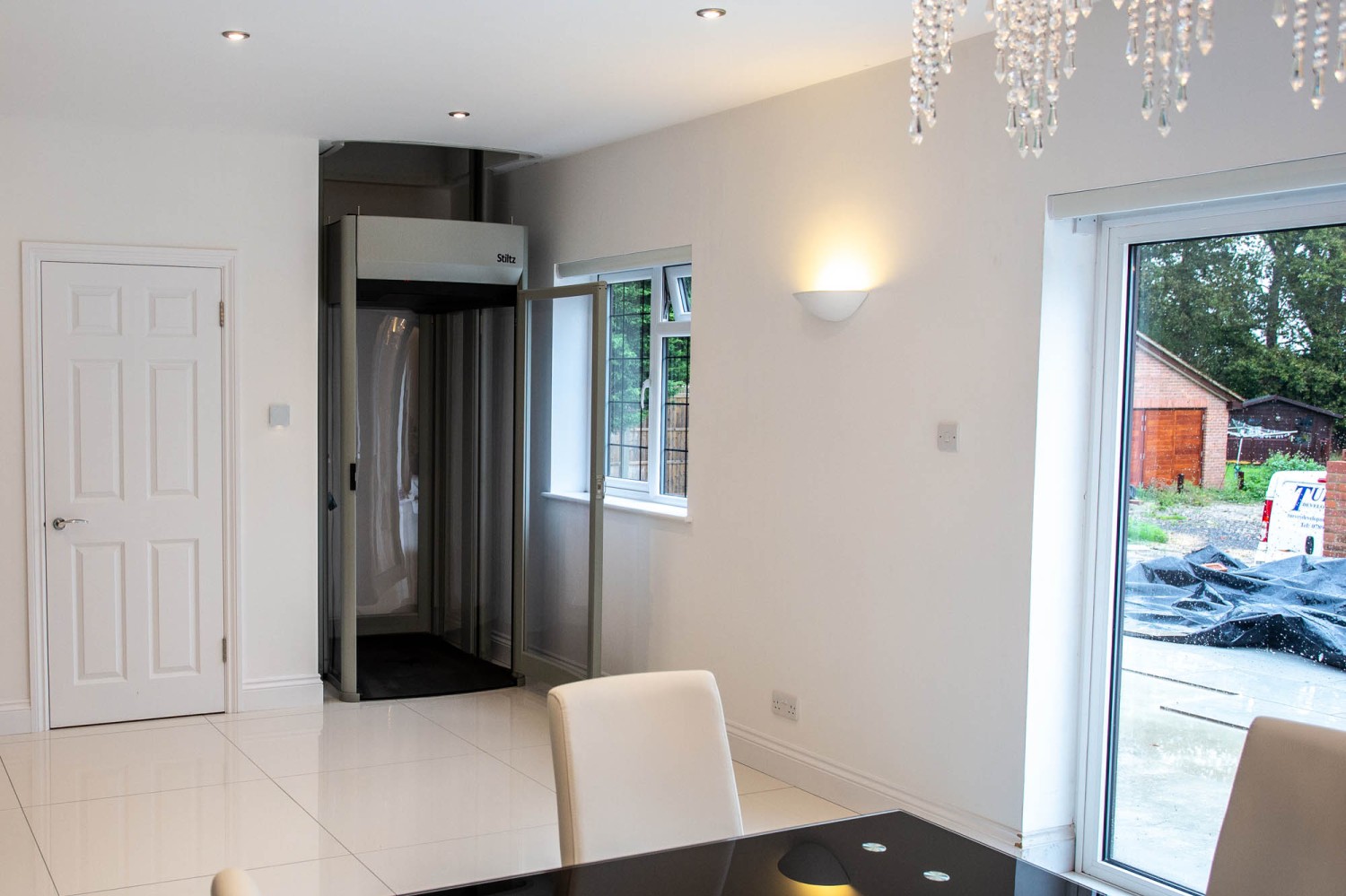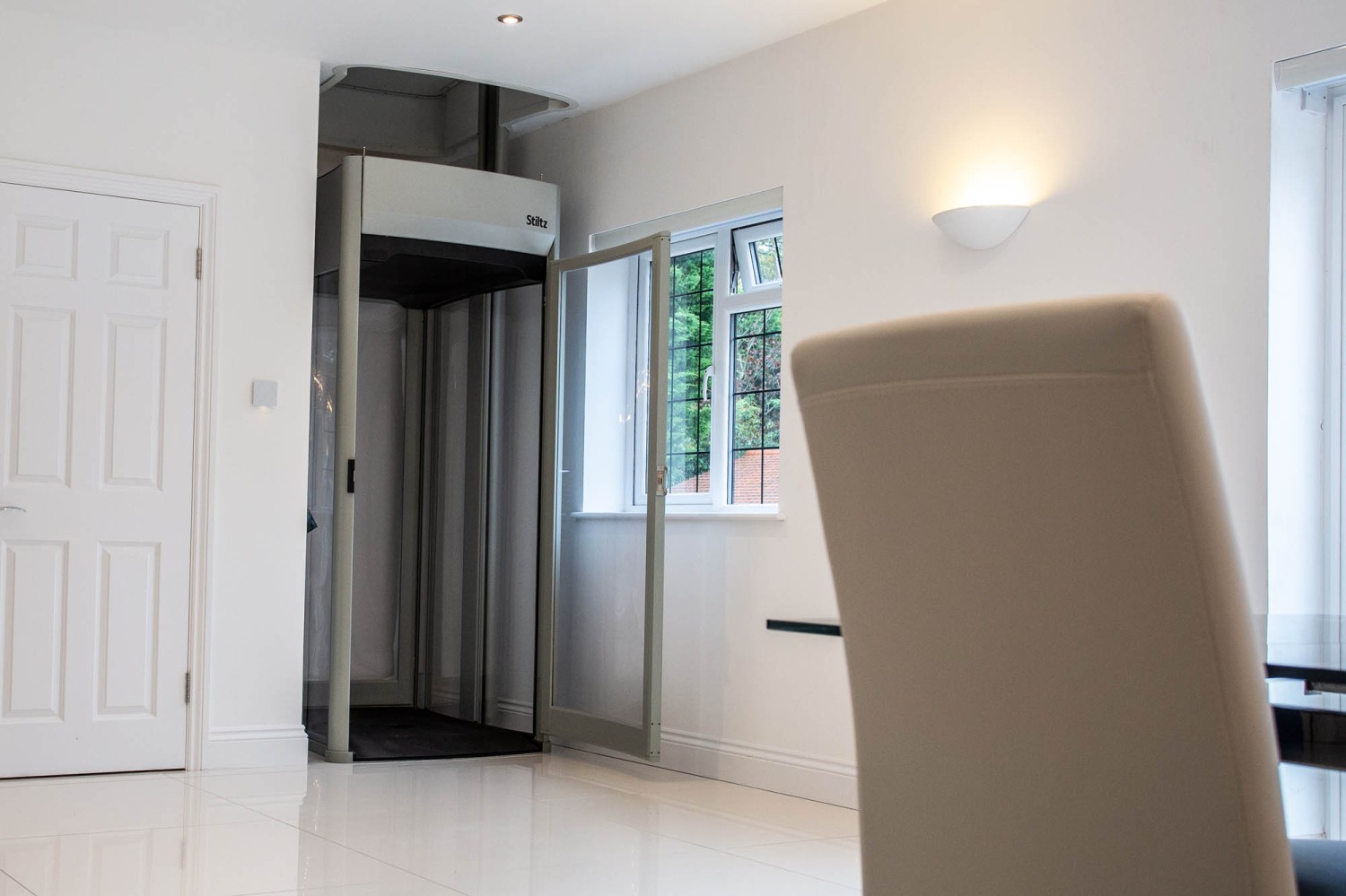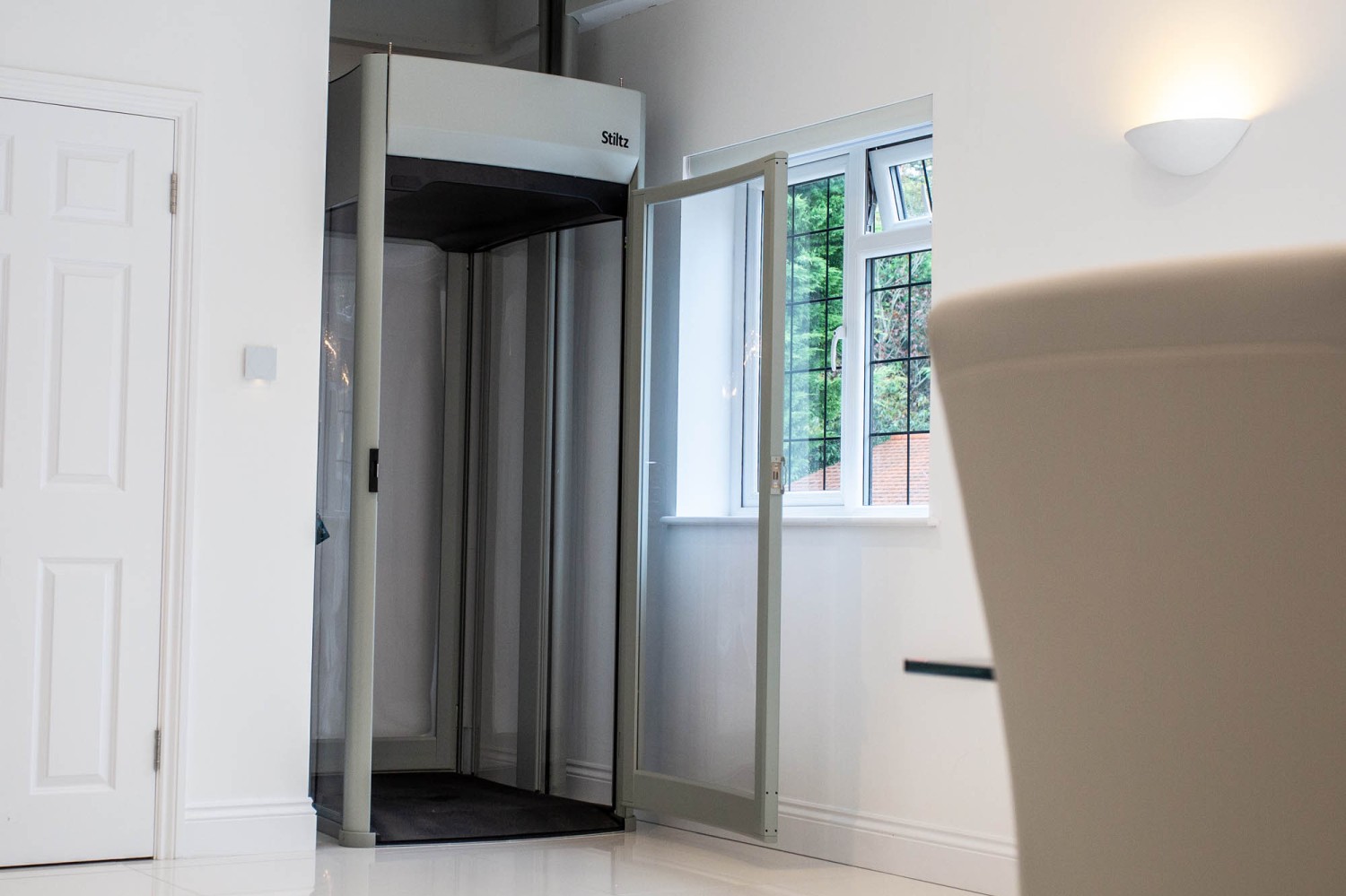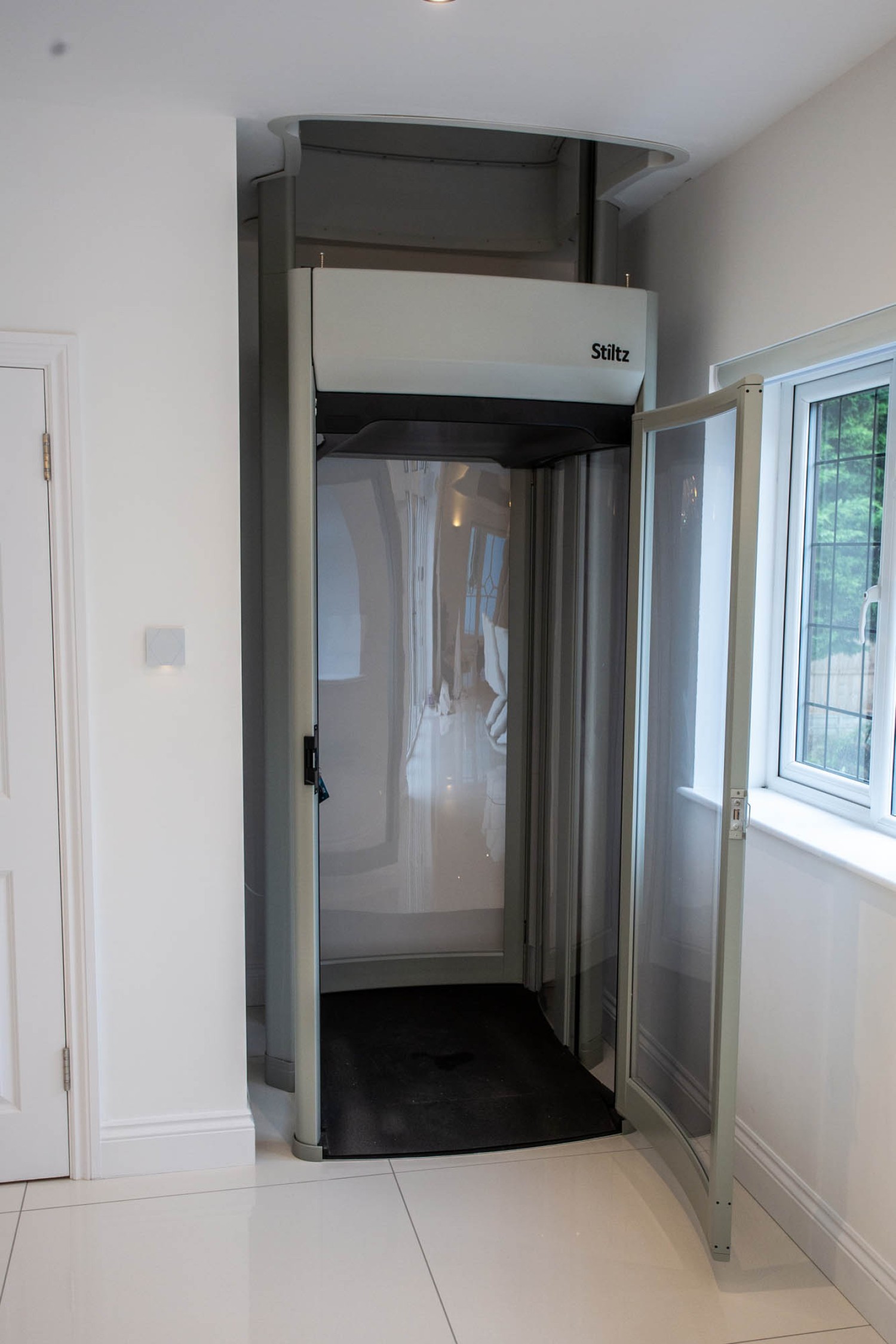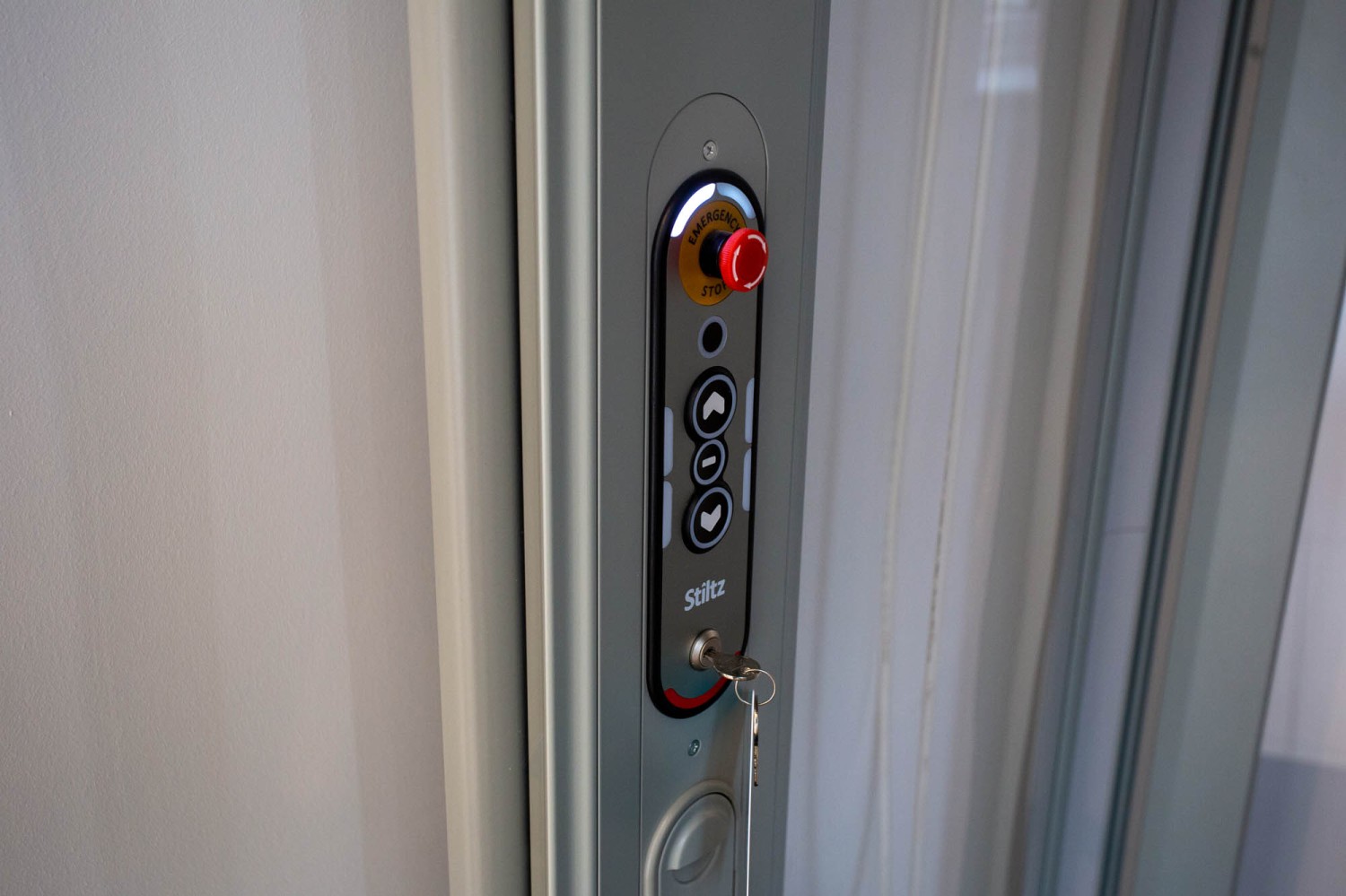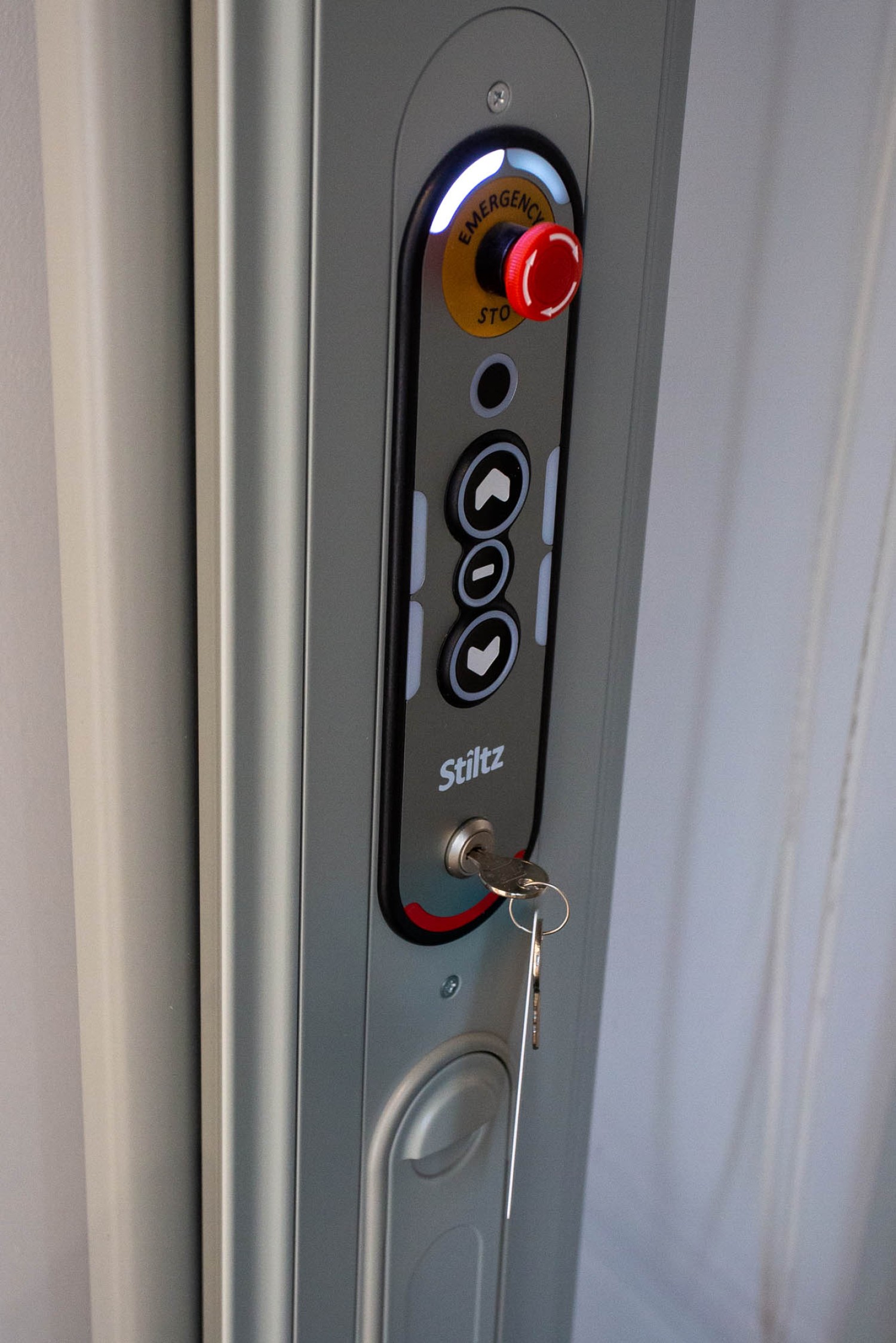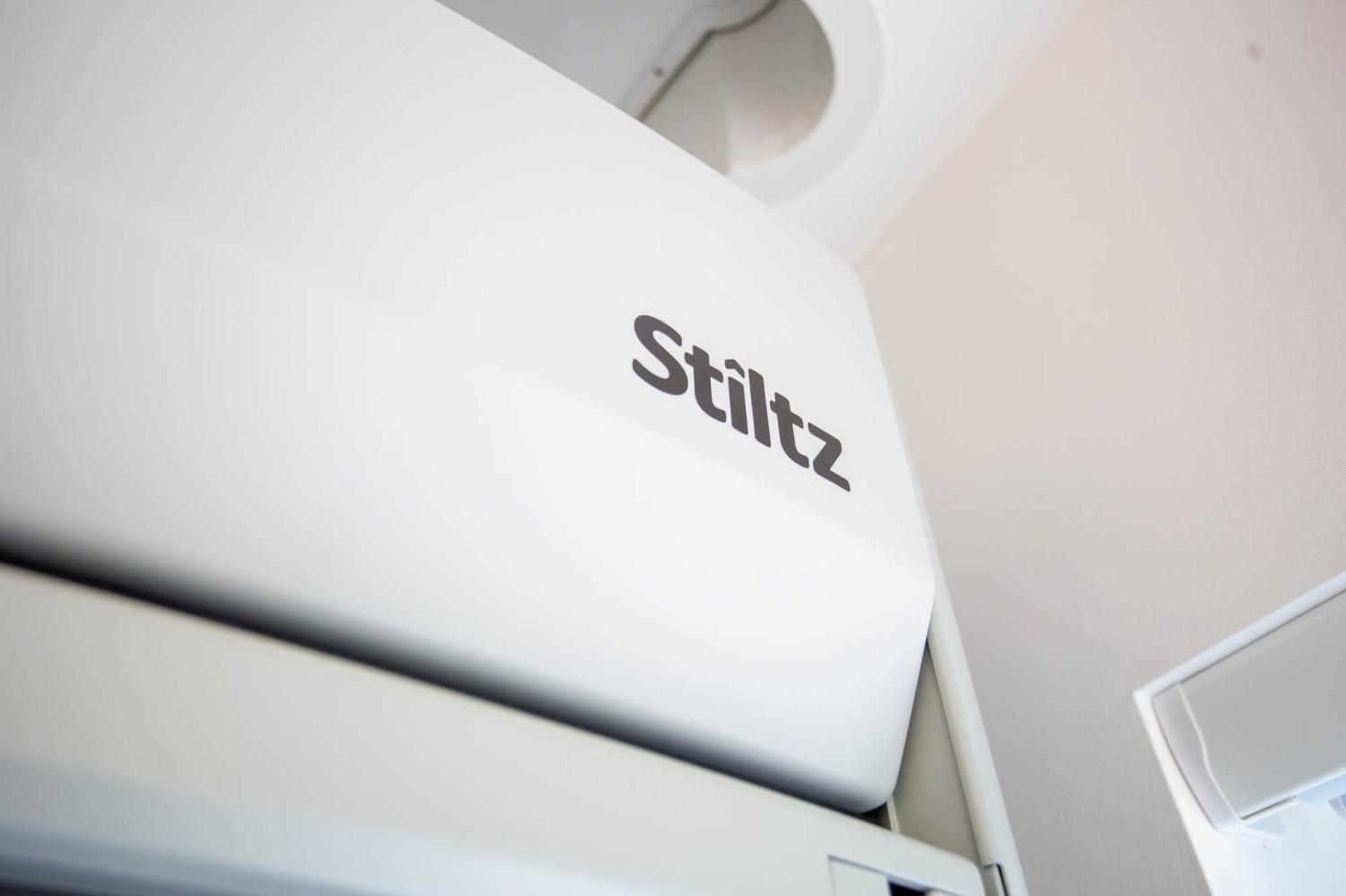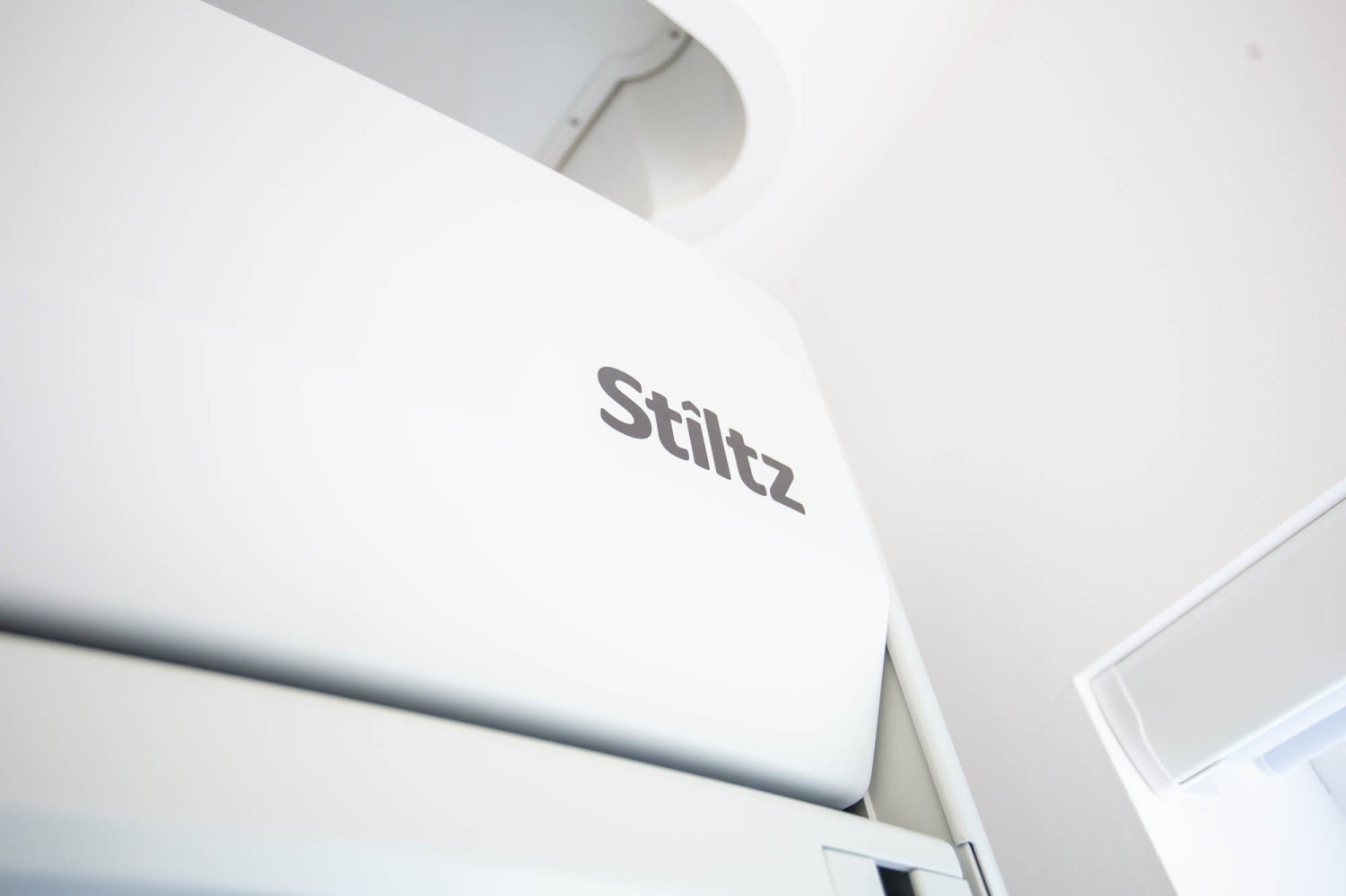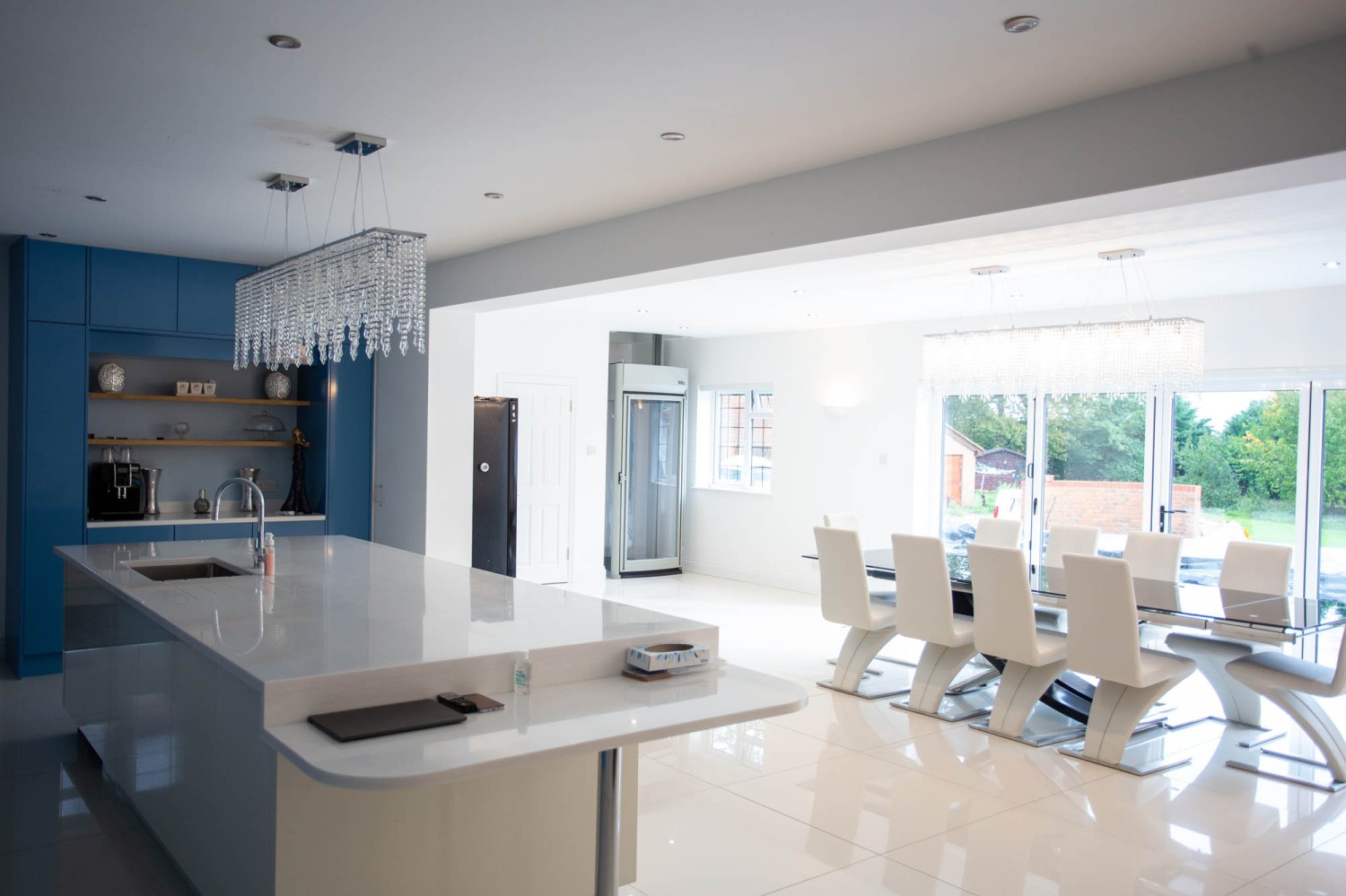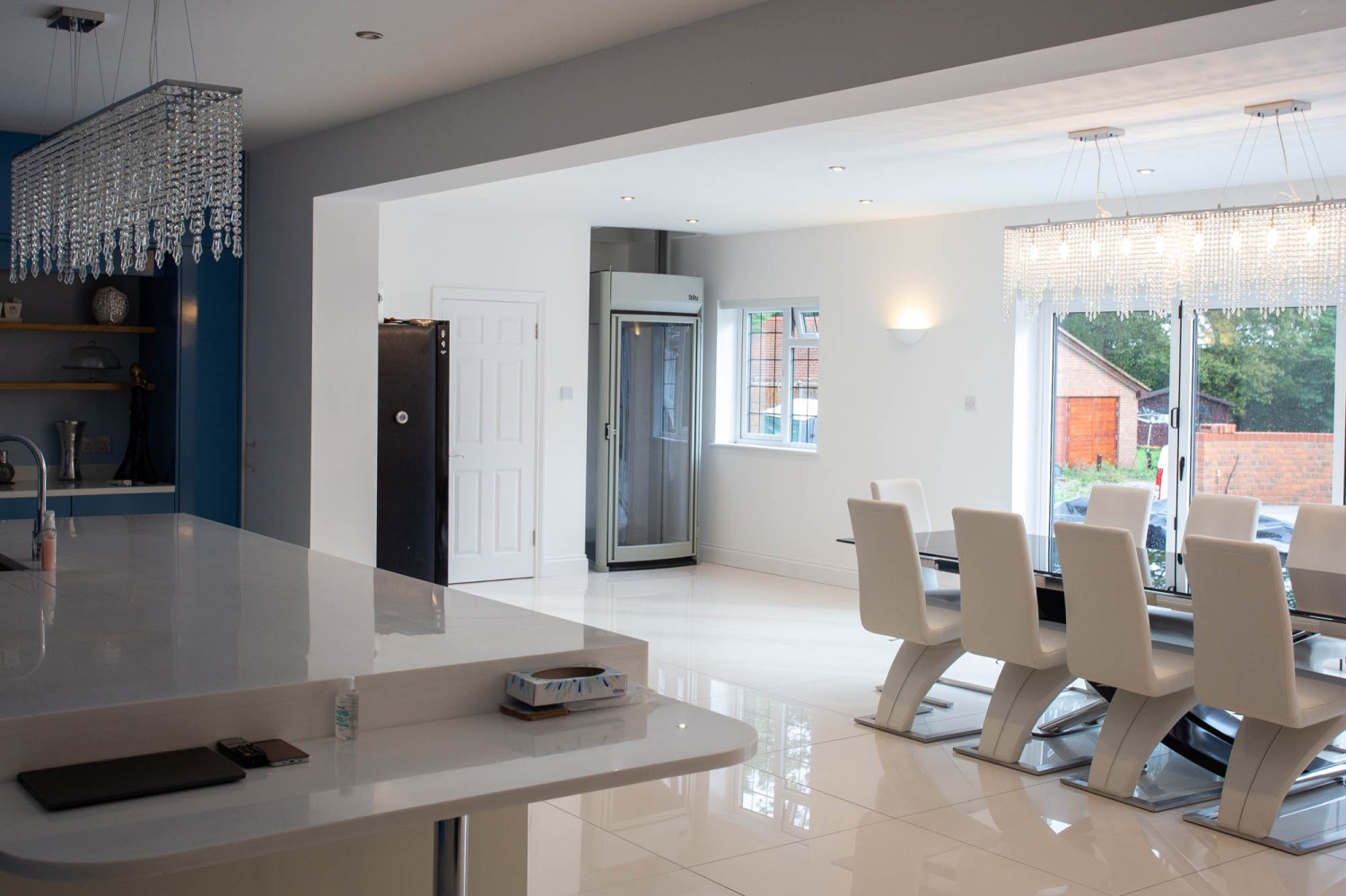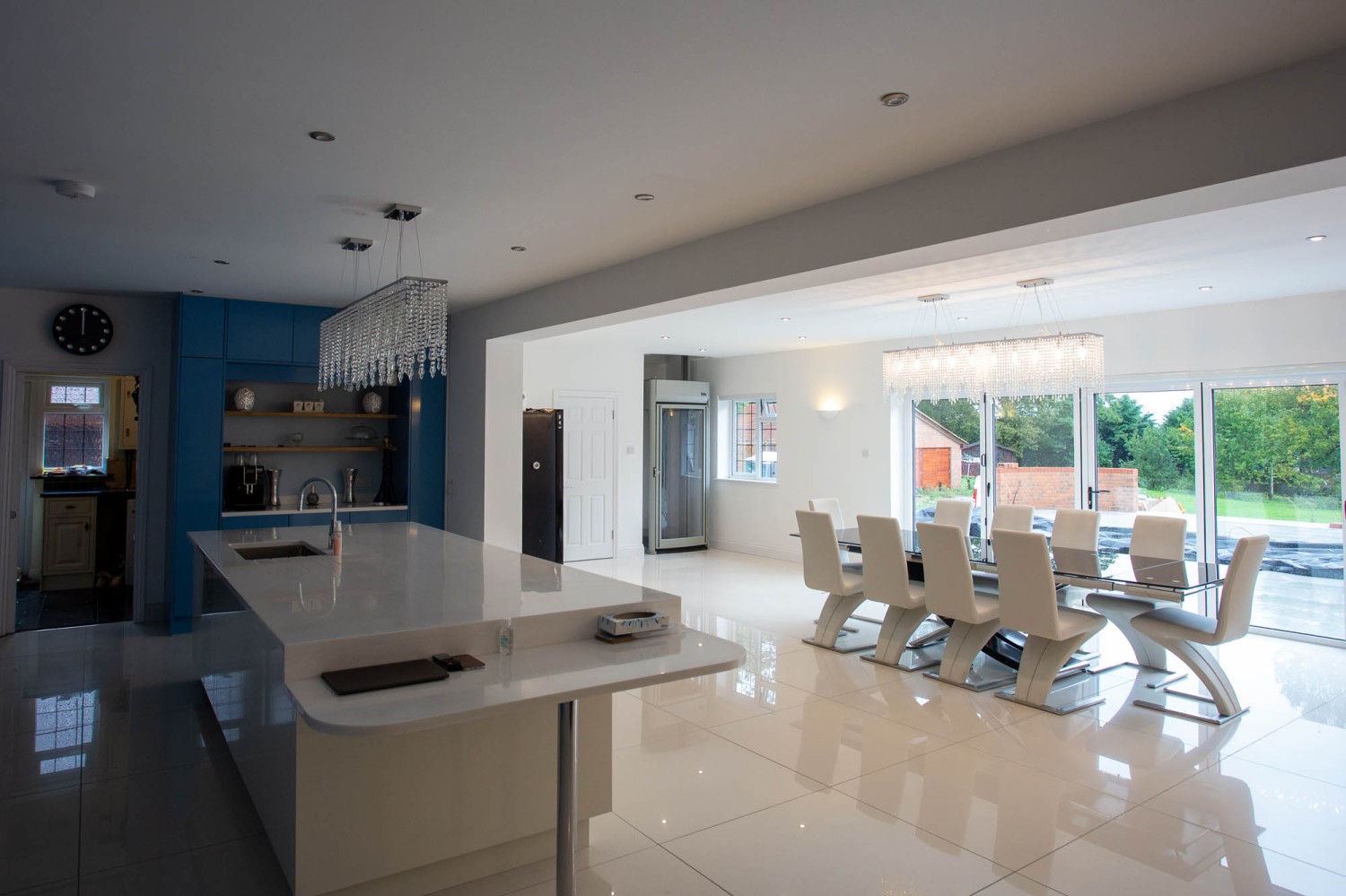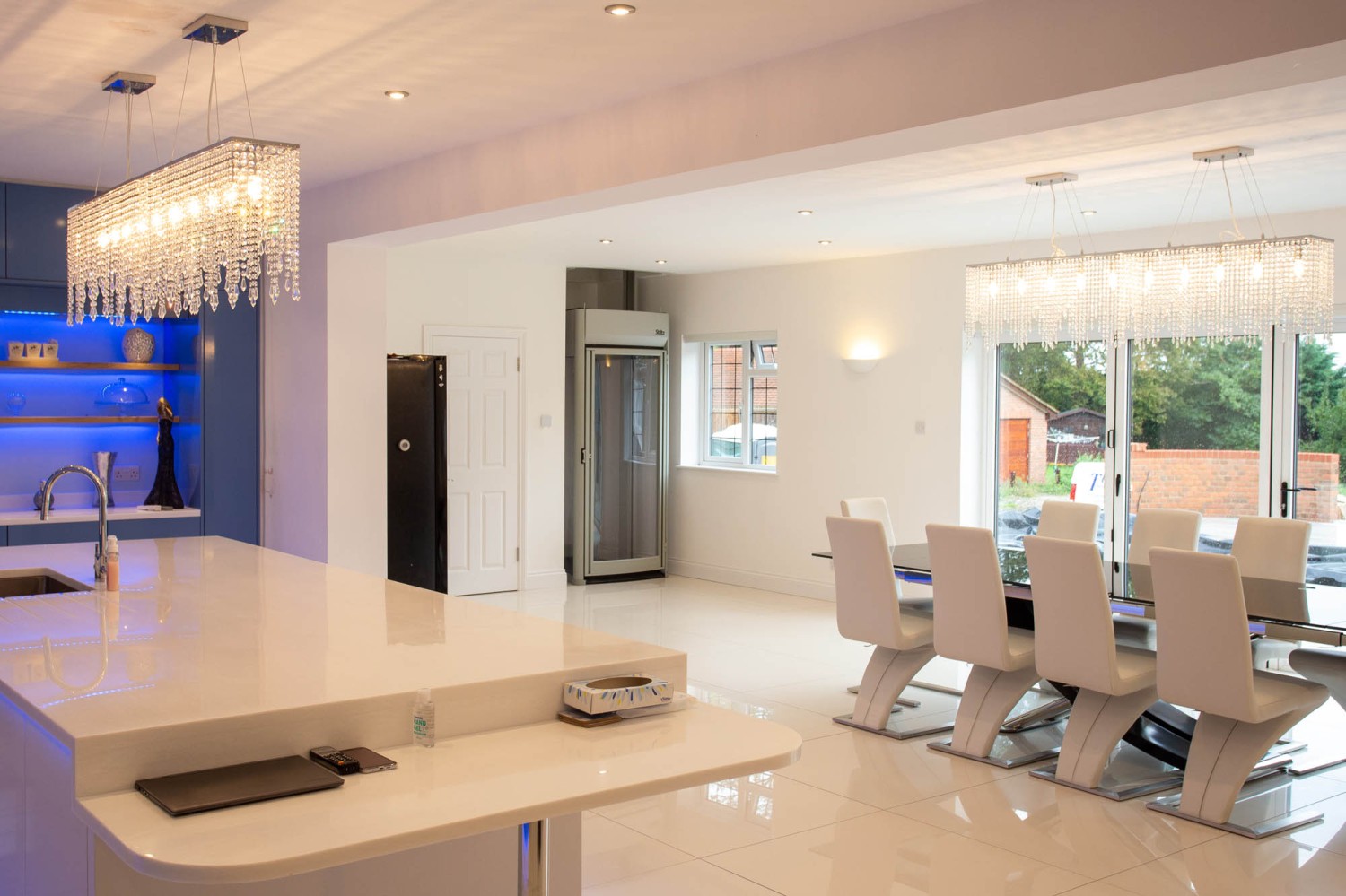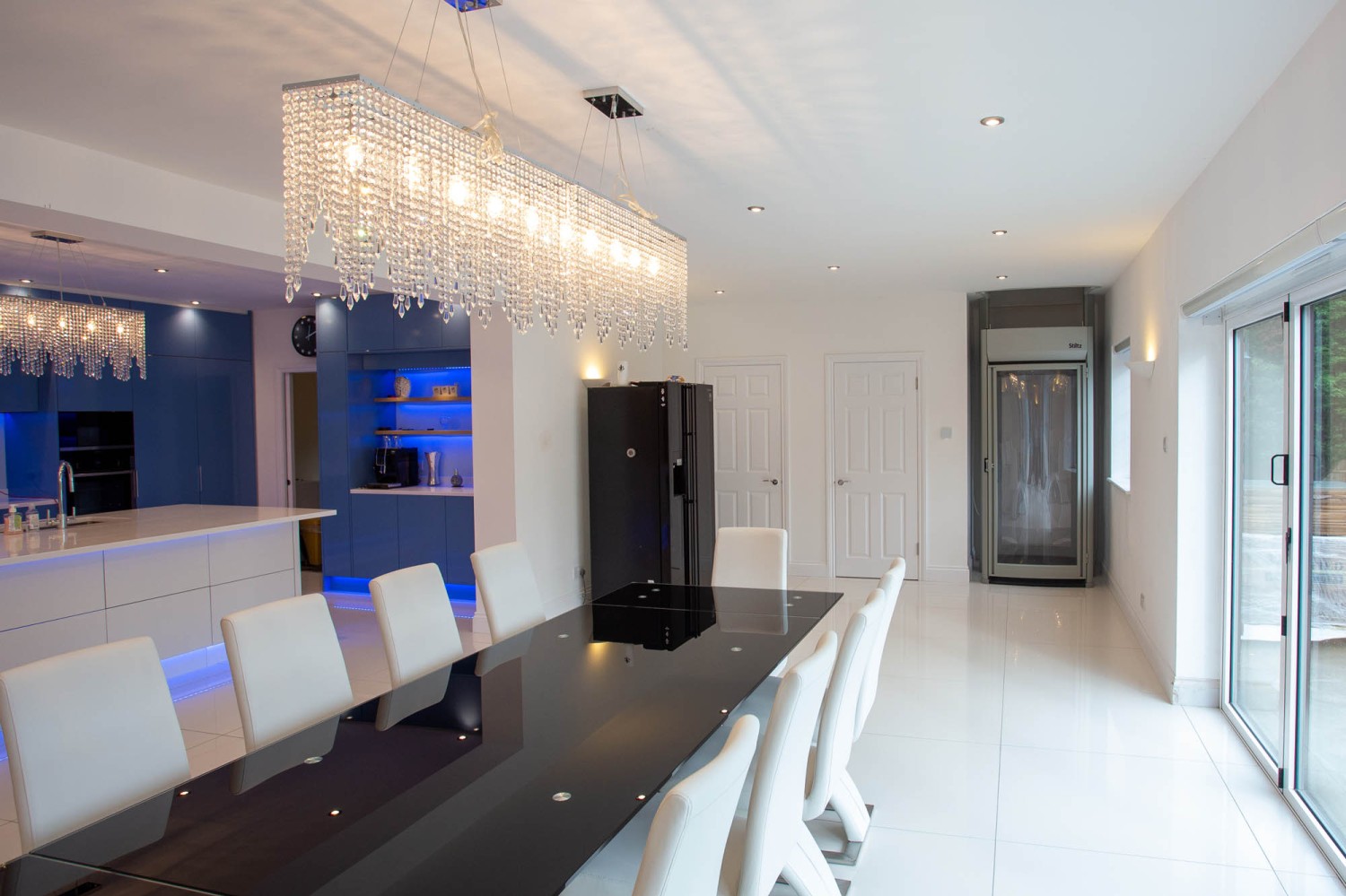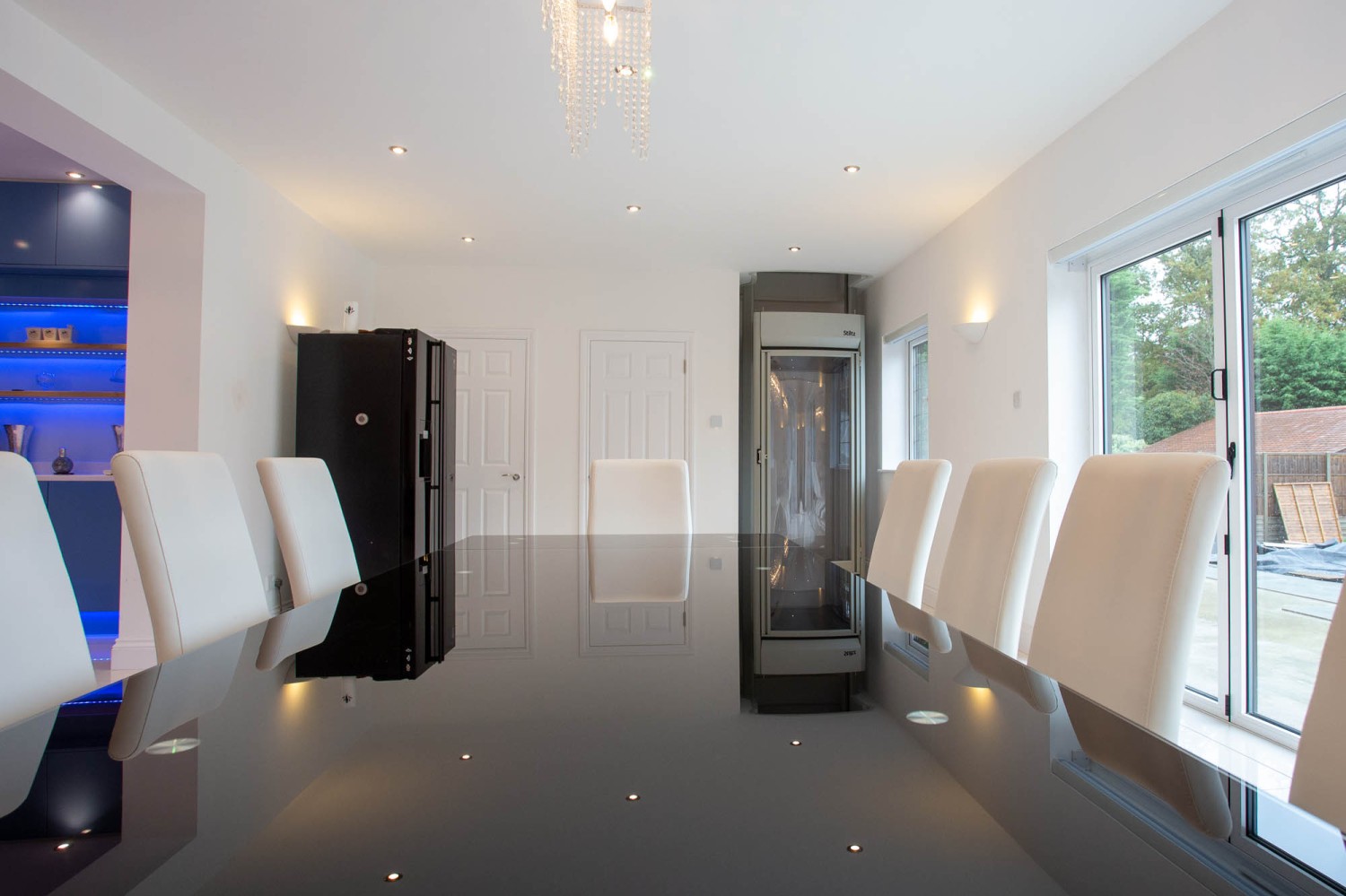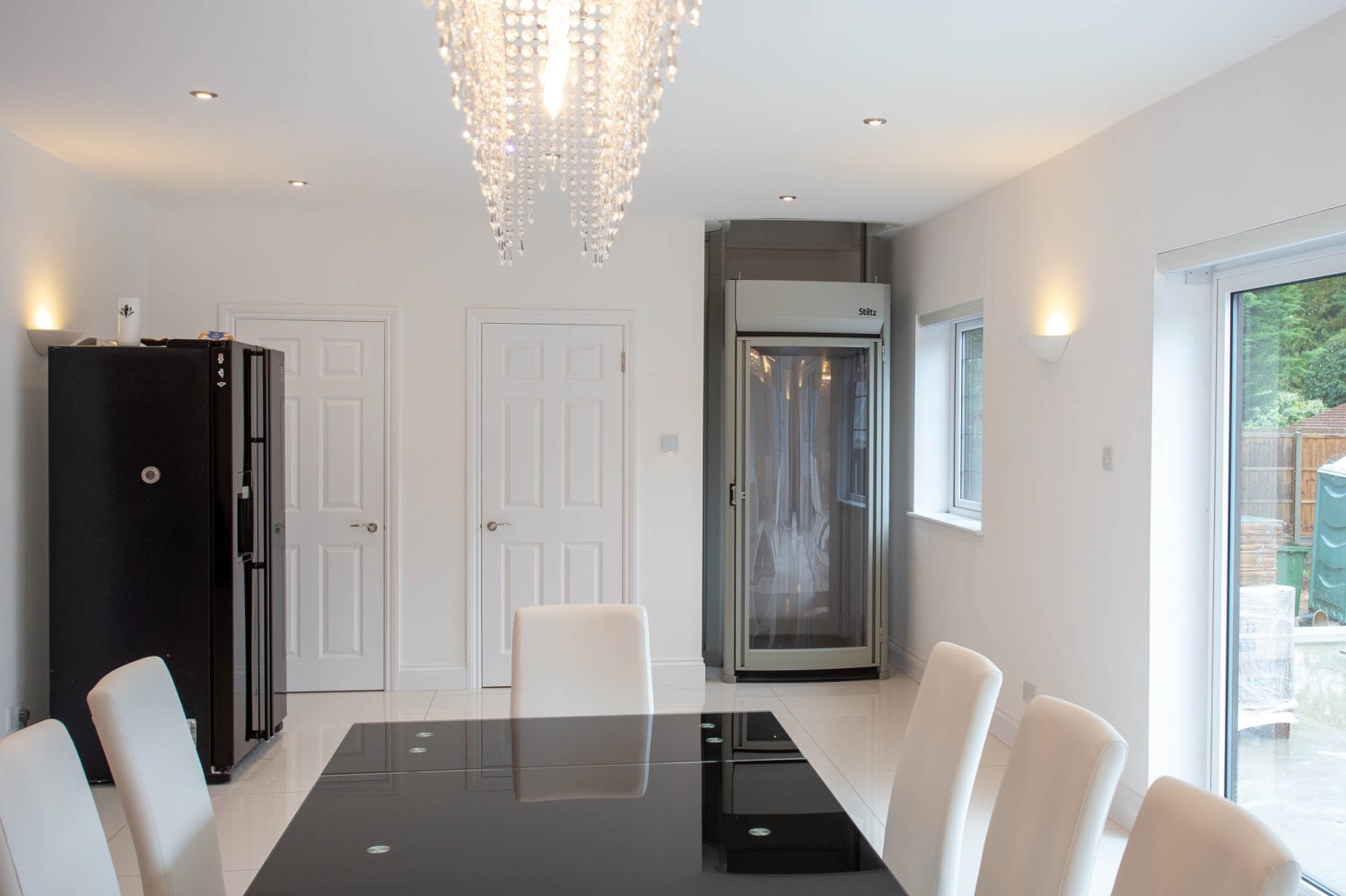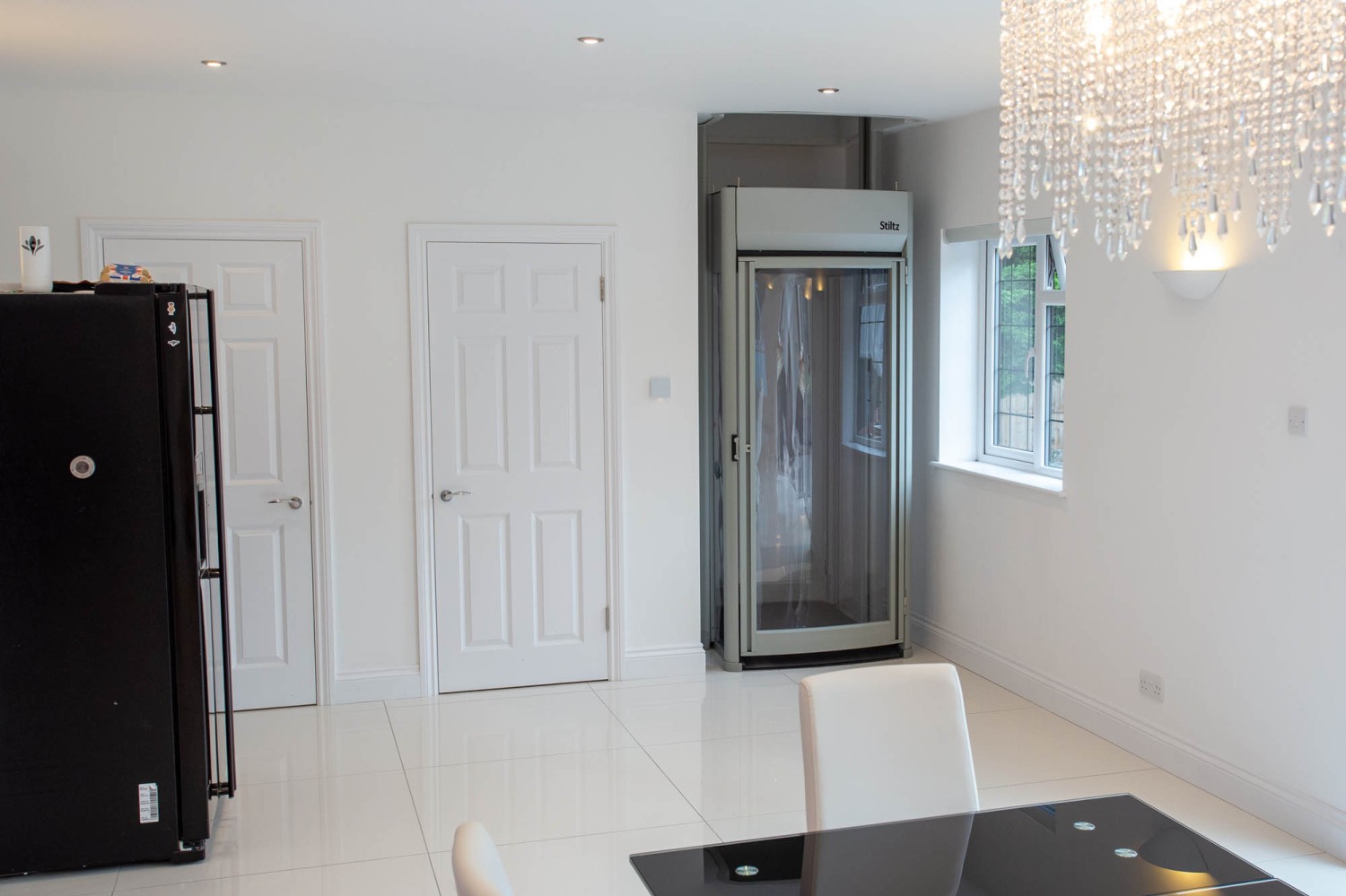 Why Choose Us
Site Preparations
Whole project management, including any building work requirements. We have a team of trusted building contractors who work to our expected high standards.
Completely Bespoke
From size and style to completely bespoke finishes and colours, you can customise our range of Morgan Ellis Home Elevators however you like.
Professional Advice
We are always happy to offer help and advice on choosing the most suitable home elevator for your project or home just get in touch with the experts here.
Request a Quote
Speak to a member of the team to arrange a FREE Quote.