For this project, we were tasked with designing and providing a sleek yet reliable home lift for our client - a high profile restaurateur in Cheltenham - for his new ultra-modern 3 storey residence.
The whole build of the home had been managed by the client himself on top of his business portfolio, and so we were mindful that we not only needed to adhere to specific requirements but that we wanted to keep the process as simple as possible to avoid potential stress.
We suggested and quoted for our Aritco 4000 lift from our range, as this was best suited to the requirements set out. The client wanted a good looking, modern lift that was functional and easily accessible, as well as safe for his parents to use when they visited or stayed. We designed the Aritco 4000 lift around these requirements, adding double-hinged all-glass doors on all floors to not only save on space, but add to the attractiveness of the lift, and painted the doors to match the existing staircase. These doors were also fully automatic, making for easy use and full accessibility for his parents.
Take a look at the gallery below to see the final result, and browse the Aritco 4000 for more information.
Here's what our client had to say:
'I was thrilled with how Morgan Ellis performed on the project, Jeff was always easy to reach and on hand whenever I needed him. We are delighted with how the lift looks and it is a great addition to the house, it means my parents can now come and visit at any time without any trepidation of two flights of stairs.
I would definitely recommend Morgan Ellis Lifts to anyone thinking of purchasing a lift as not only did they really do the business for me but I now consider Jeff to be a friend'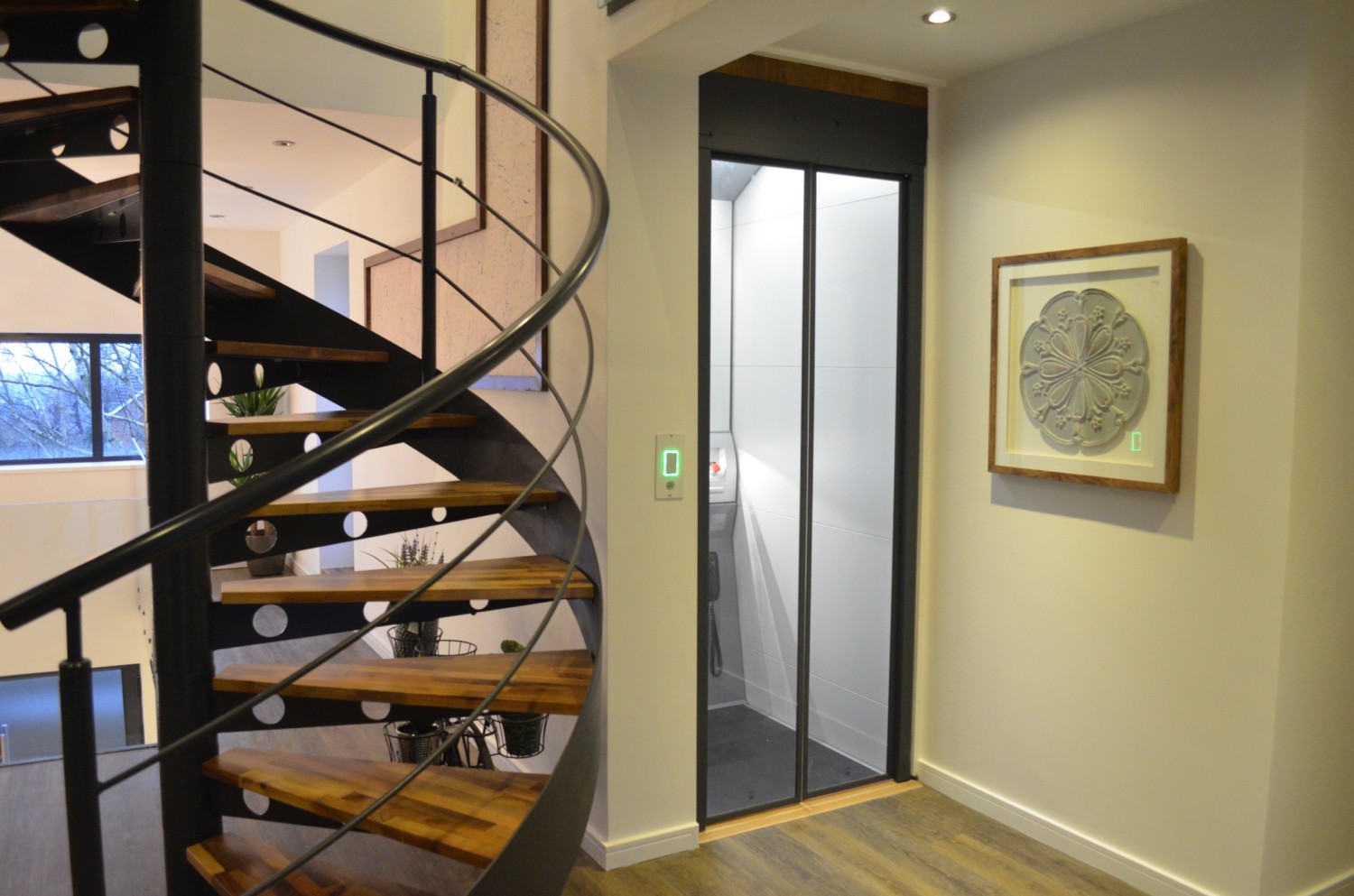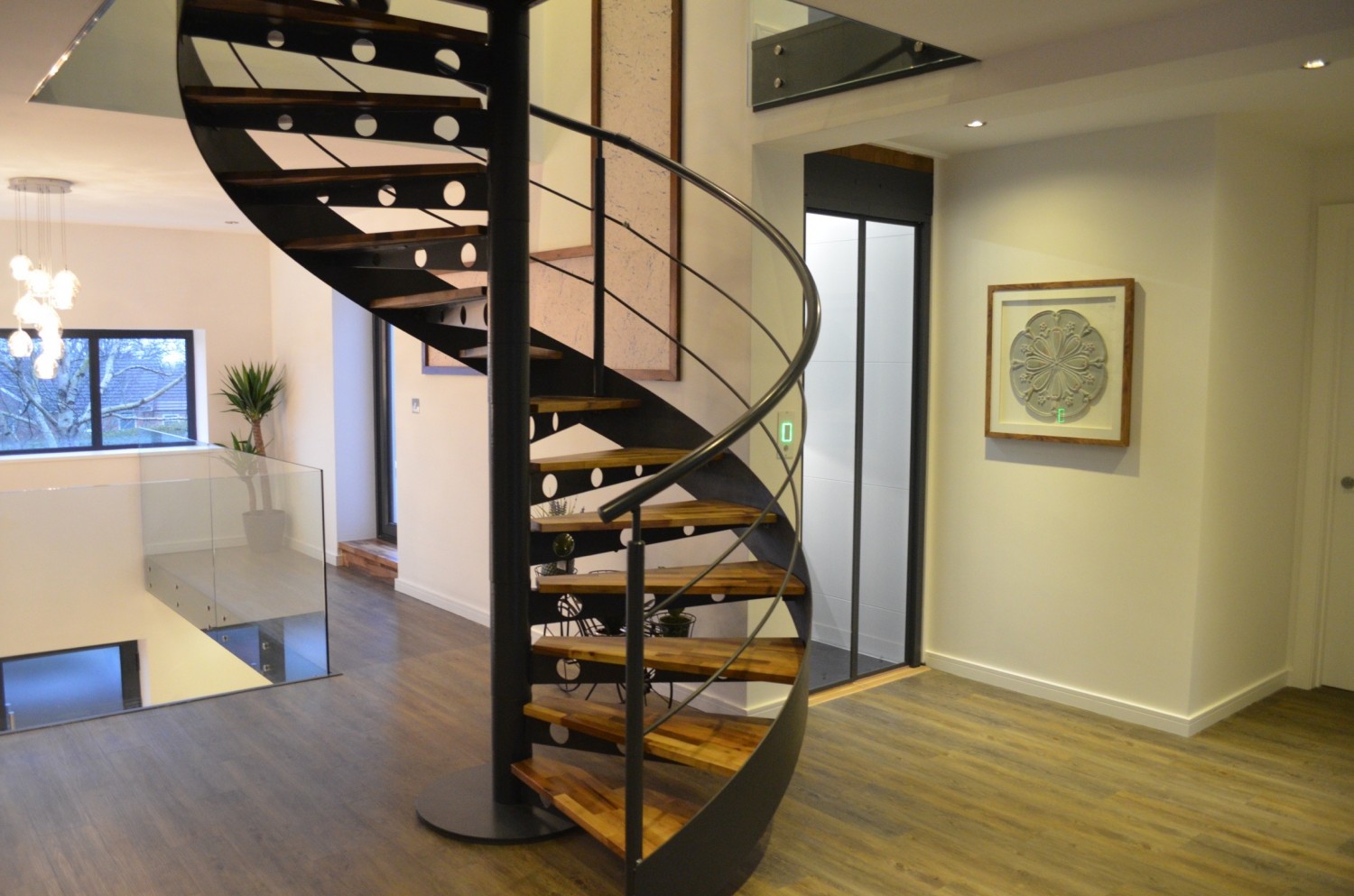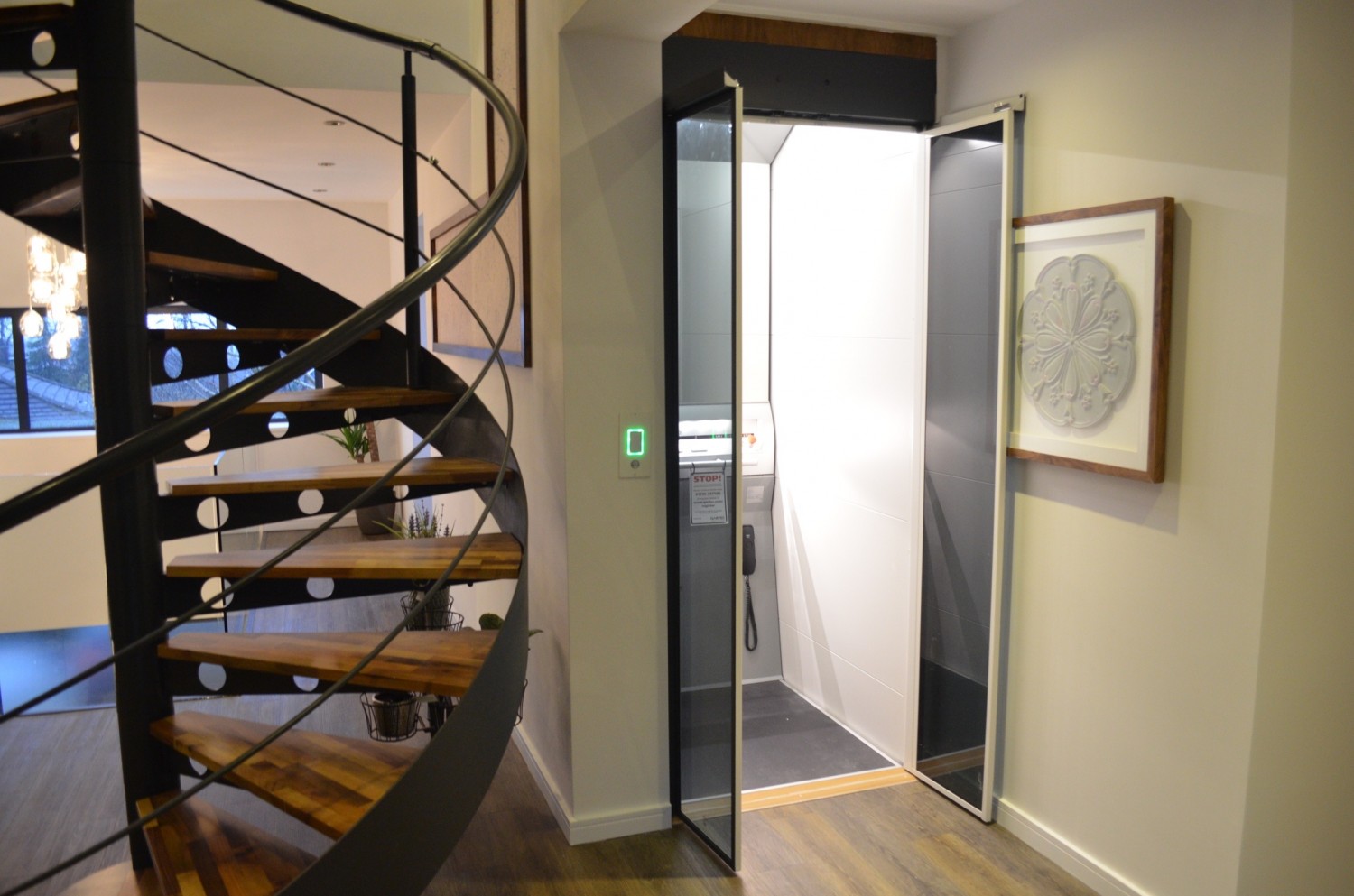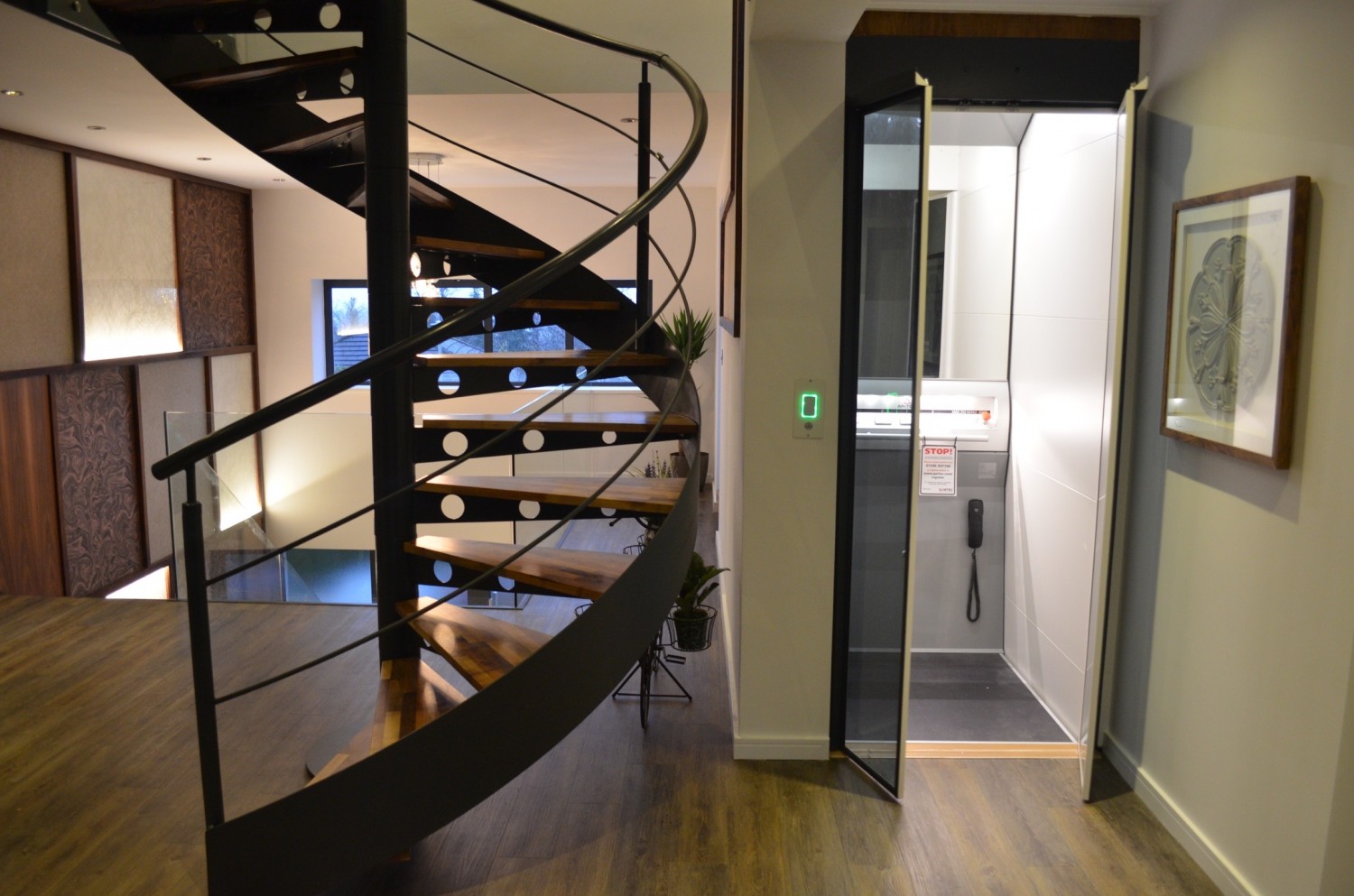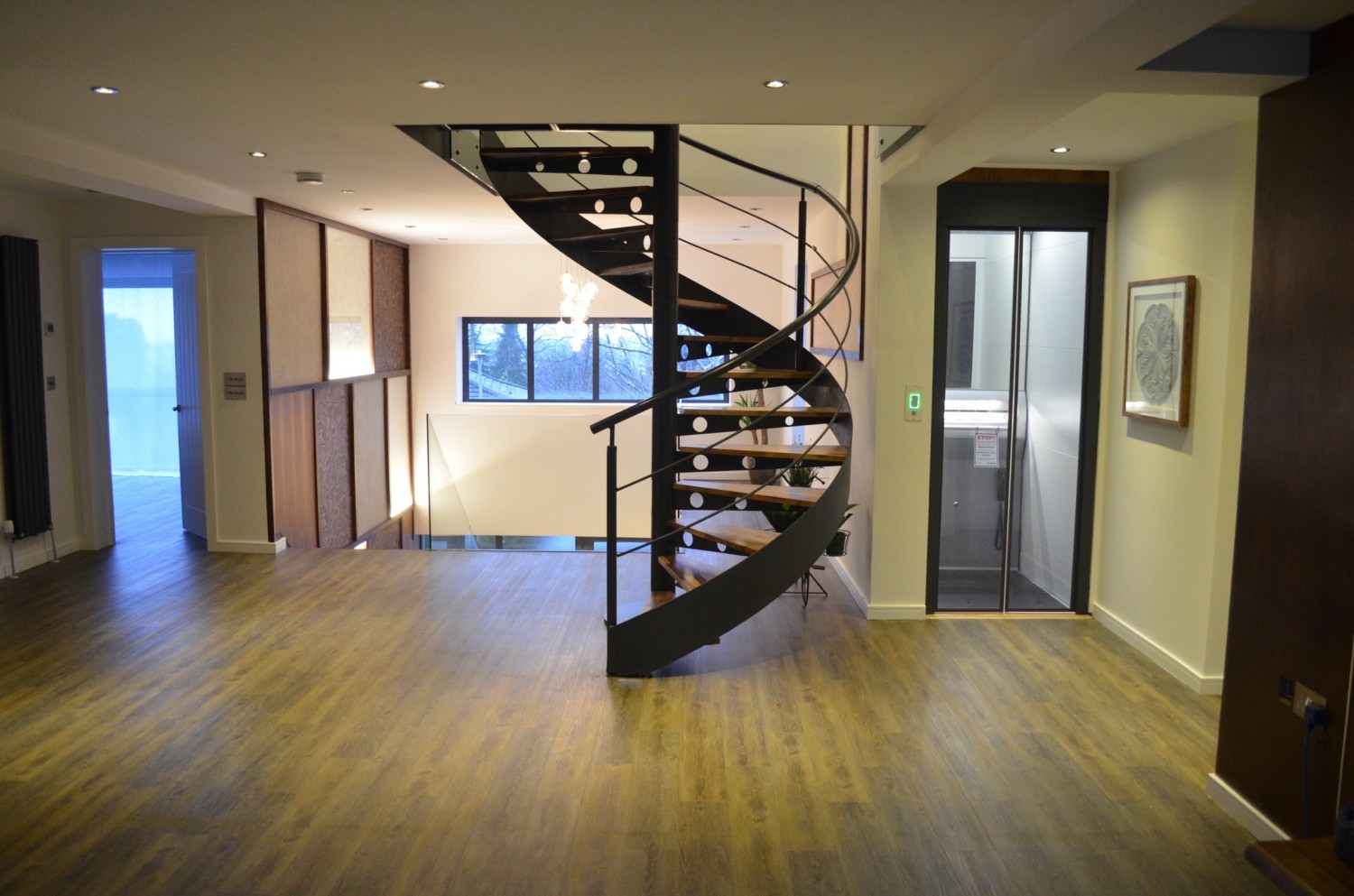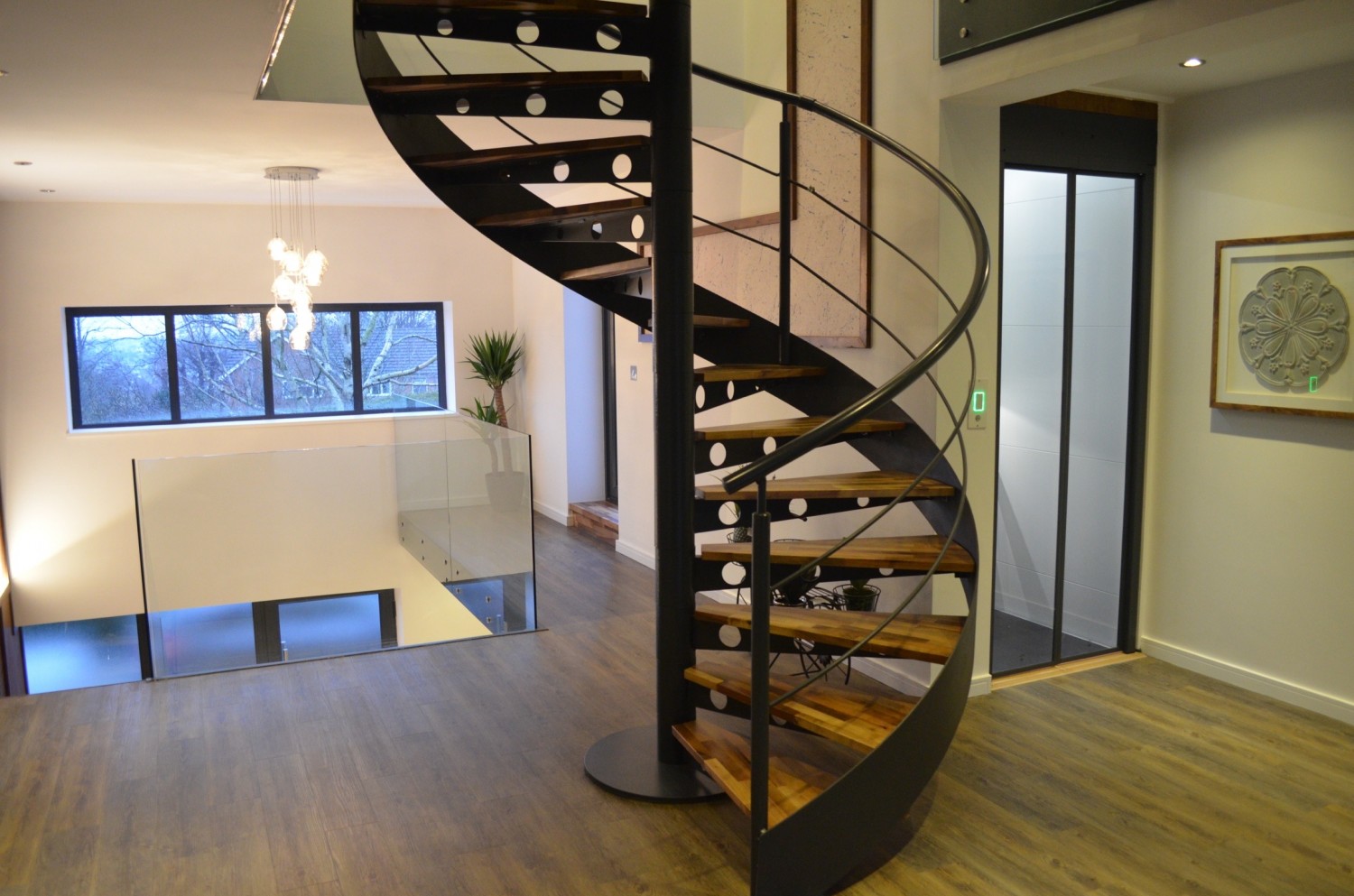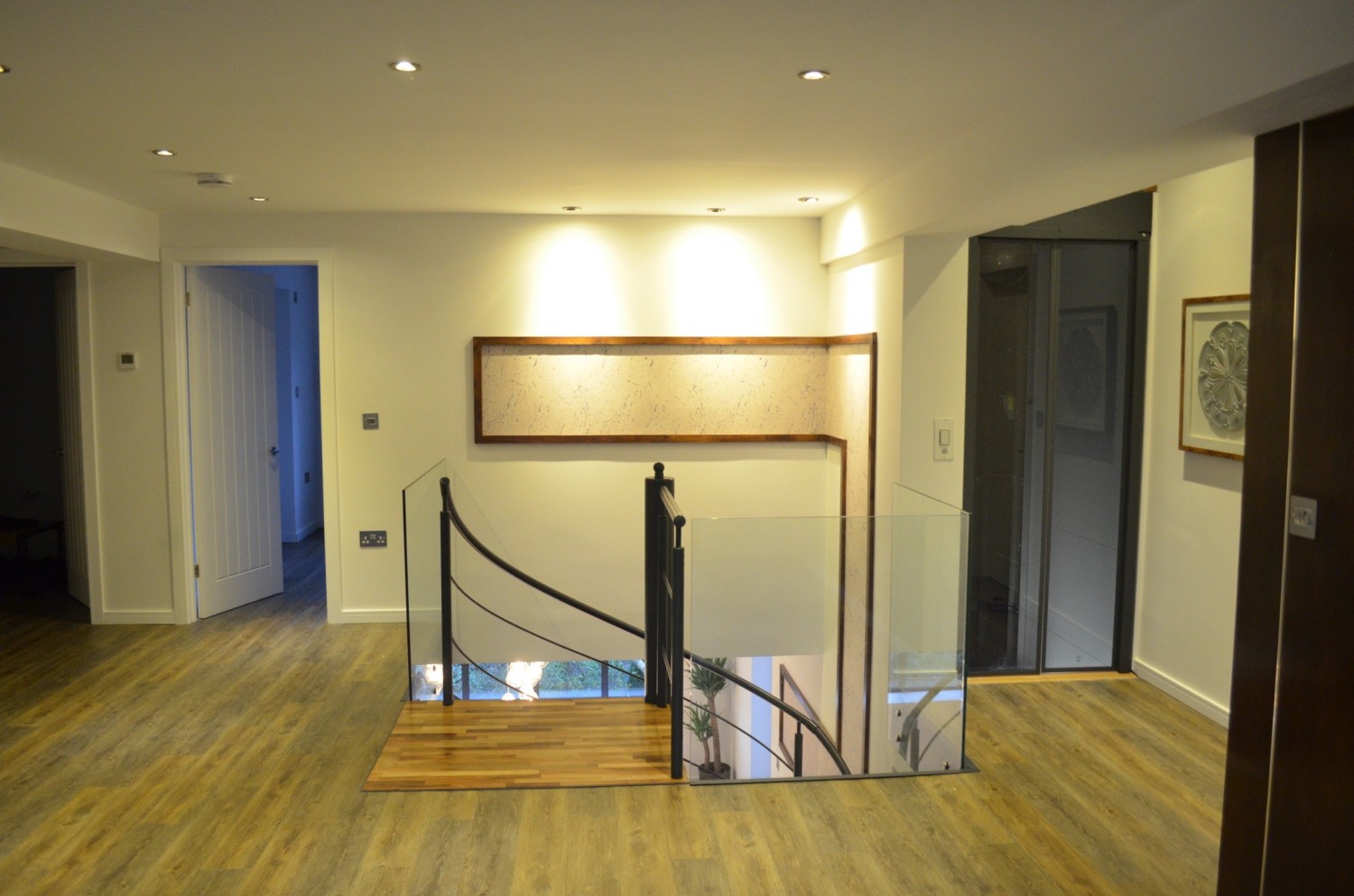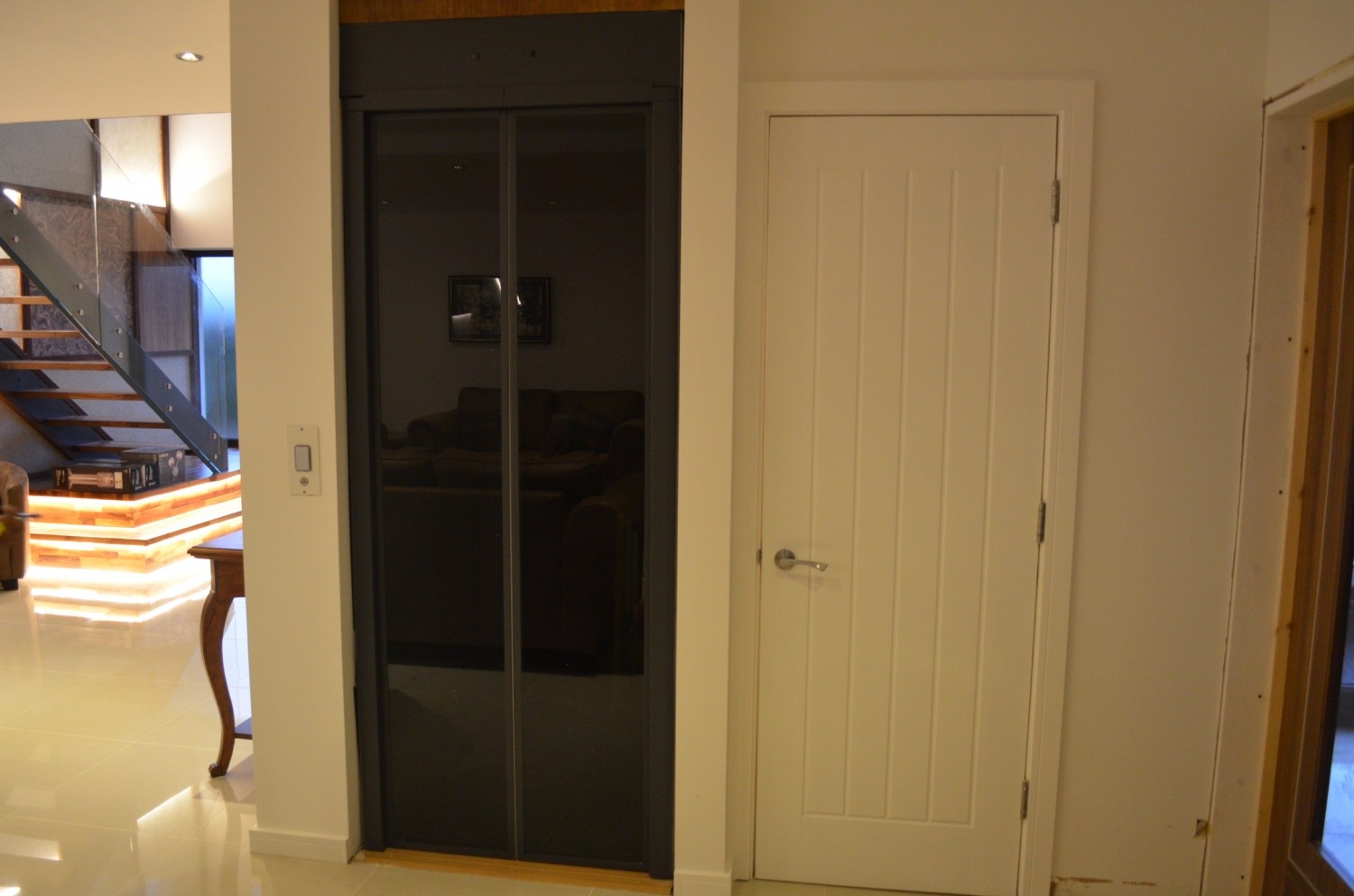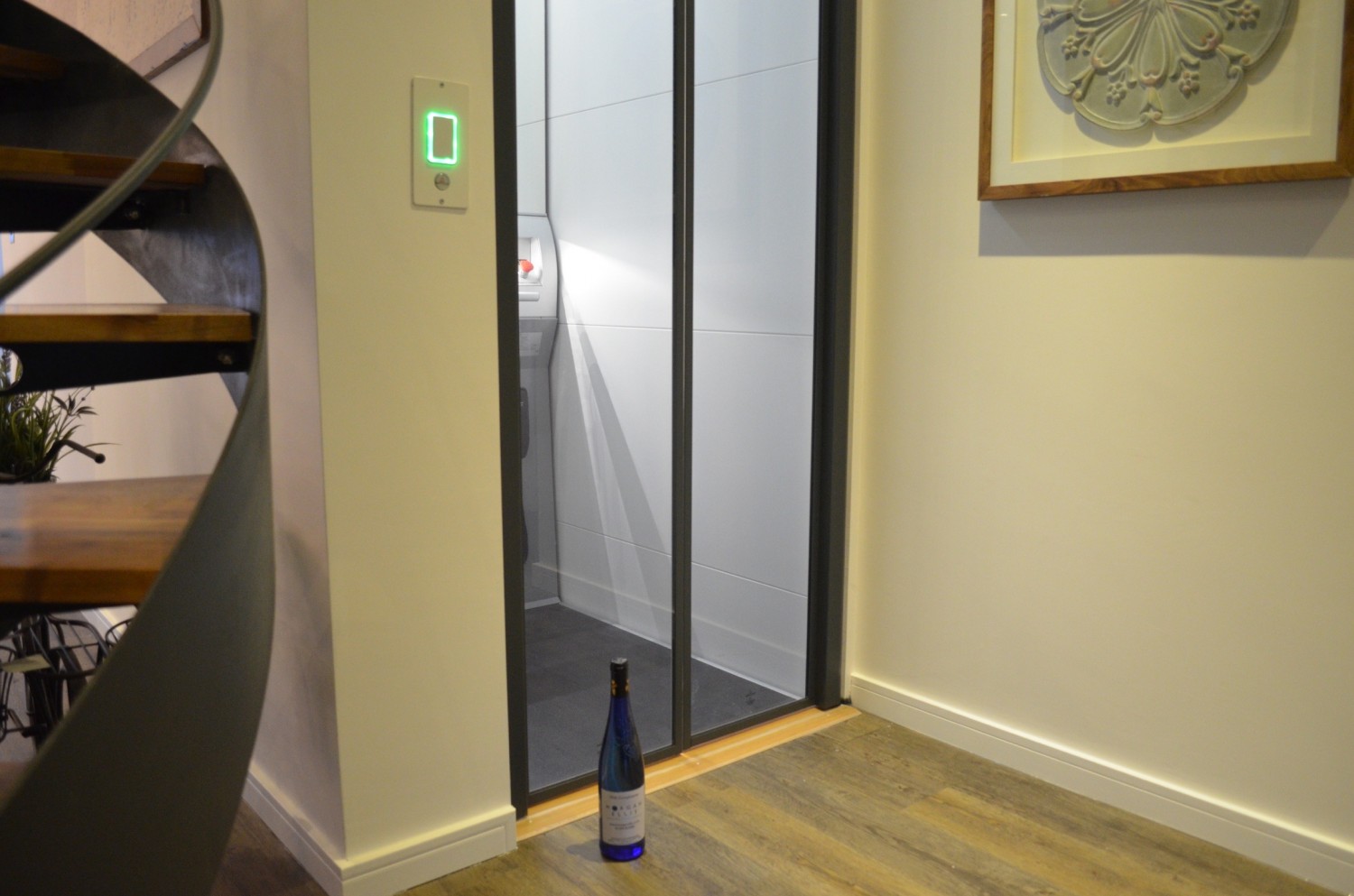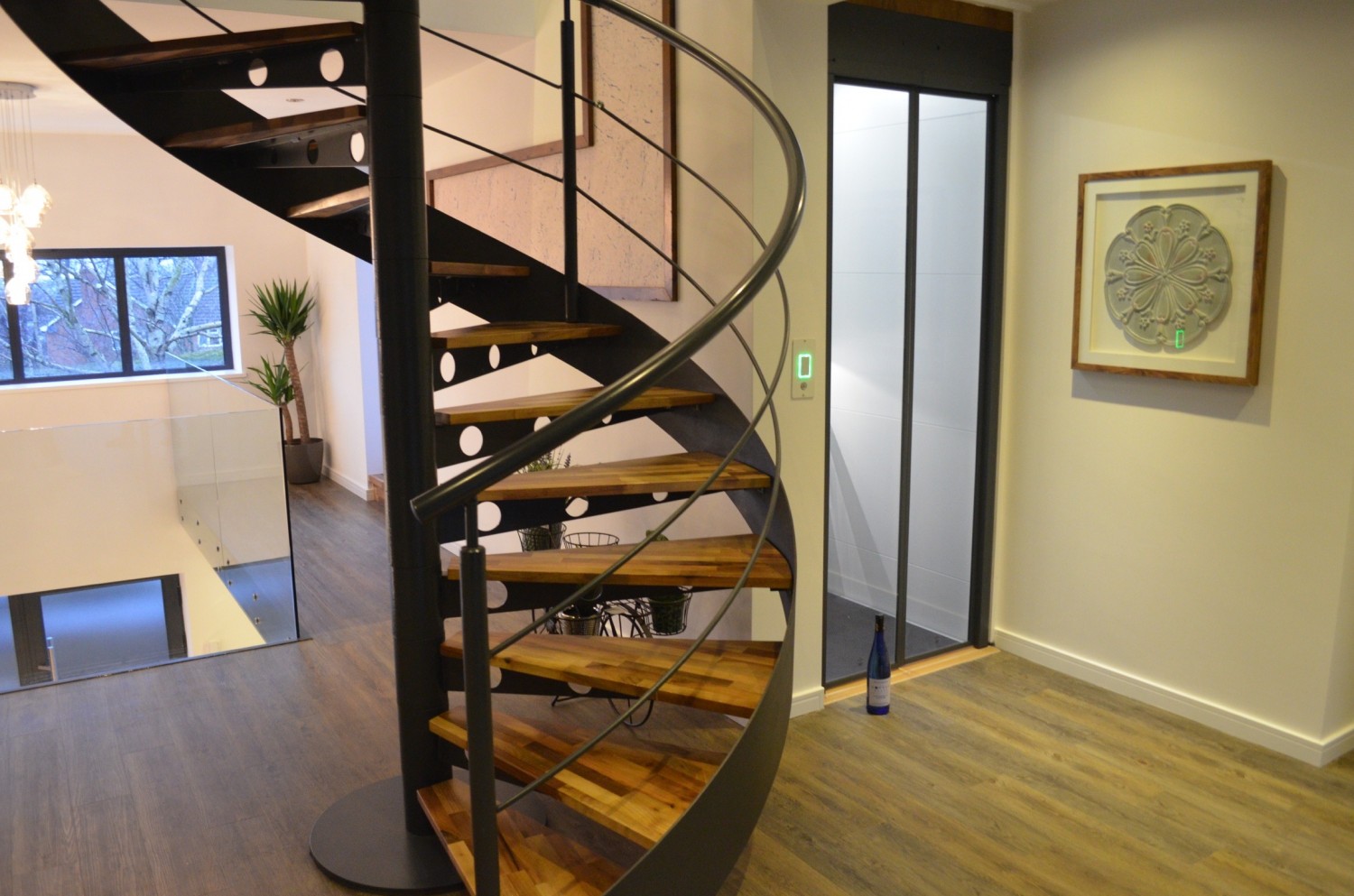 Why Choose Us
Site Preparations
Whole project management, including any building work requirements. We have a team of trusted building contractors who work to our expected high standards.
Completely Bespoke
From size and style to completely bespoke finishes and colours, you can customise our range of Morgan Ellis Home Elevators however you like.
Professional Advice
We are always happy to offer help and advice on choosing the most suitable home elevator for your project or home just get in touch with the experts here.
Request a Quote
Speak to a member of the team to arrange a FREE Quote.