Little Moiety, Rock, Cornwall
PVE 52 | Luxury Range
We were called to Rock in Cornwall to work on a stunning property - Little Moiety. This incredible property offers stunning views, surrounded by a vast golf course and traditional fishing bays - all of this lends itself to a luxurious retreat that we were thrilled to work on. The owners of the property were looking for a luxury lift to match the high-end property that would make it easier for family members and visitors to access all floors seamlessly and ensure accessibility throughout the entire property.
Following discussion with the client, it was decided that the PVE Pneumatic lift was the best choice for the property. It's sleek cylindrical design fit perfectly within the spiral staircase and offered 360-degree panoramic views, making the very most of the beautiful properties. We opted for the PVE 52 to ensure that there would be room for wheelchair accessibility while still offering all the same style and luxury as any PVE model. It fit in perfectly with the existing architecture of the building, creating a presence that both blends in with the property, and stands firm as a point of unique wow-factor.
Quiet while in use and with high energy efficiency, this lift is perfect for it's location in the stunning retreat of Little Moiety. It is easy to use, simple to control and uniquely designed to suit the property perfectly.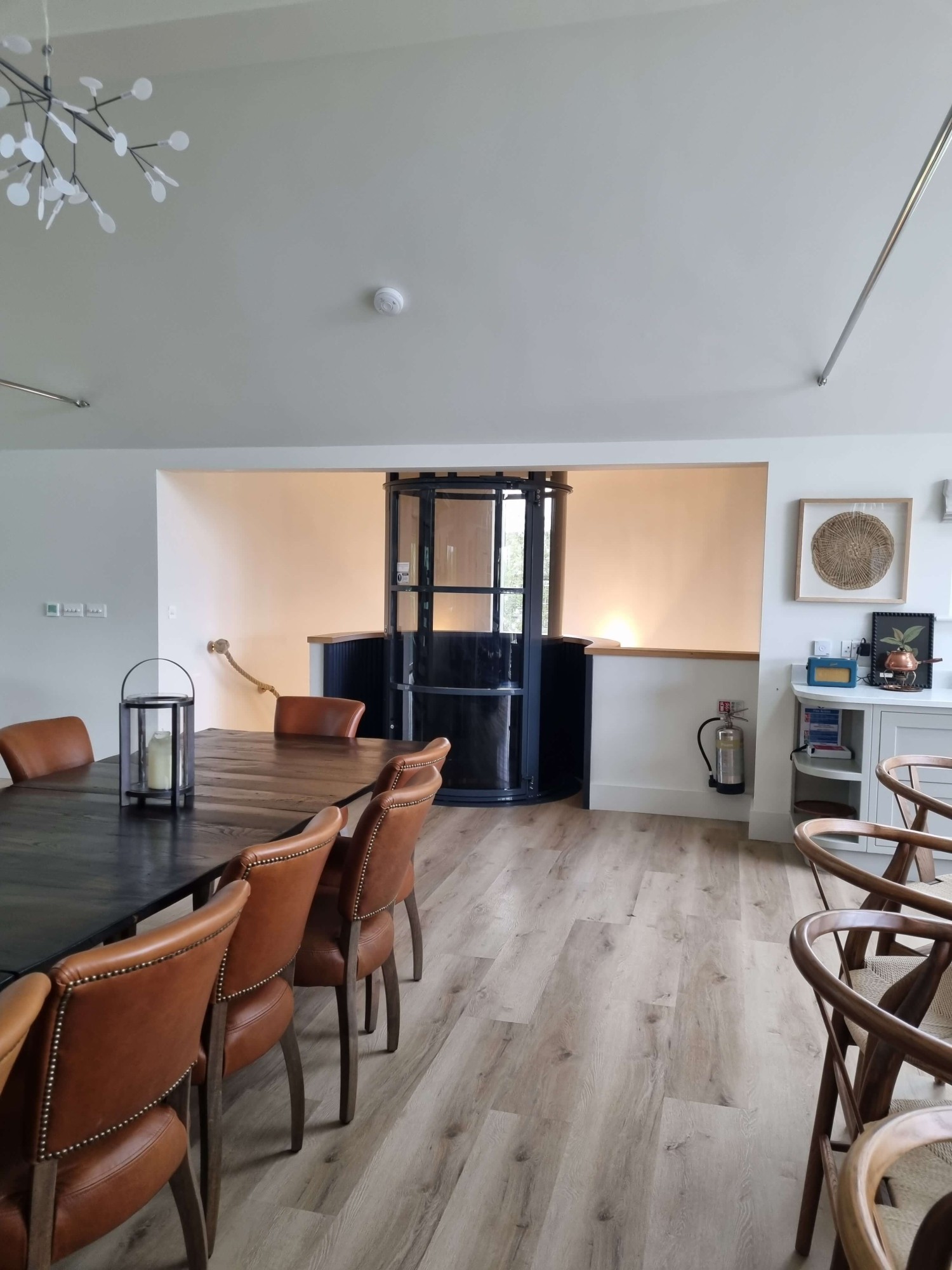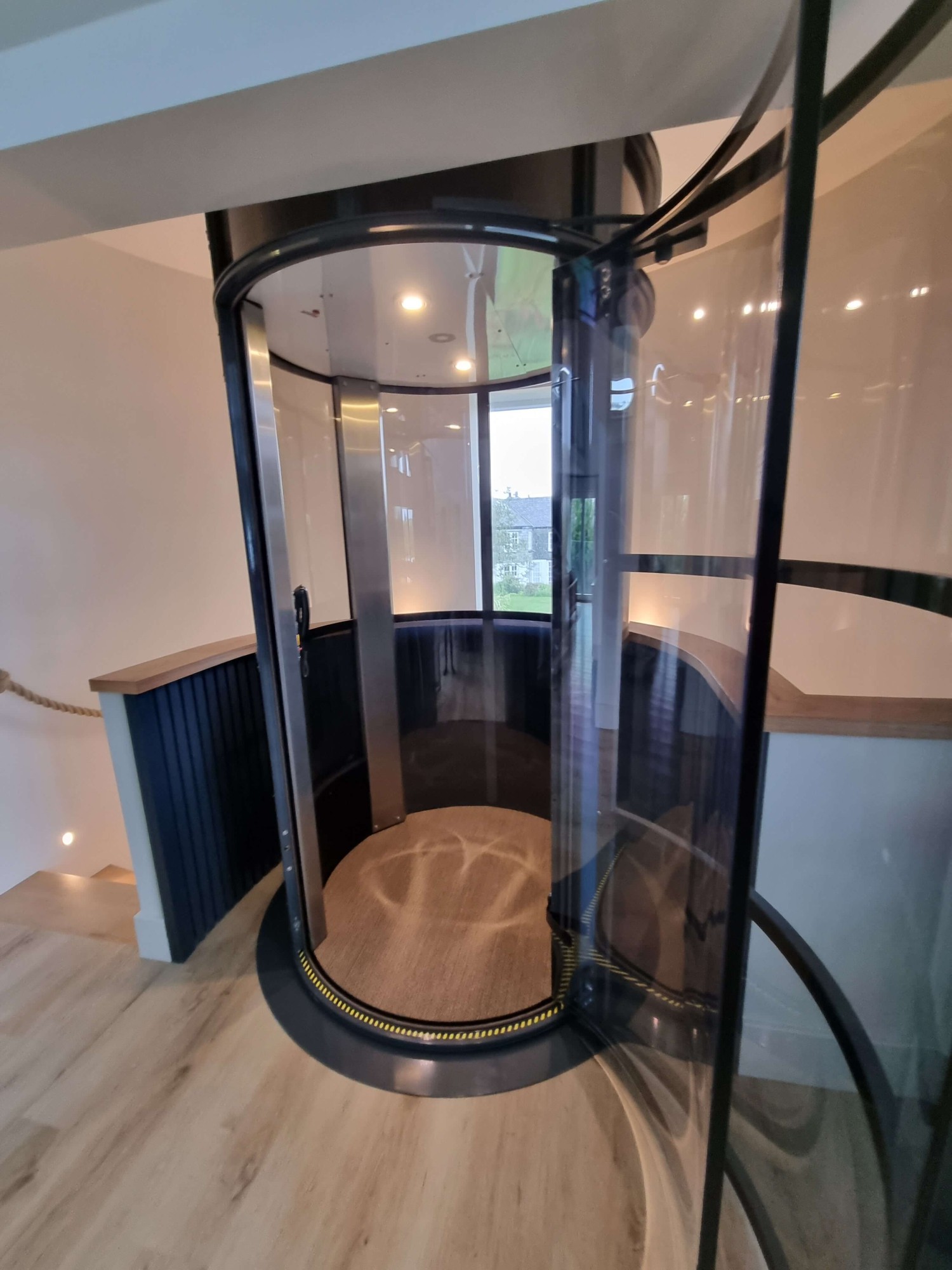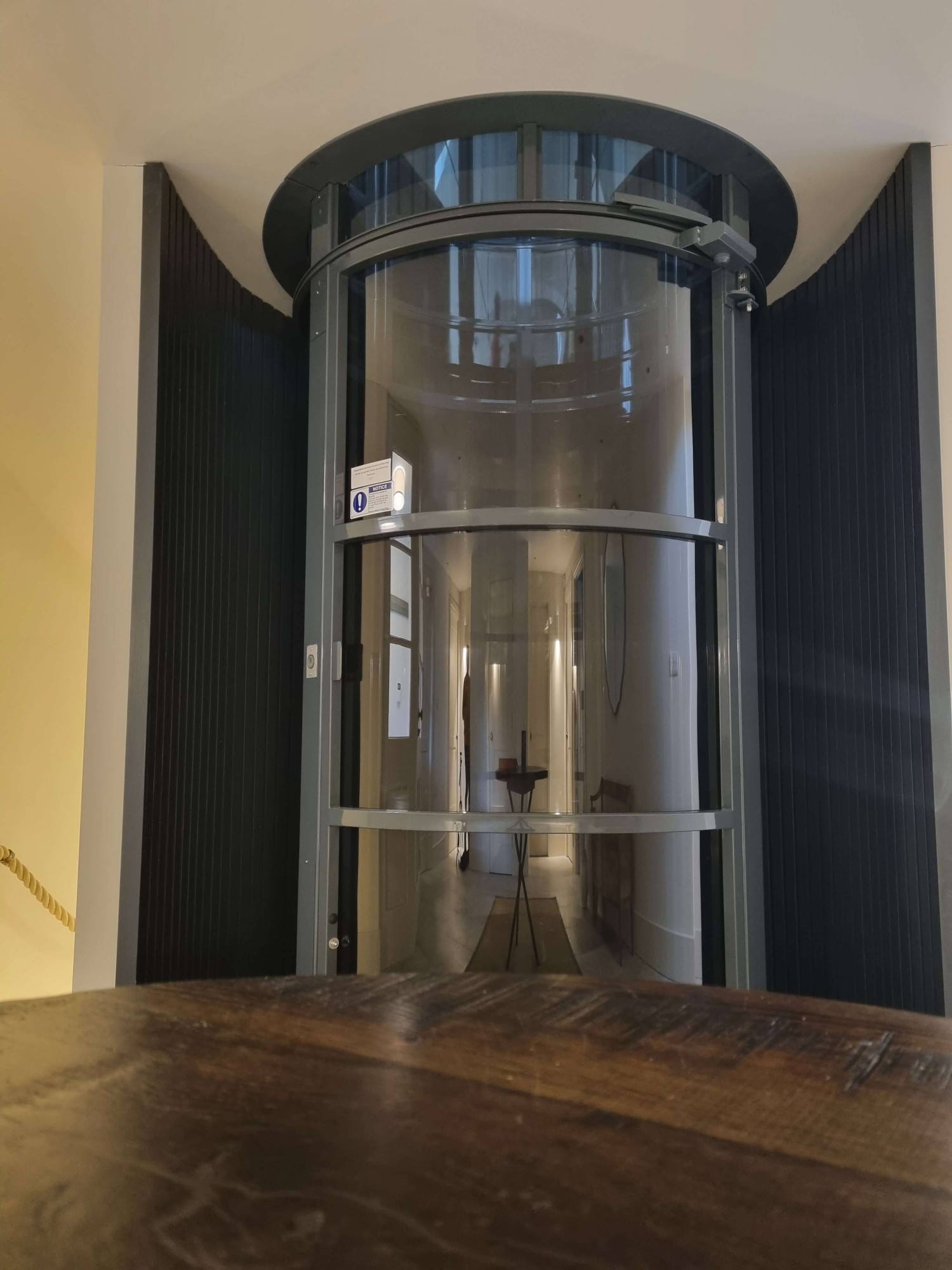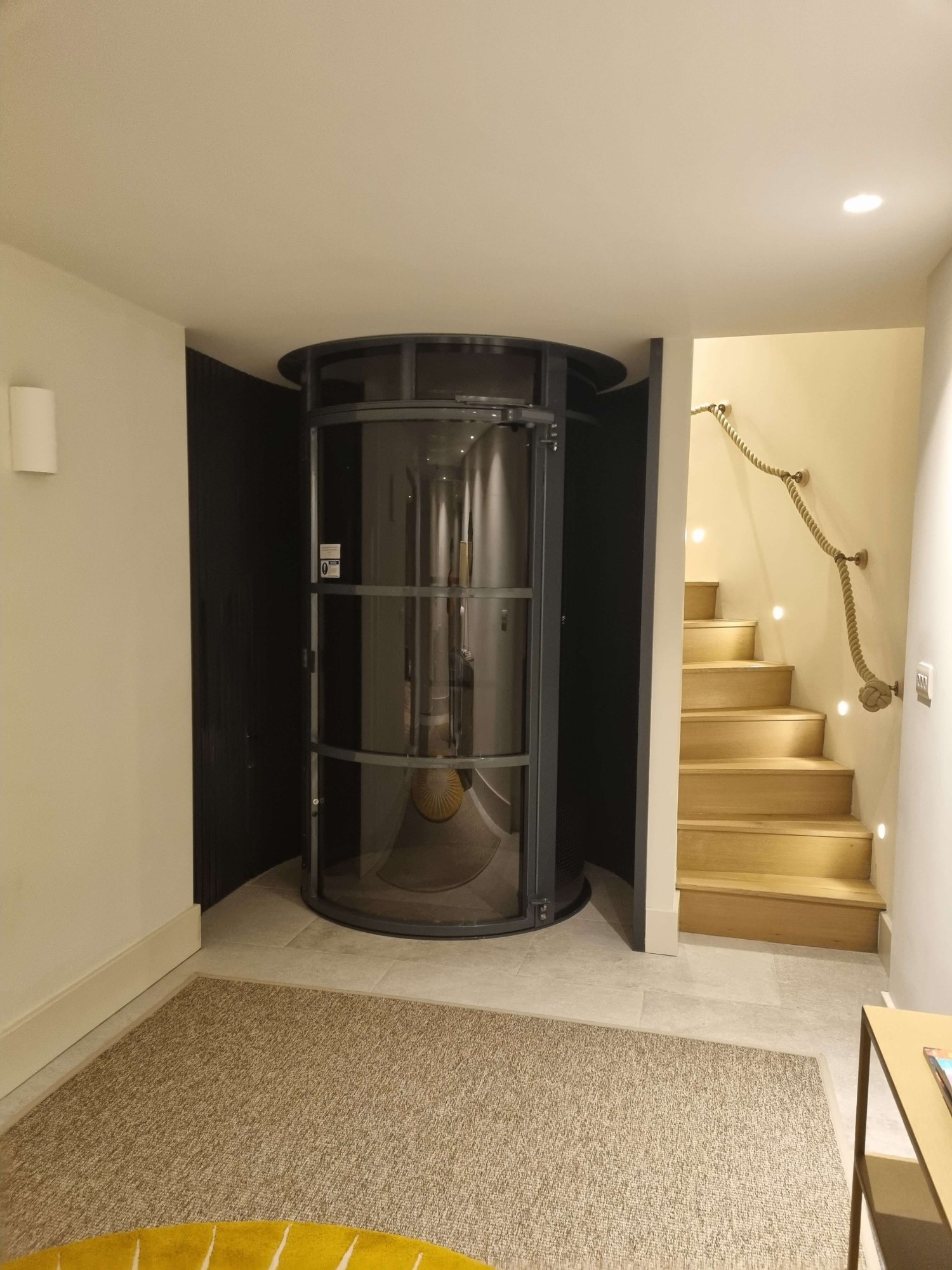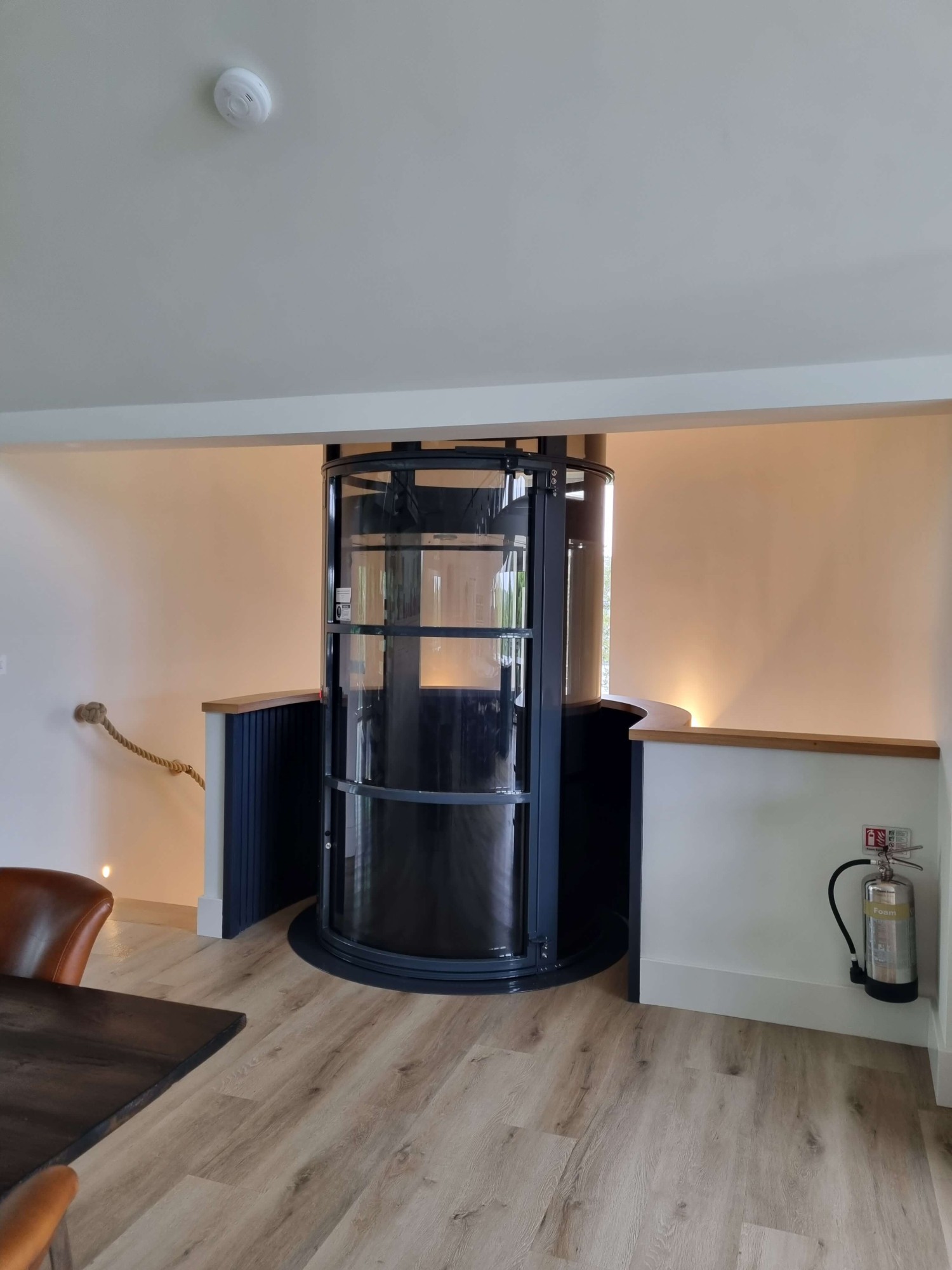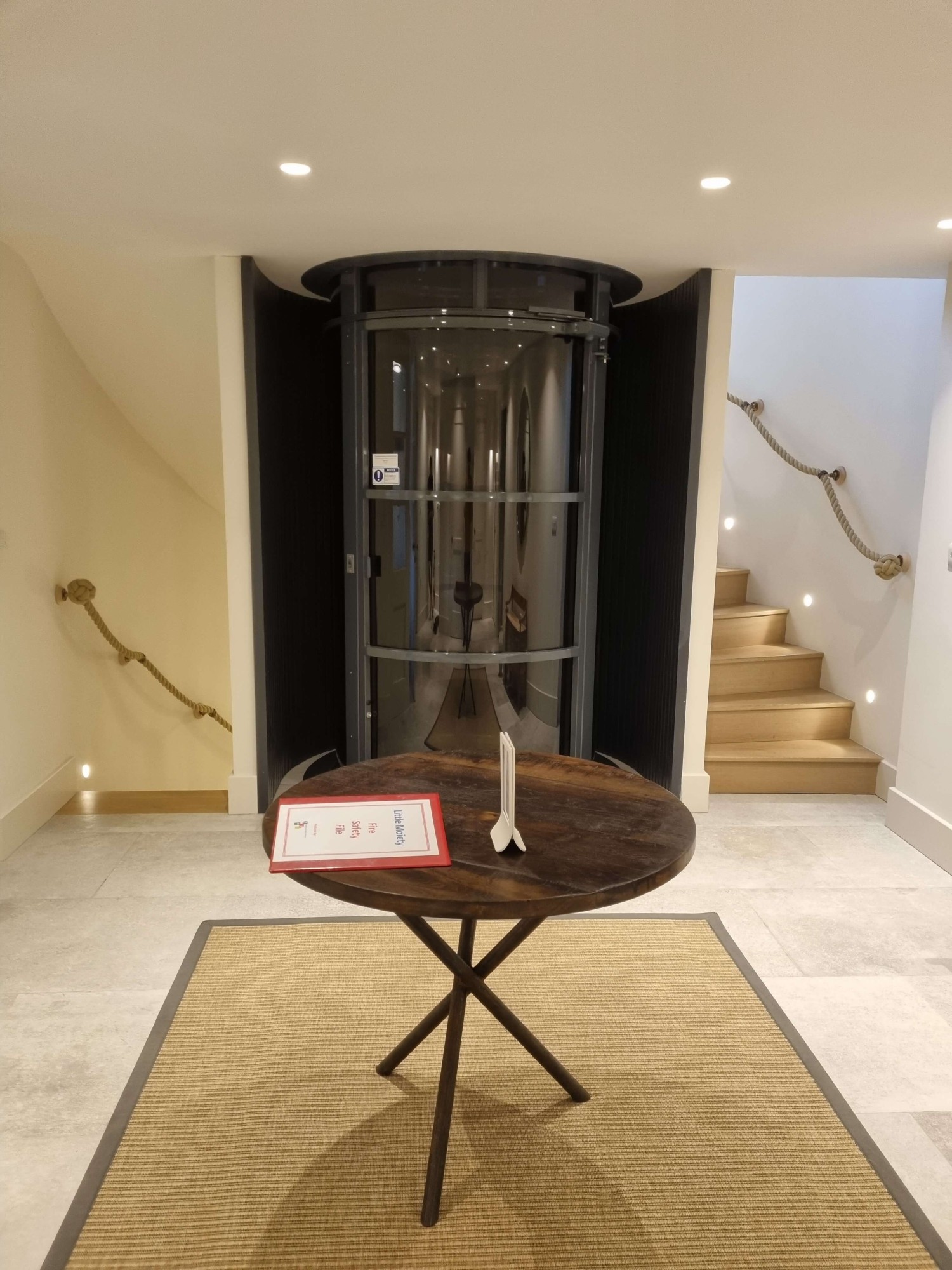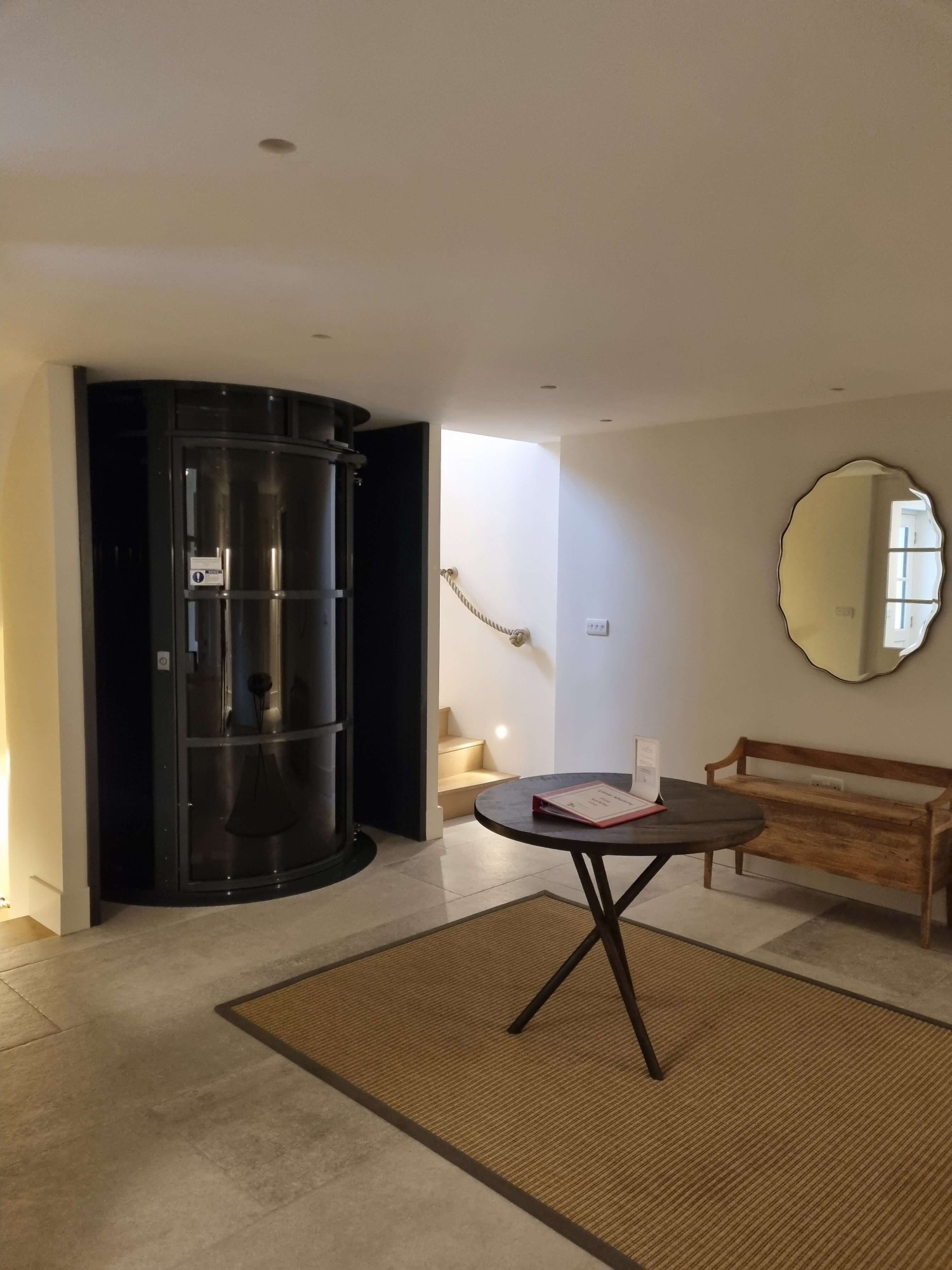 Why Choose Us
Site Preparations
Whole project management, including any building work requirements. We have a team of trusted building contractors who work to our expected high standards.
Completely Bespoke
From size and style to completely bespoke finishes and colours, you can customise our range of Morgan Ellis Home Elevators however you like.
Professional Advice
We are always happy to offer help and advice on choosing the most suitable home elevator for your project or home just get in touch with the experts here.
Request a Quote
Speak to a member of the team to arrange a FREE Quote.