Situated in the bustling centre of London, the stunning Whitehouse Apartments are a modern and elegant building that we were thrilled to be a part of. Working closely with the developer and designer, Hartmann Design, we were asked to produce and install a brilliant and stylish post-box red PVE 37 vacuum home lift to enhance the brand-new and entirely bespoke redesigned apartments. Situated between Waterloo Station and the London Eye, the Whitehouse Apartments are in the heart of the city and the project called for a stunning, bold lift that would celebrate the best that London had to offer. The red colour chosen mimics the same well-known and loved colour seen on the Queen's Guard.
The one-stop PVE 37 was designed to tuck safely and nearly in within the existing glass and metal stairs, offering a unique and breathtaking finish perfect for the residents. Despite being based in the USA, our clients regularly come overseas to visit for holidays with relatives or friends. The PVE vacuum lift offers a stylish, elegant and accessible solution for travelling between floors of the apartment with minimal fuss and a comfortable journey. Whether for ease of mobility or for transporting luggage between levels, this stunning red PVE lift offers the perfect solution.
Take a look at the project gallery below to see the final result!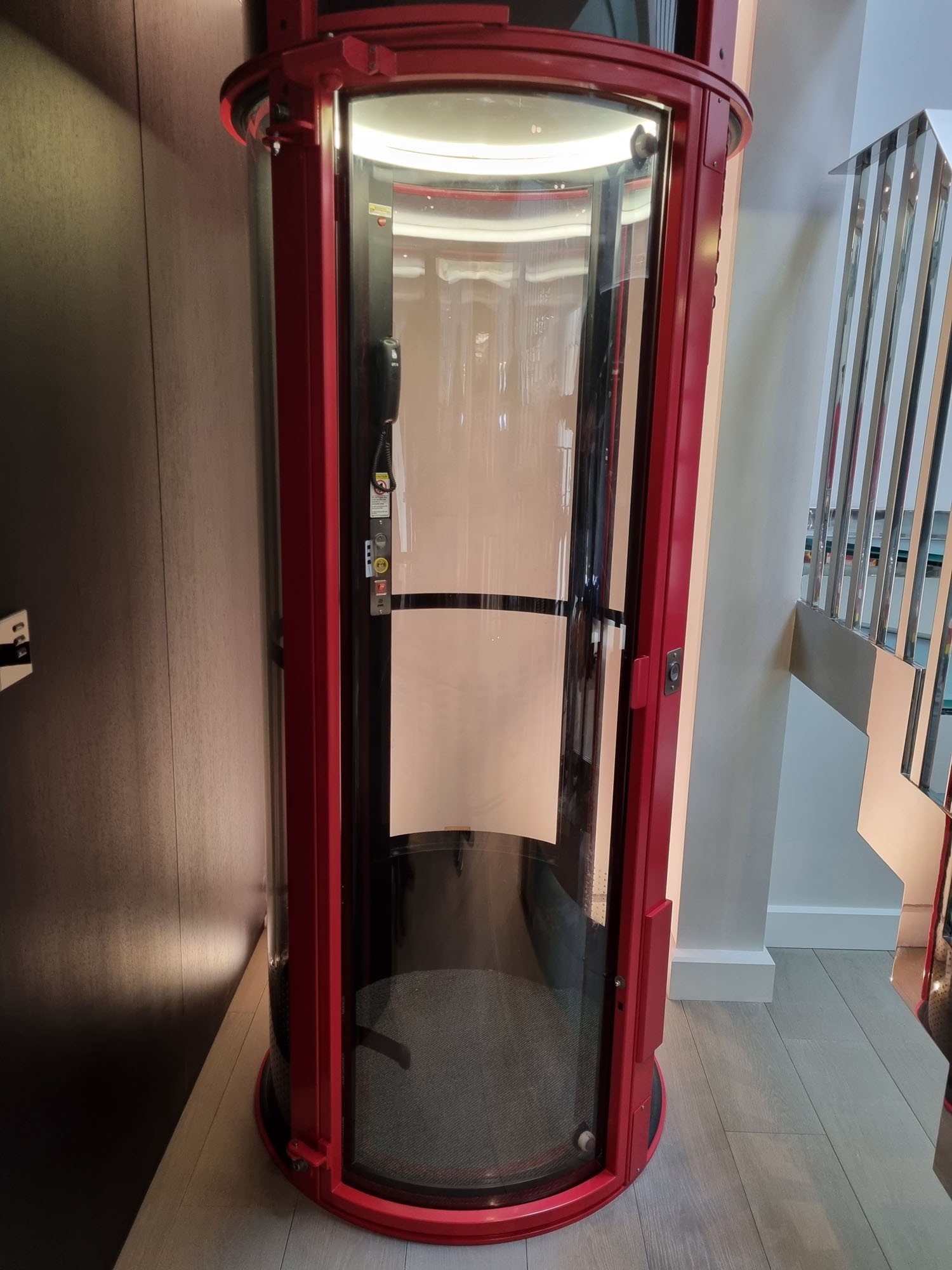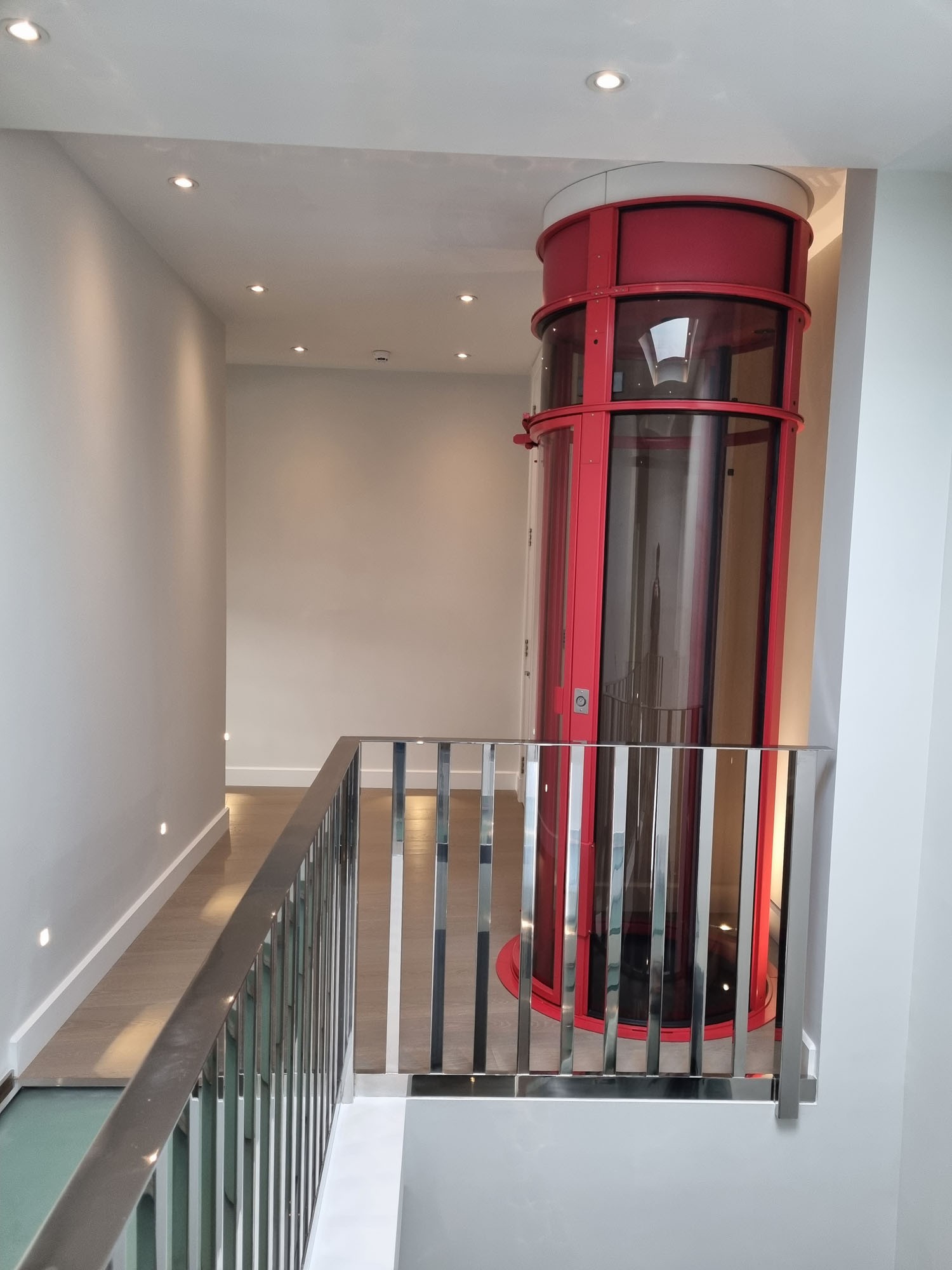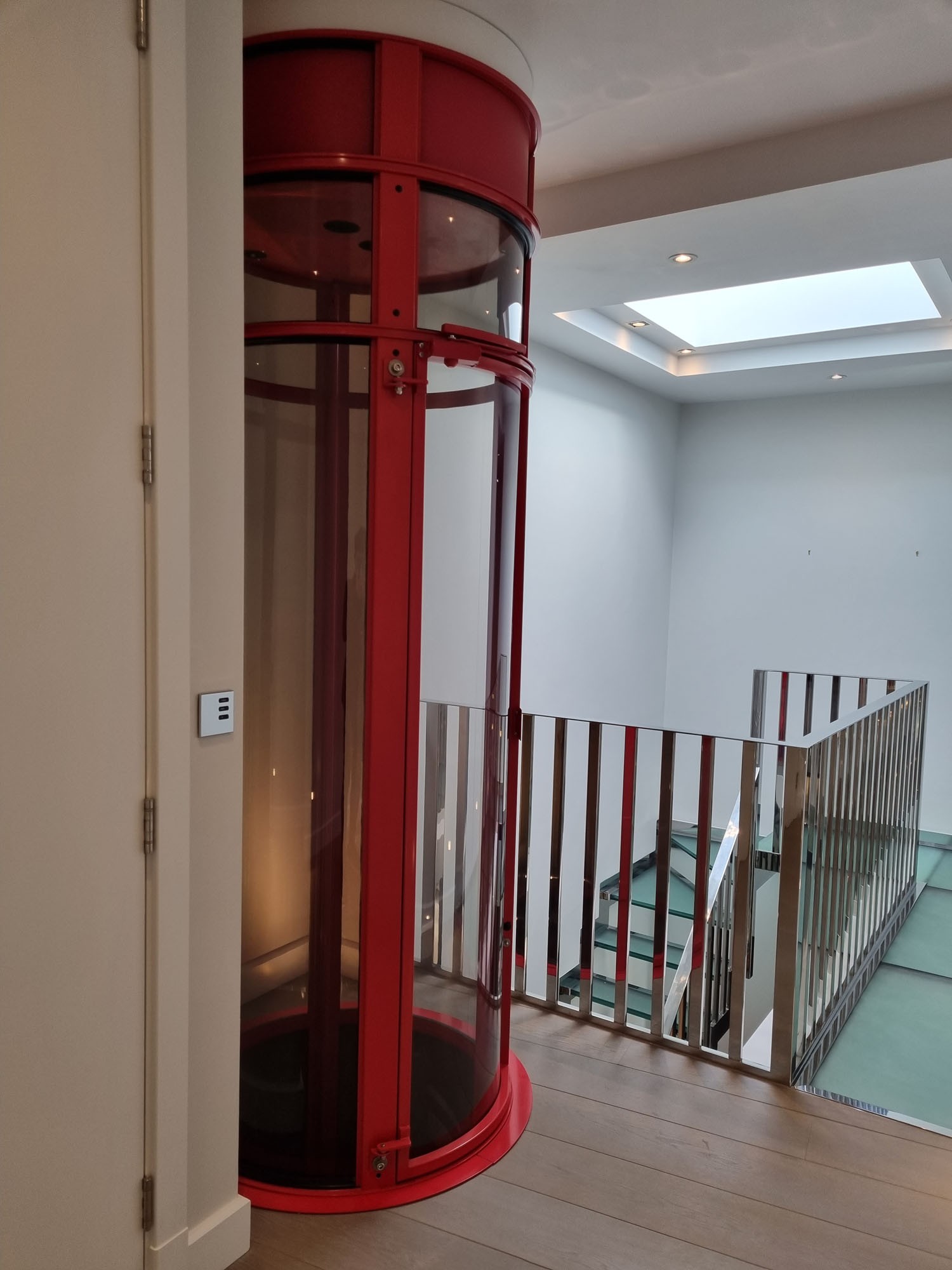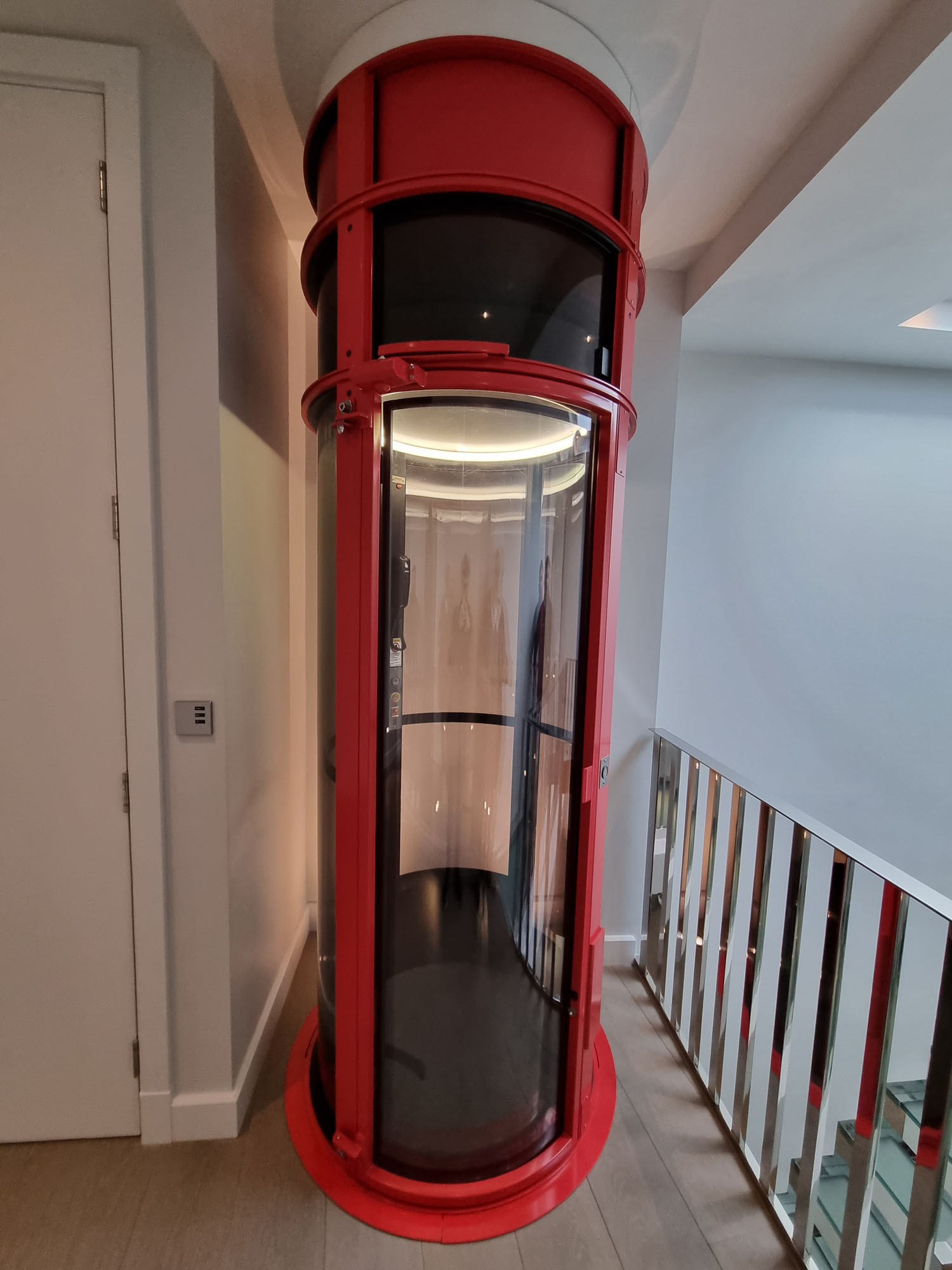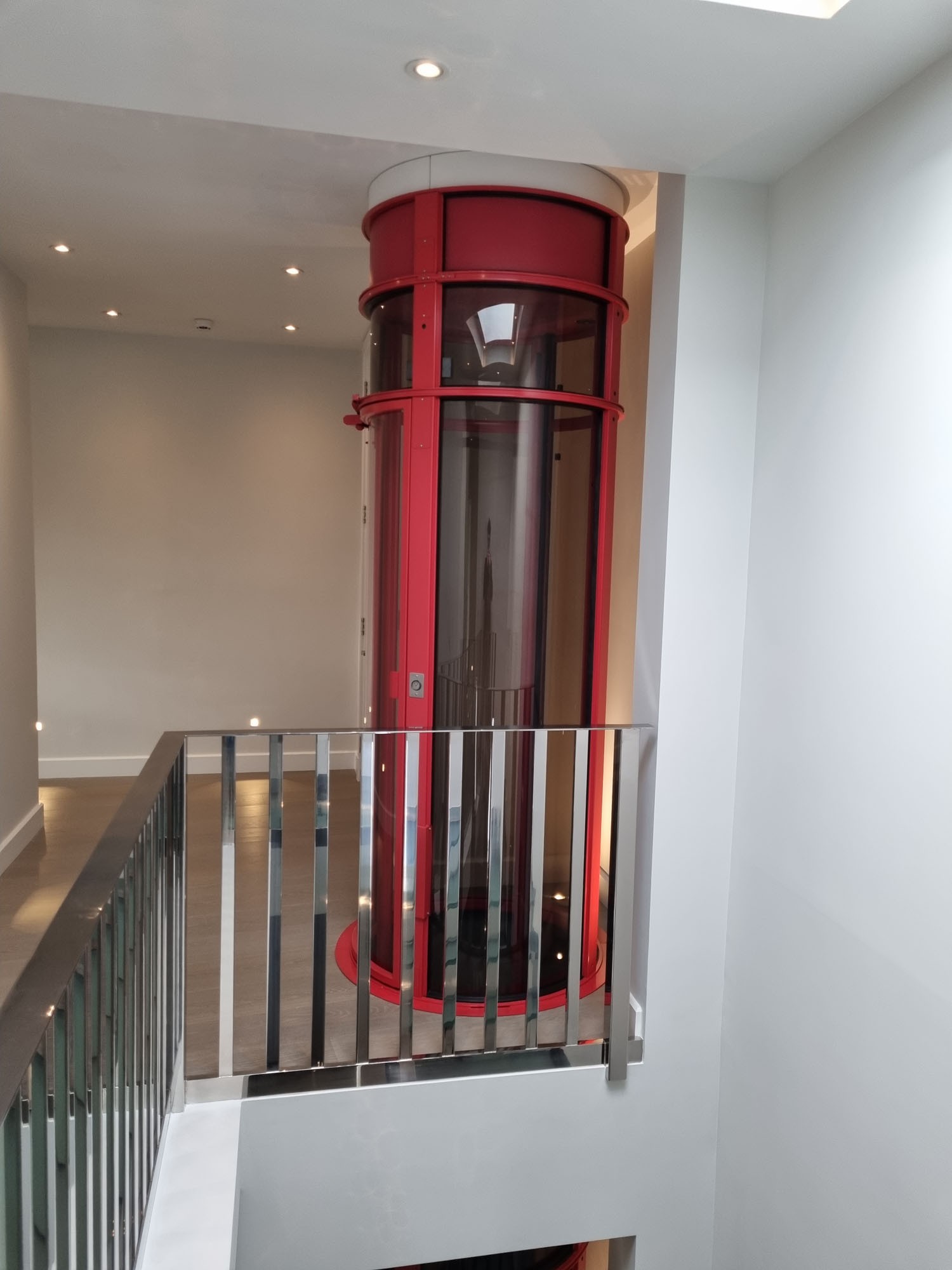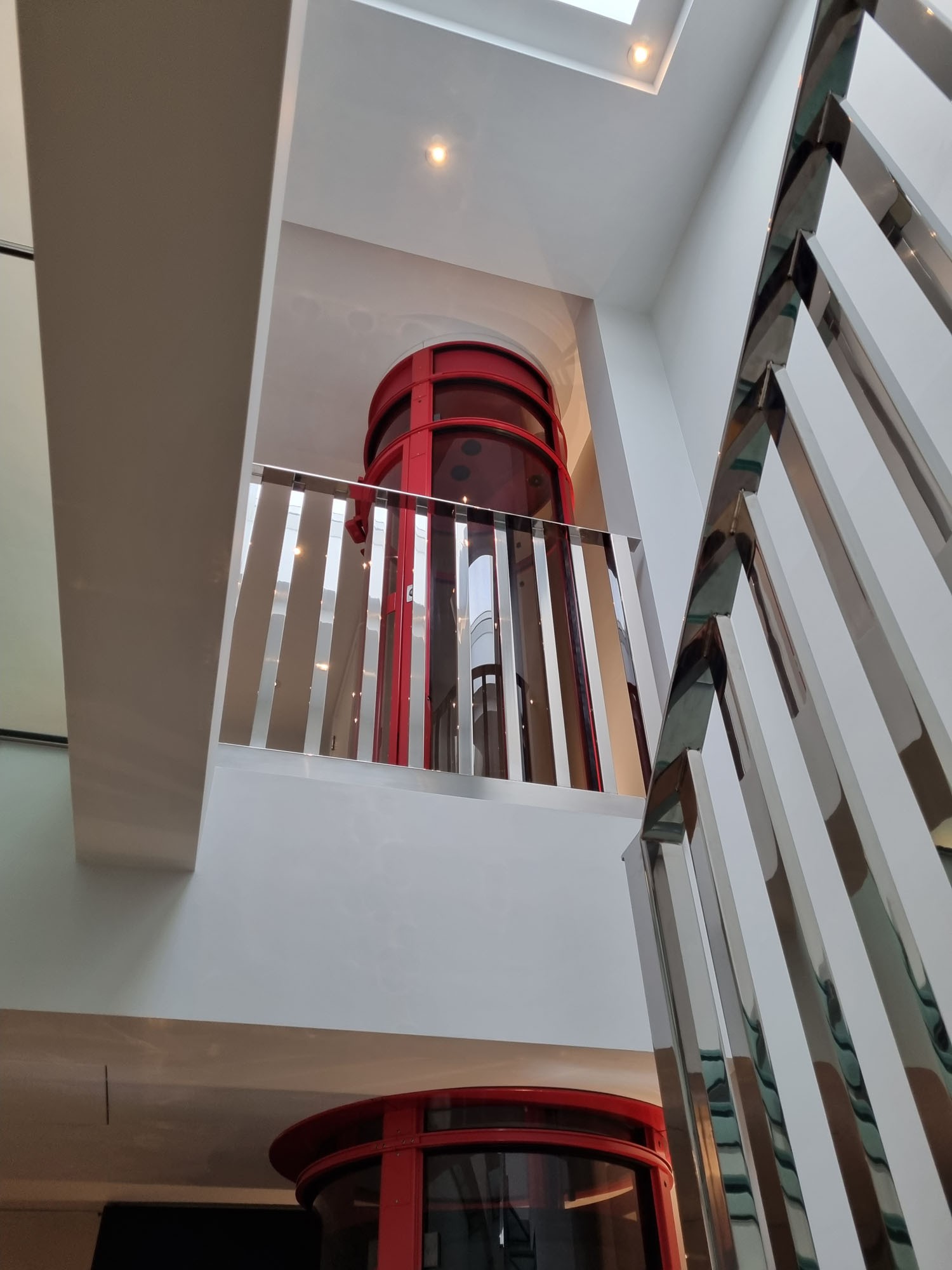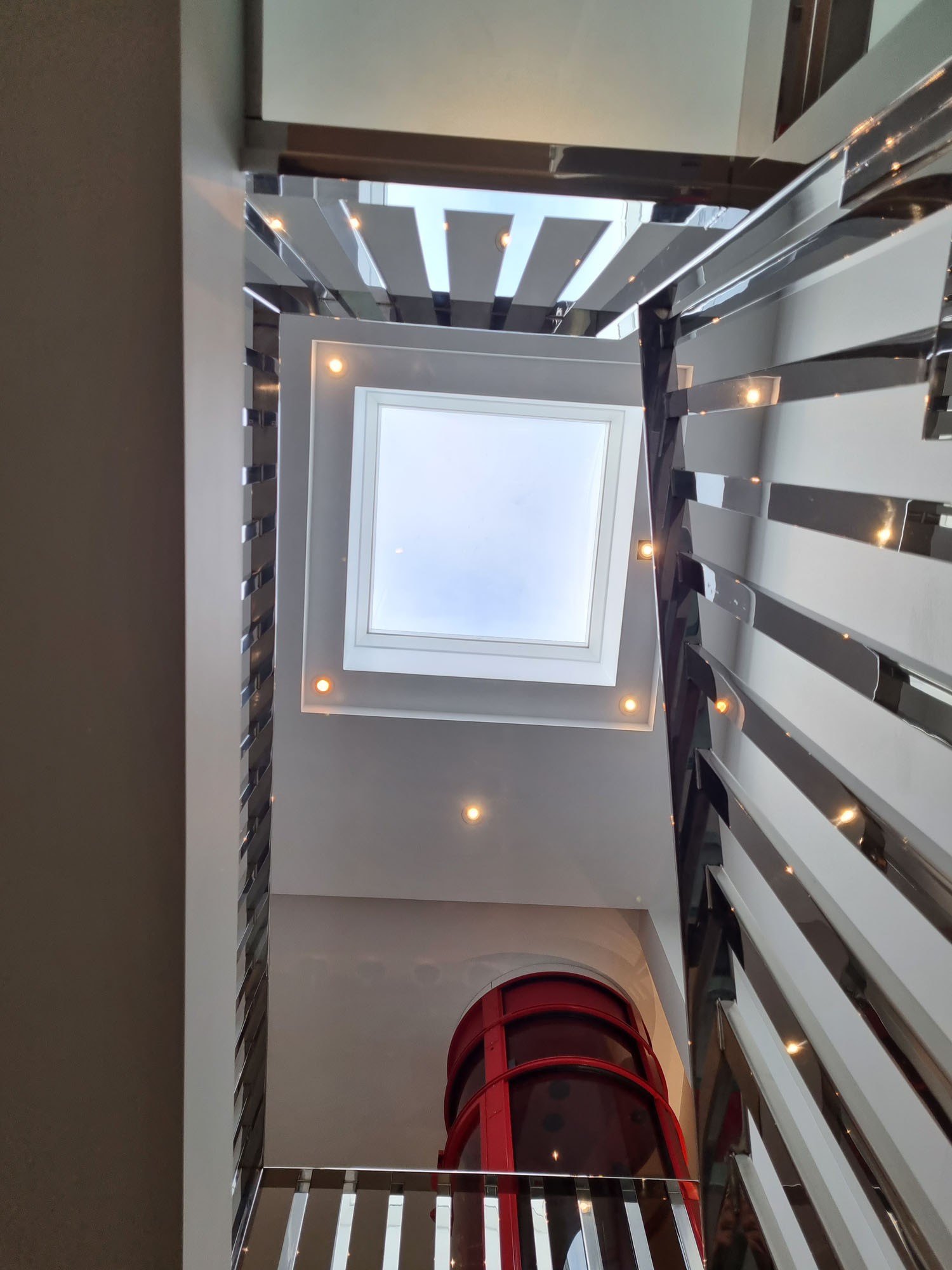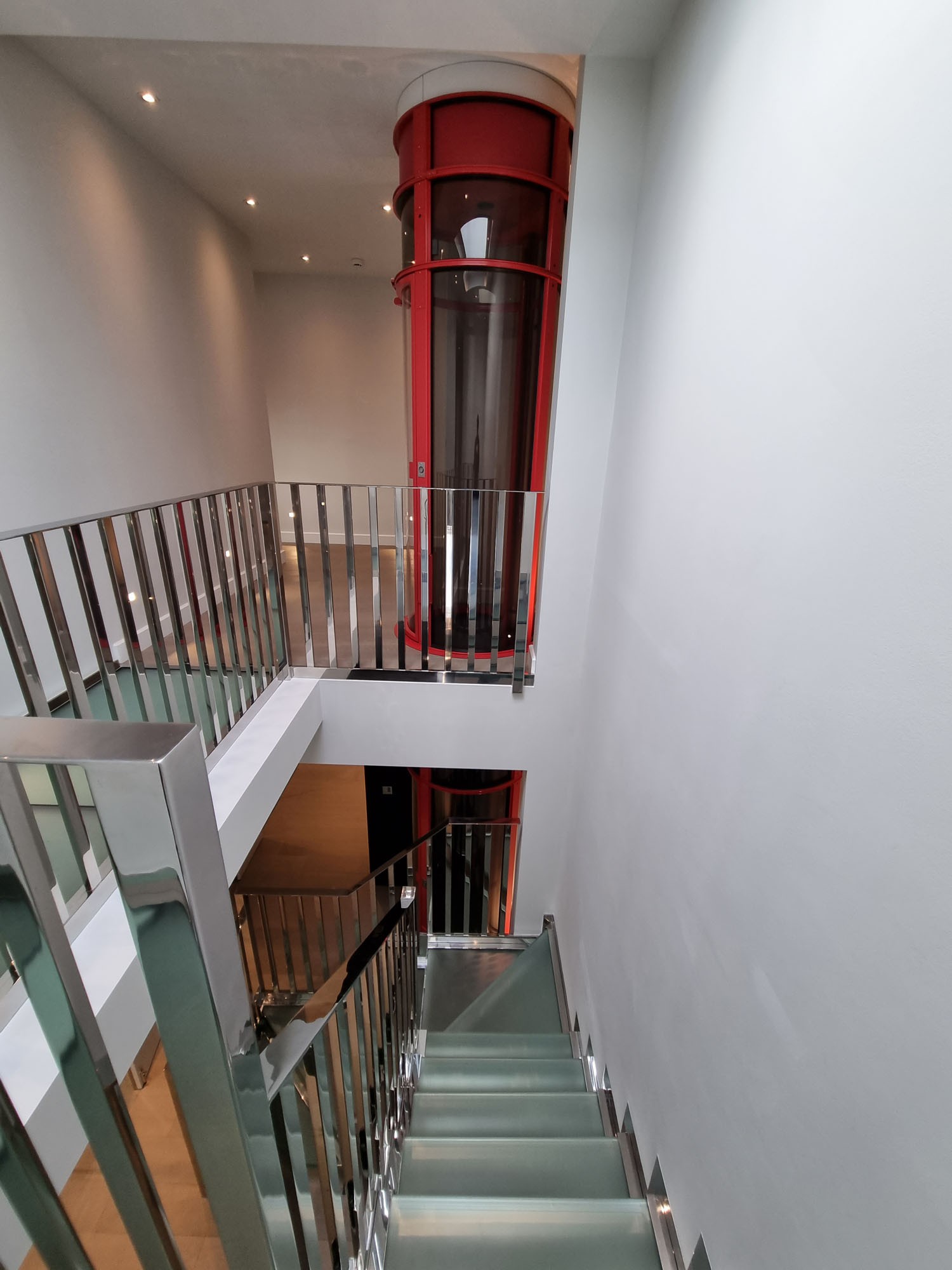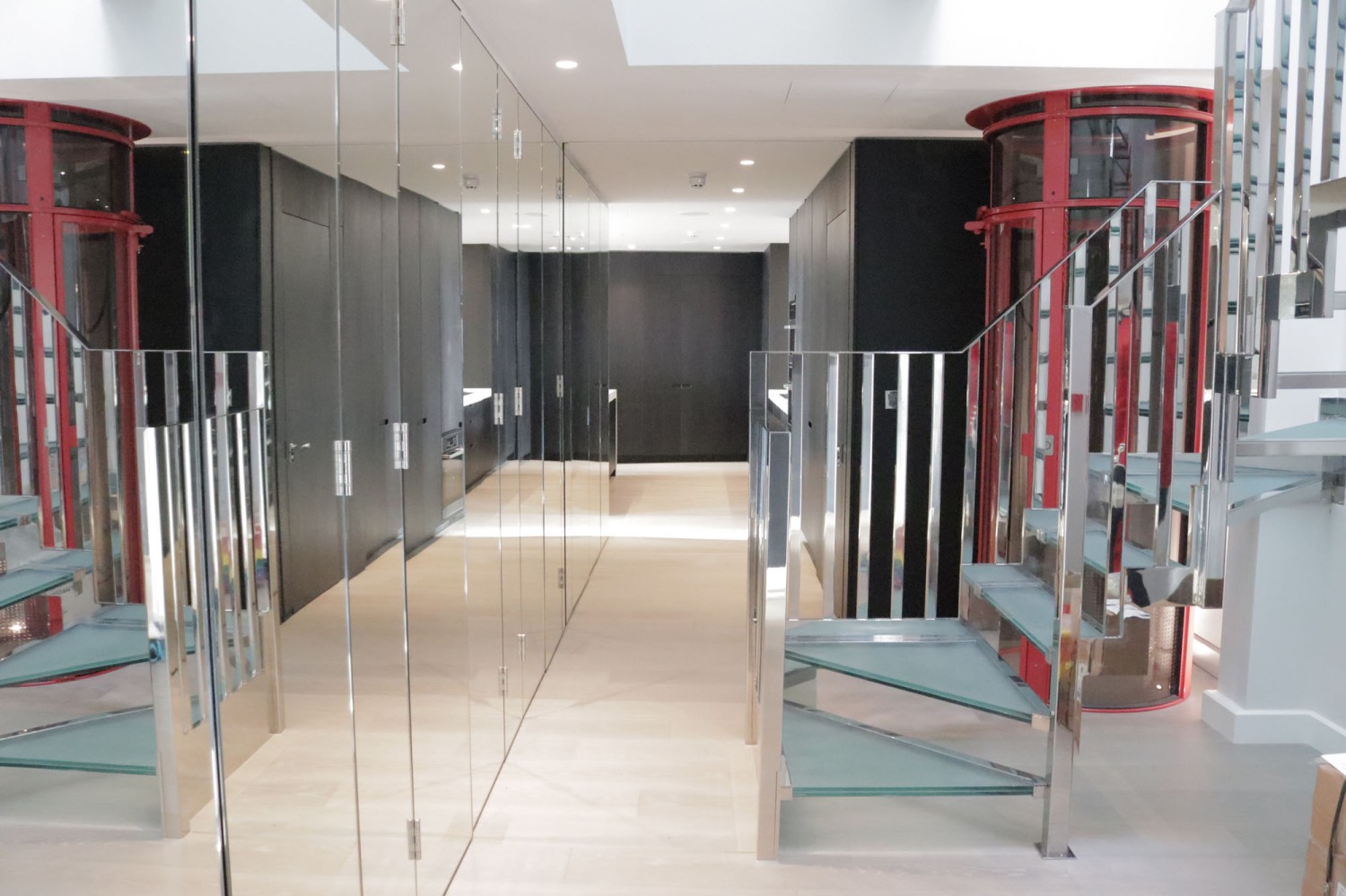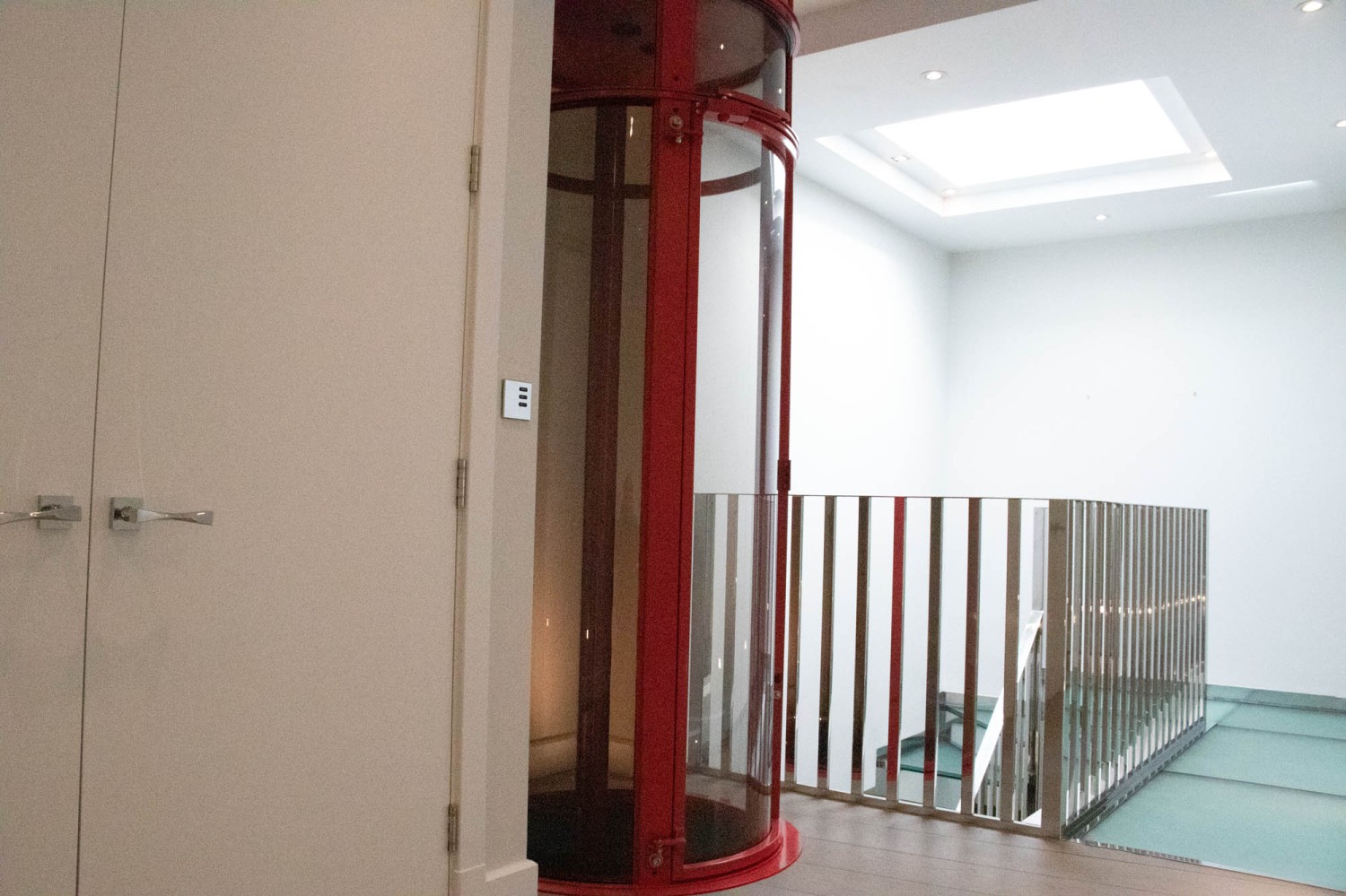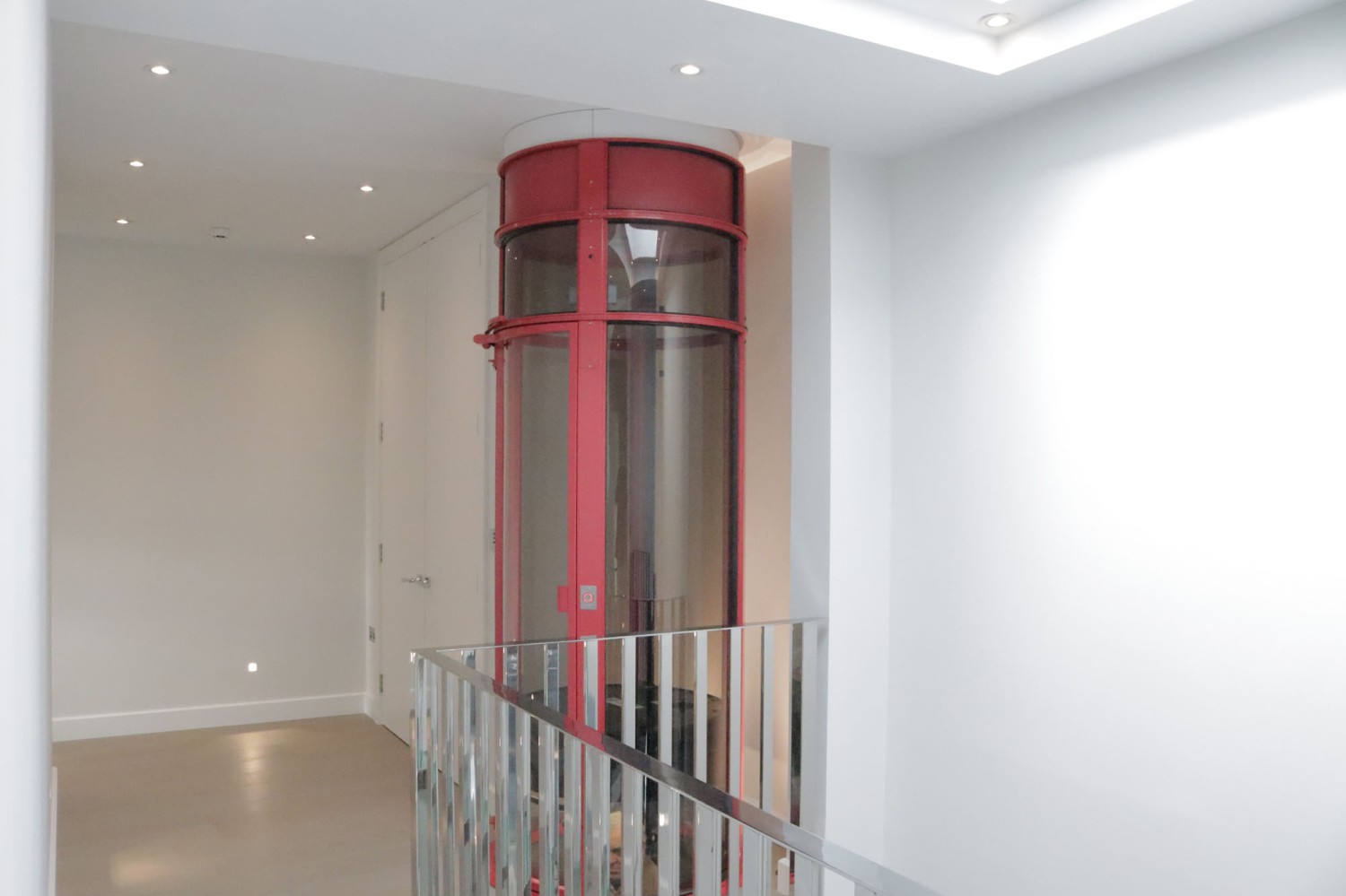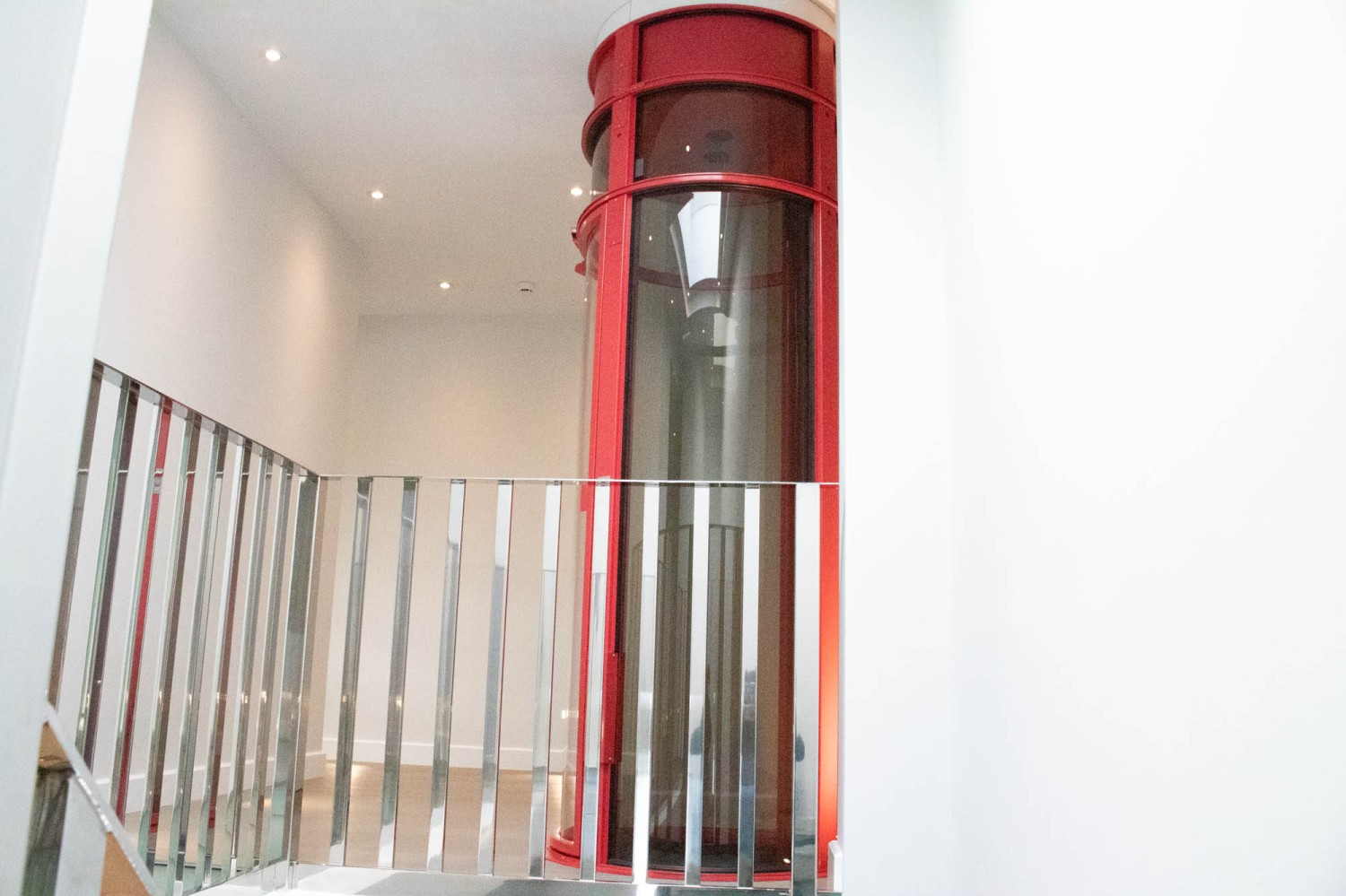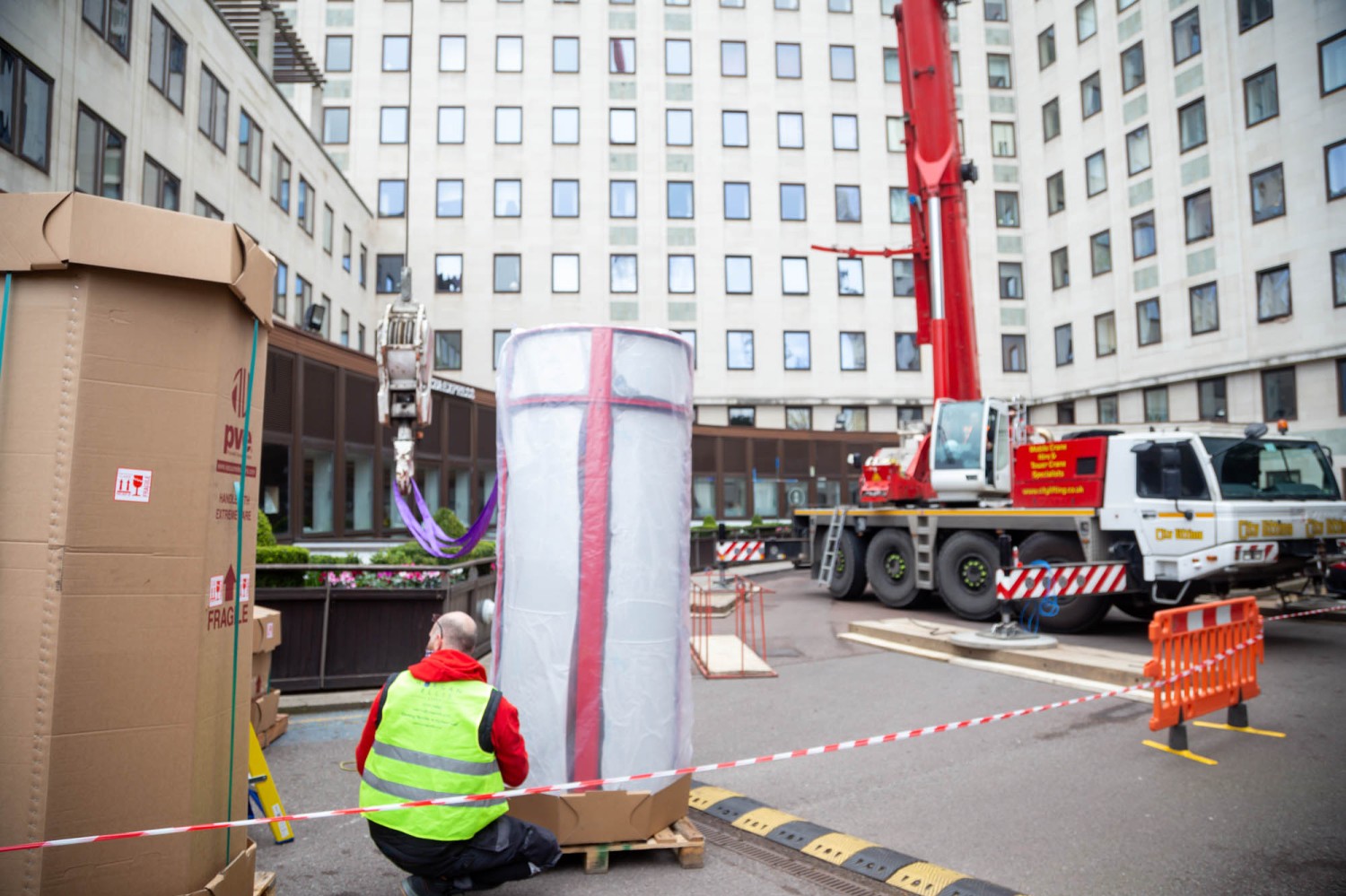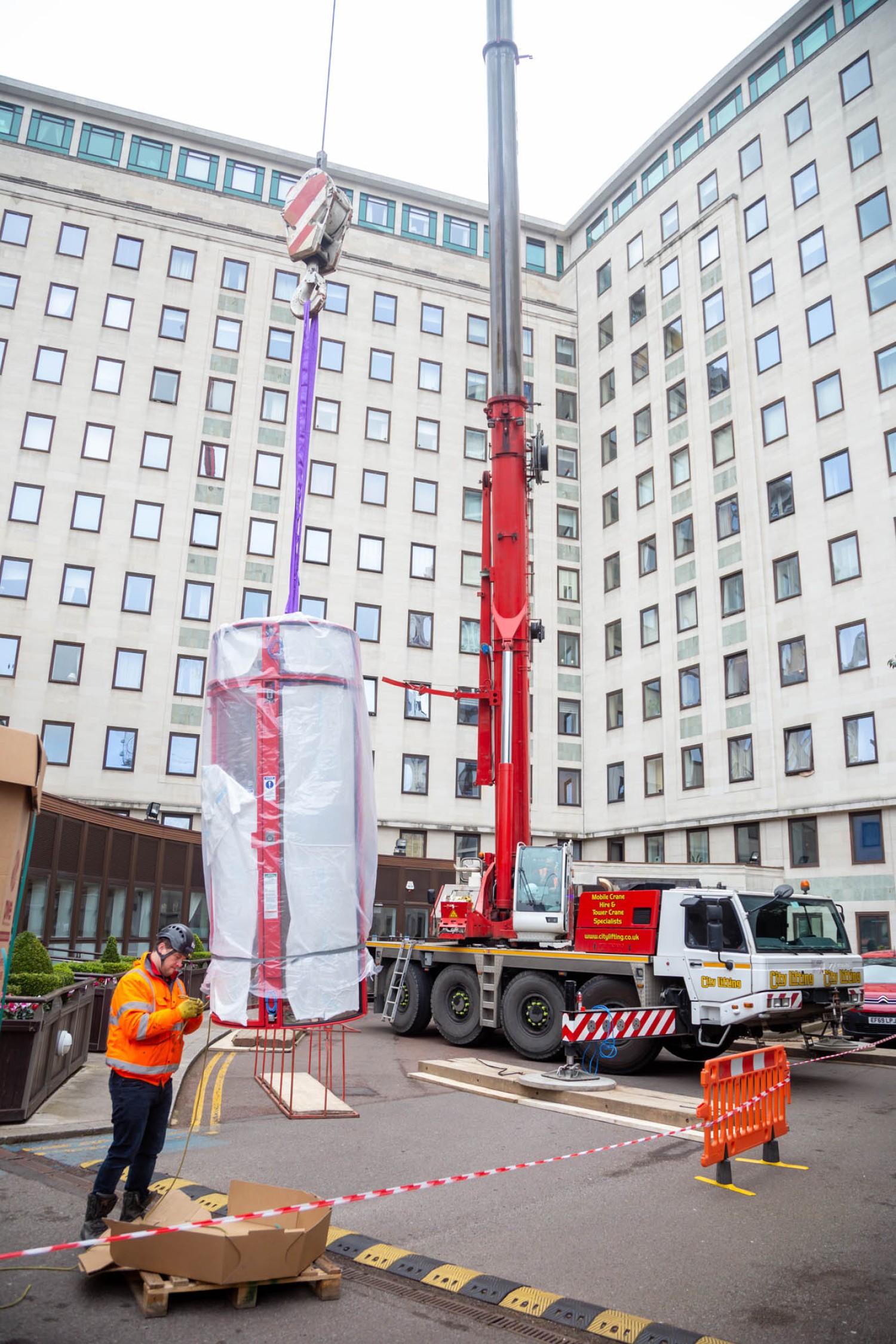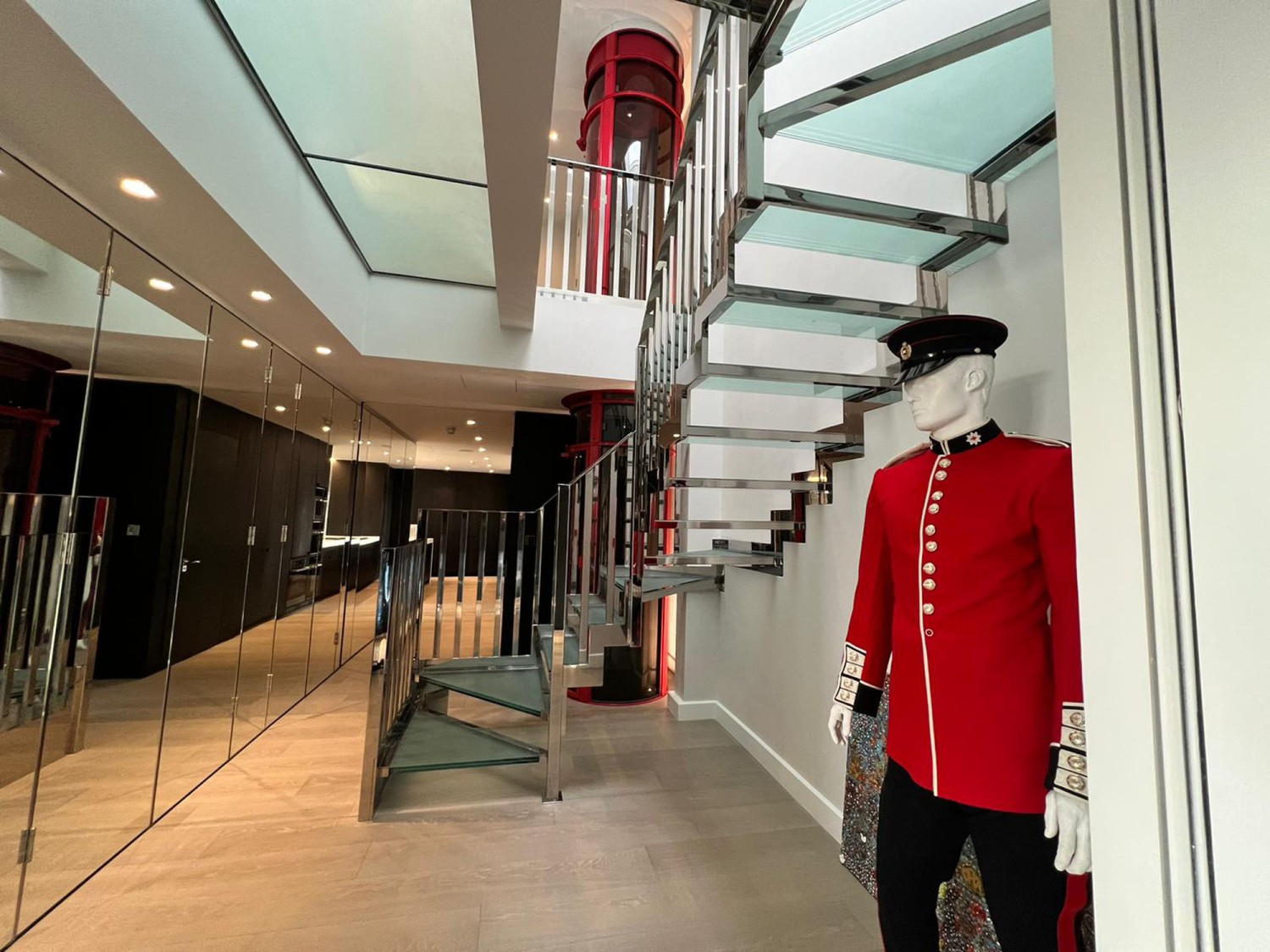 Why Choose Us
Site Preparations
Whole project management, including any building work requirements. We have a team of trusted building contractors who work to our expected high standards.
Completely Bespoke
From size and style to completely bespoke finishes and colours, you can customise our range of Morgan Ellis Home Elevators however you like.
Professional Advice
We are always happy to offer help and advice on choosing the most suitable home elevator for your project or home just get in touch with the experts here.
Request a Quote
Speak to a member of the team to arrange a FREE Quote.