We were called to an incredible property in North London to aid the developers in building a forever home for the client's family. We were tasked with creating a stunning lift that would ensure the home remained accessible for the entire family for the long term - in particular, their daughter. The daughter of the homeowner had medical conditions that made it difficult or impossible to use the stone stairs in the property and were therefore in need of a stylish, breath-taking lift that would be easy and safe to use.
After discussing the needs and desires of the client in-depth, we agreed on a 2-stop Custom Altura Platinum lift featuring mirrored doors and a built-in lighting feature that mimicked starlight on the ceiling of the lift. The lift itself was also cleverly and aesthetically positioned between large wooden doors in the reception area on the ground floor, stopping in a grand corridor upstairs that provided access to the bedrooms. We worked closely with the client and their architect throughout the entire process and were thrilled that they were happy with the entire process, from the design through to installation and use of the lift.
Take a look at the final result of this incredible project in our gallery, below.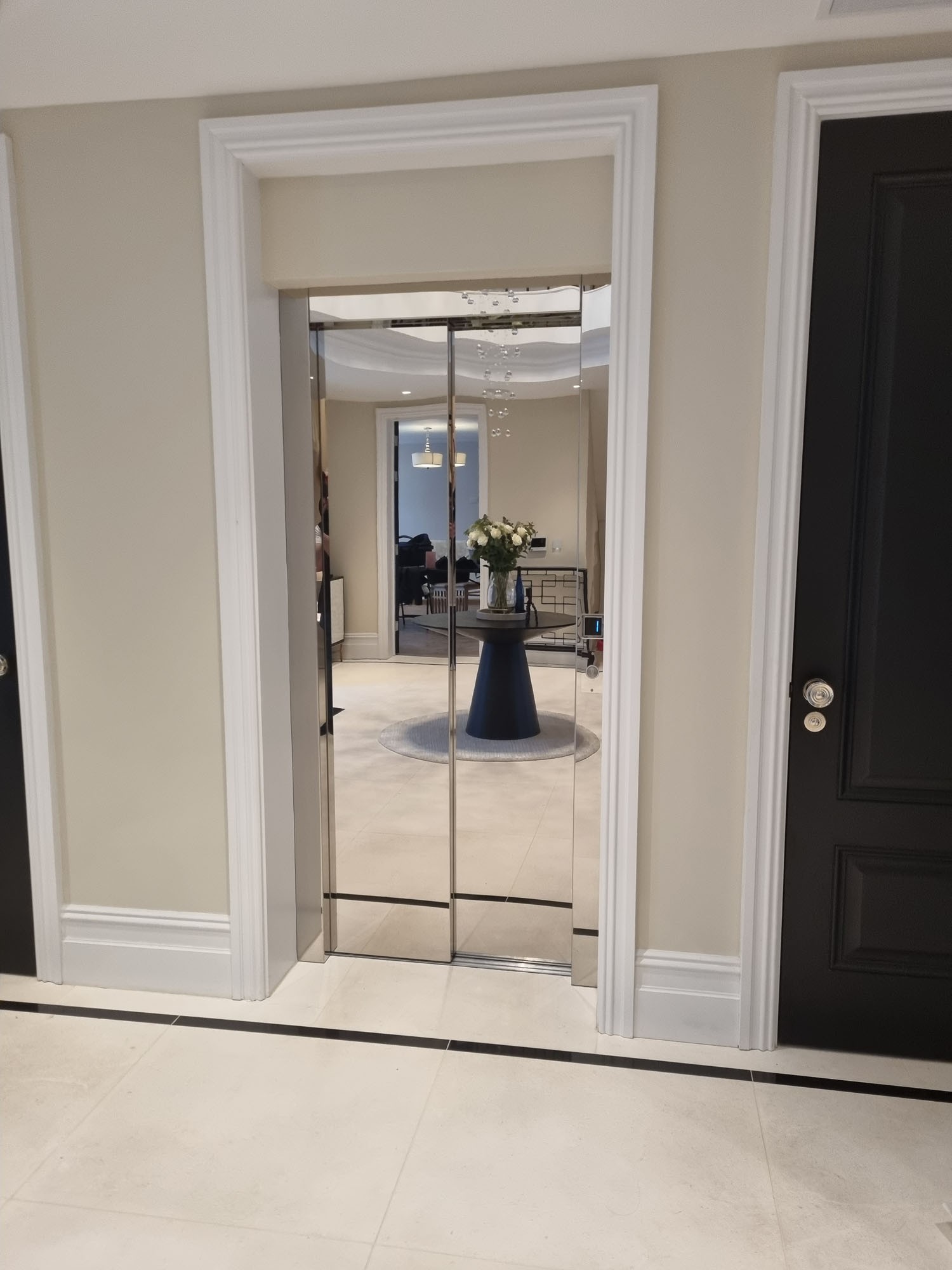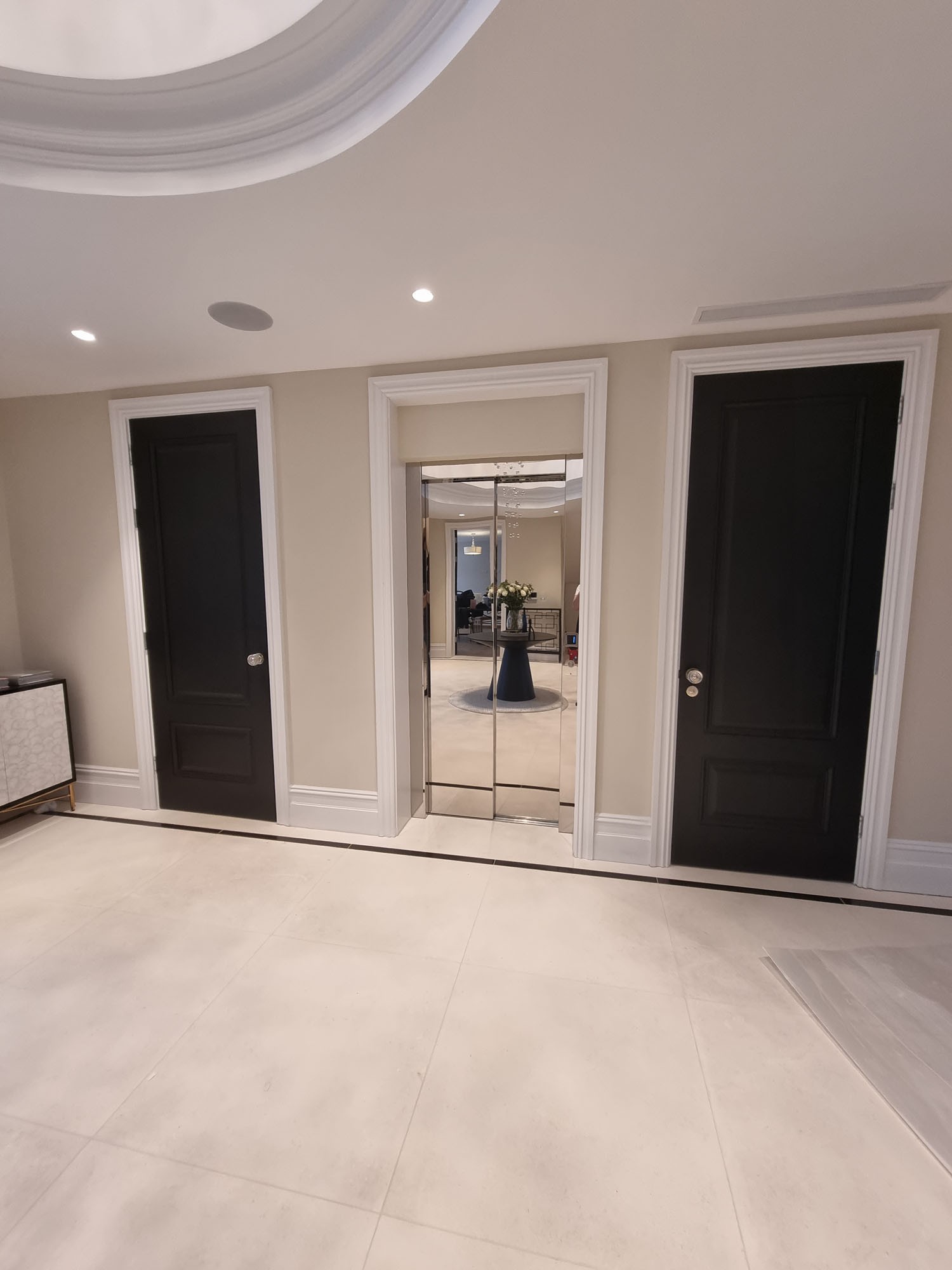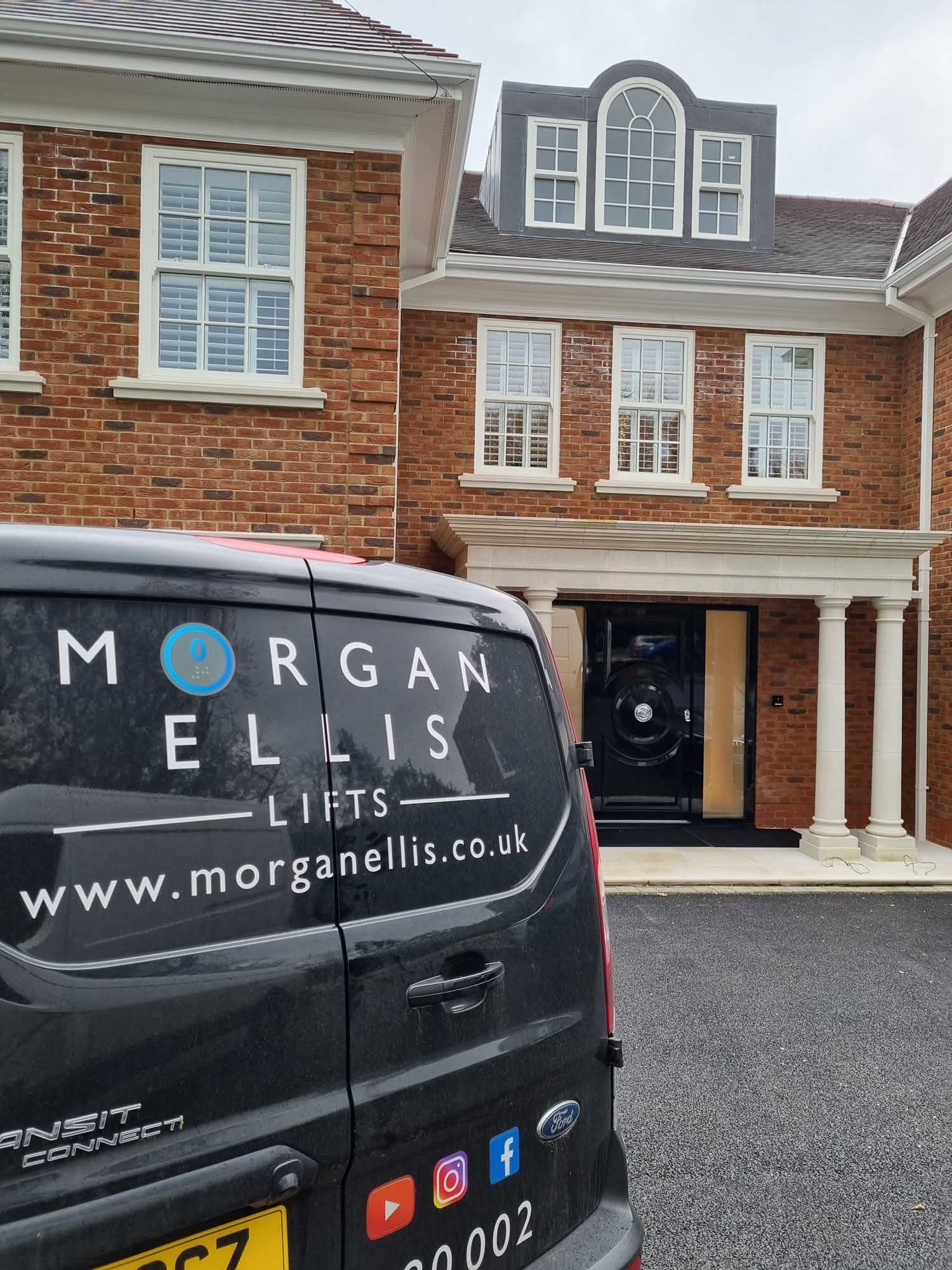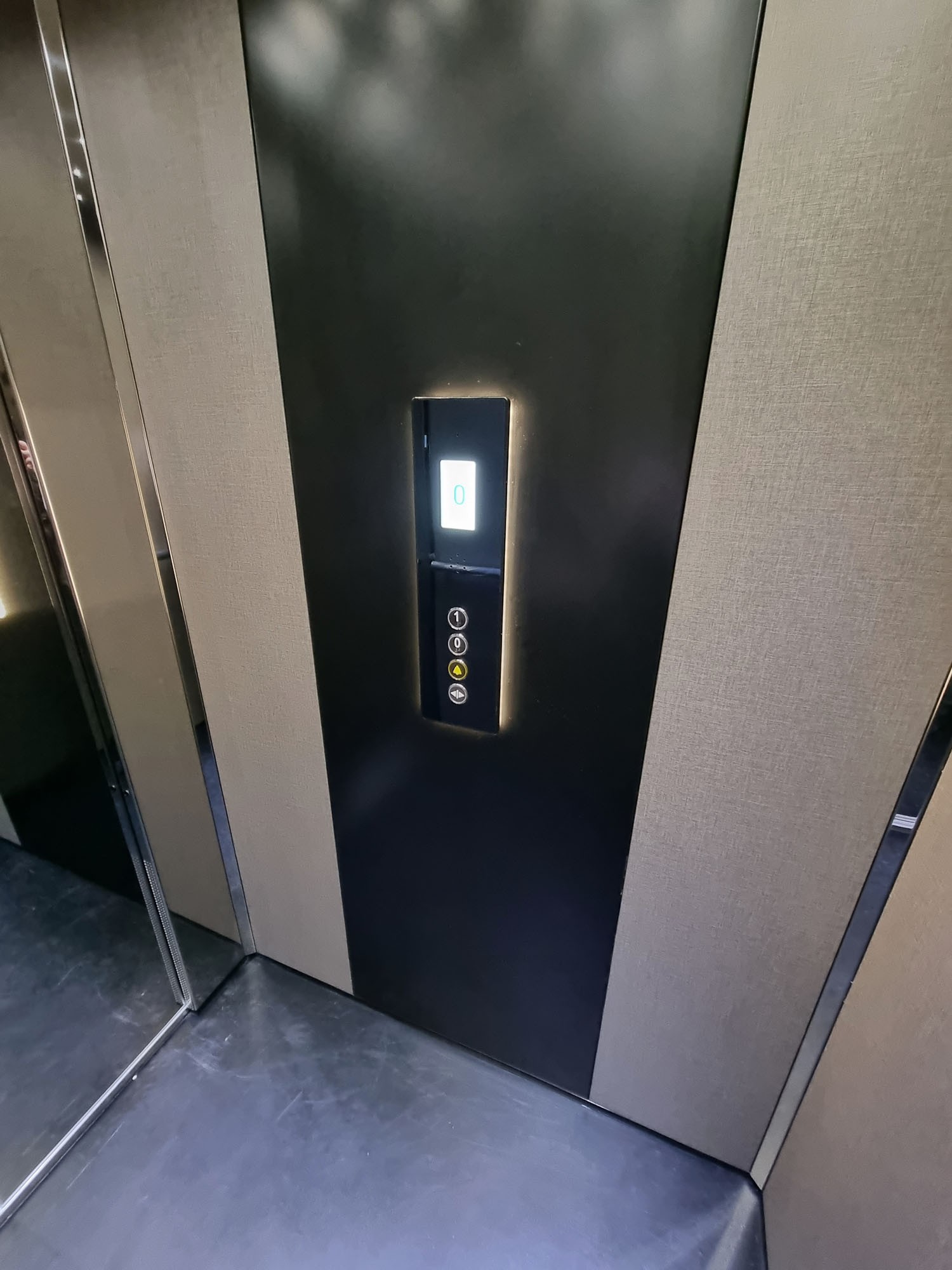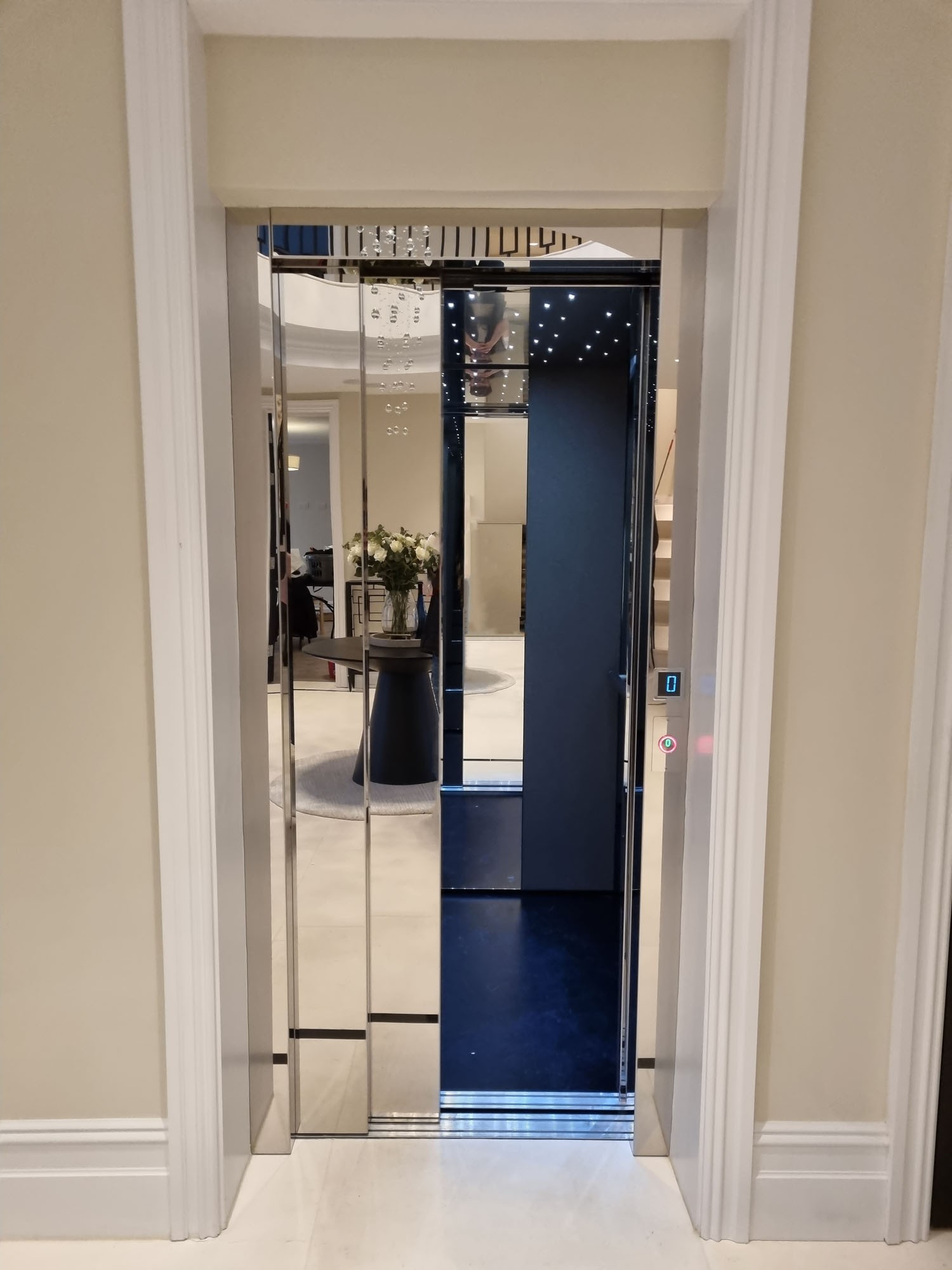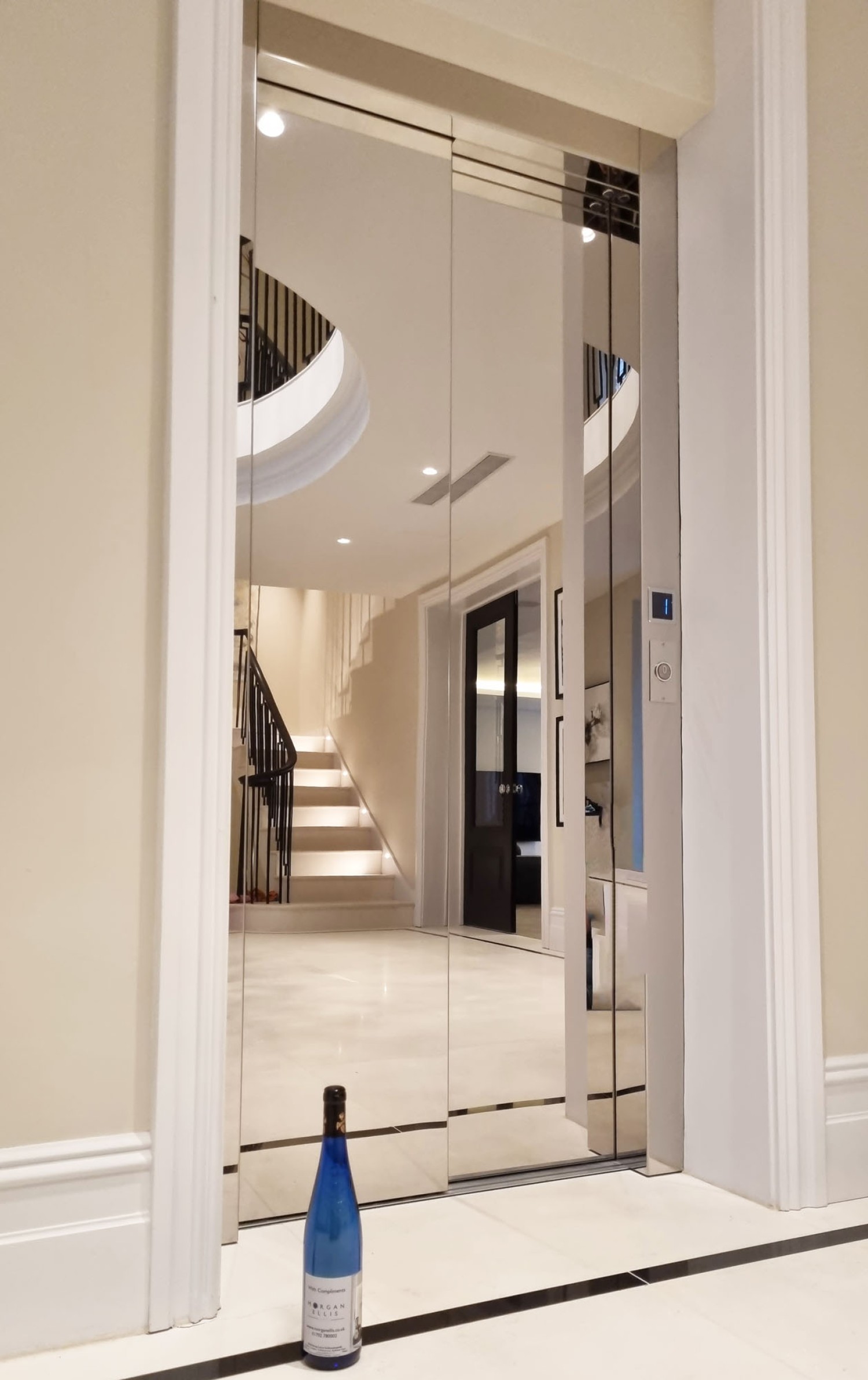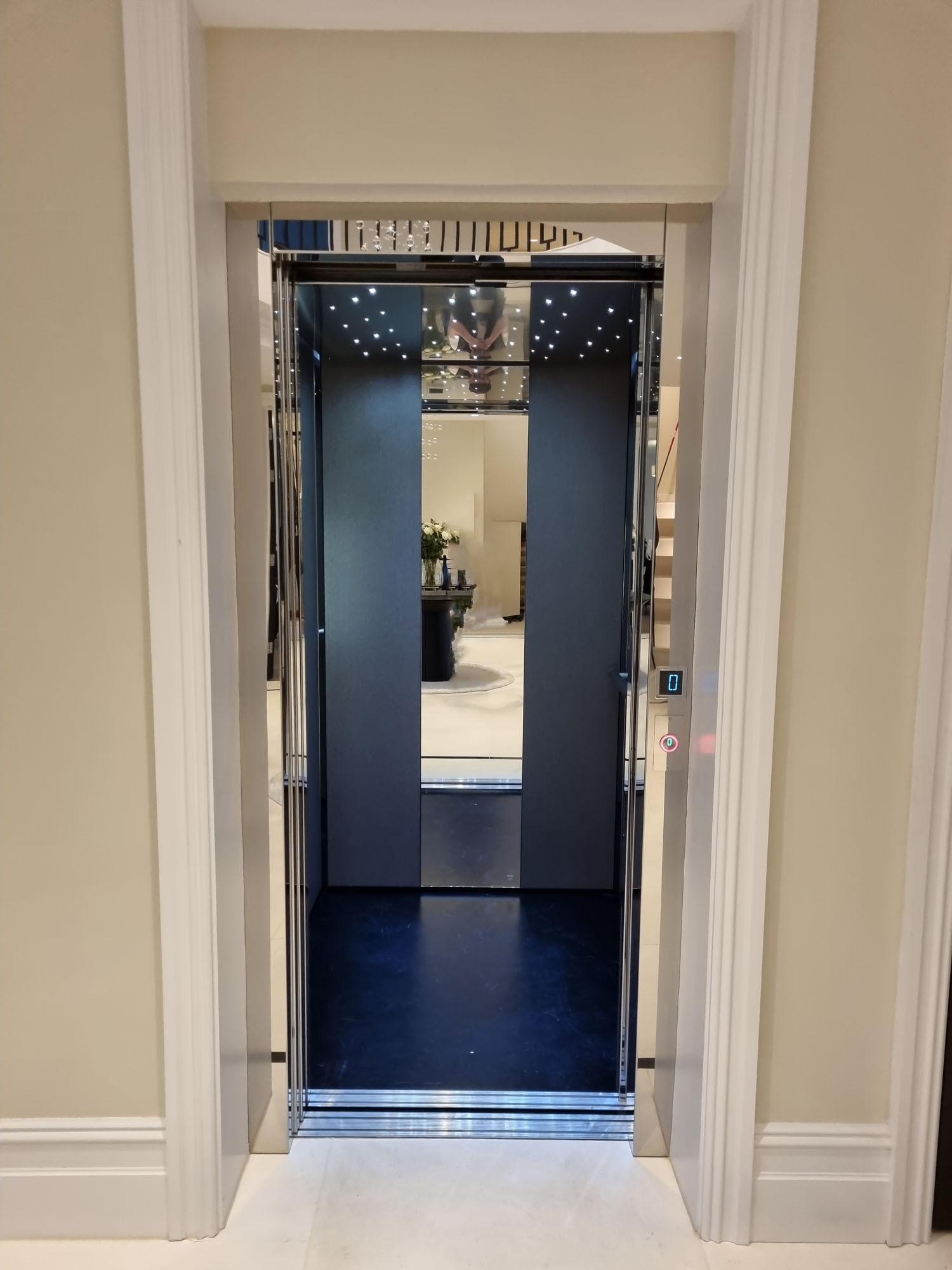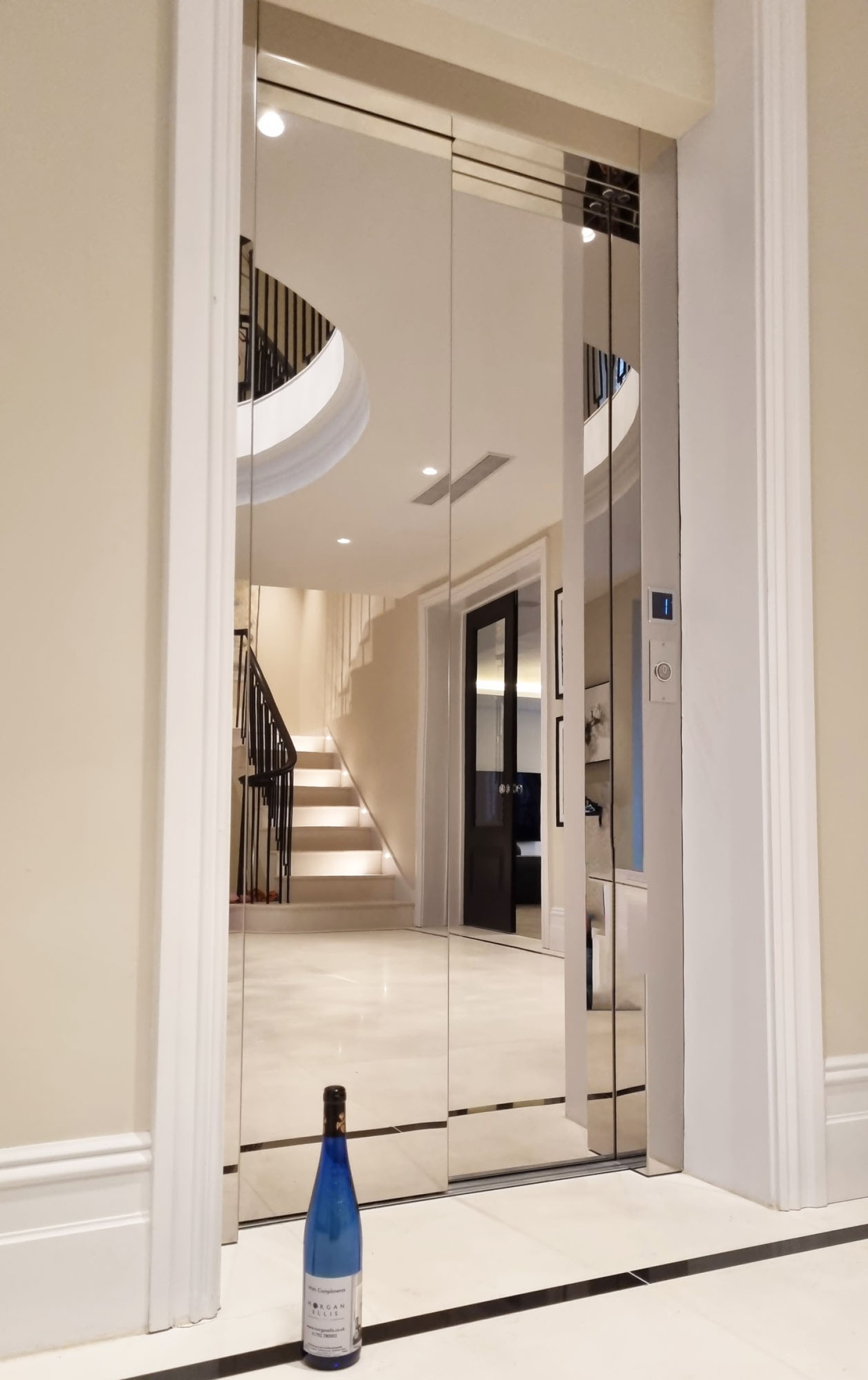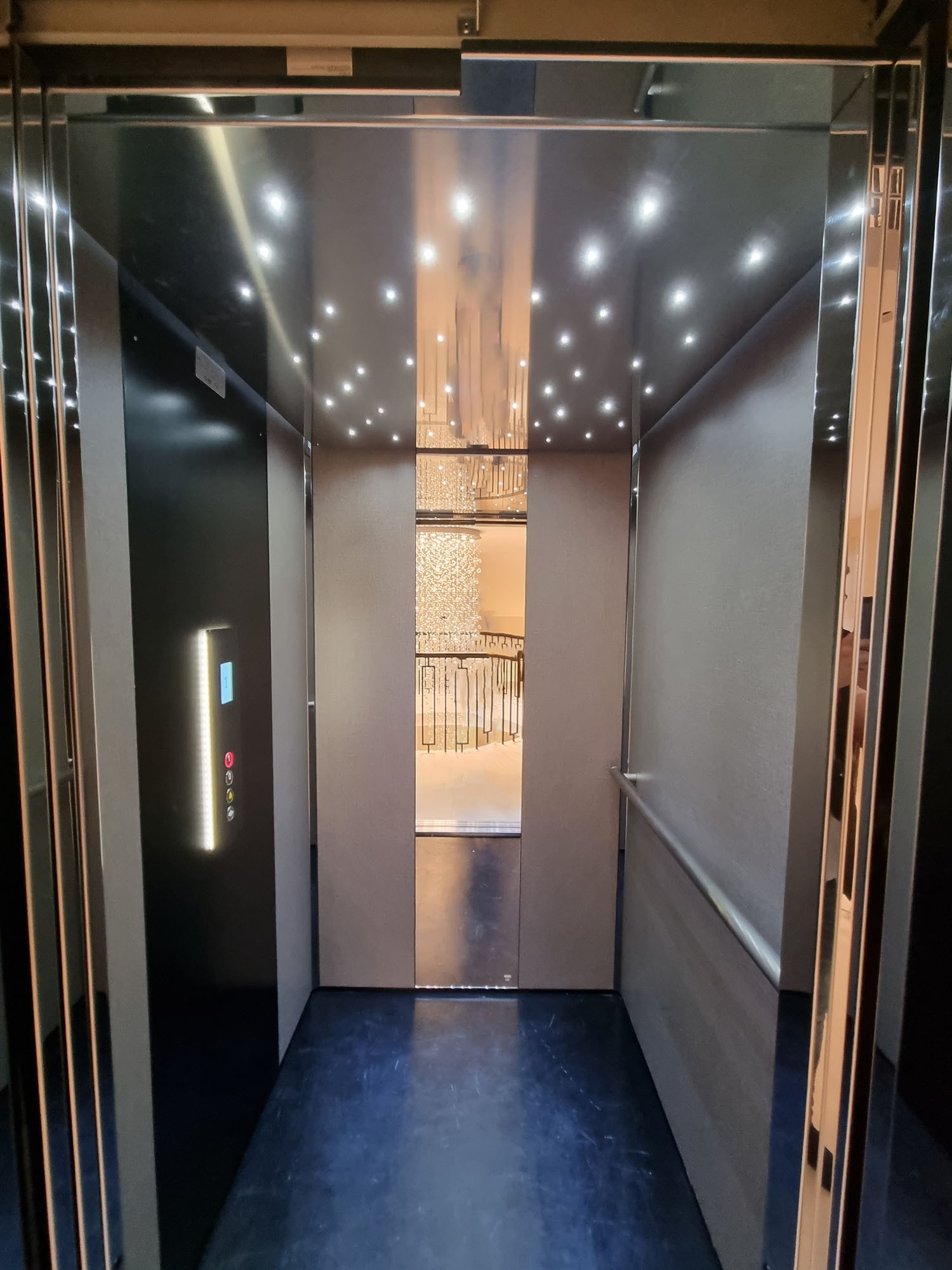 Why Choose Us
Site Preparations
Whole project management, including any building work requirements. We have a team of trusted building contractors who work to our expected high standards.
Completely Bespoke
From size and style to completely bespoke finishes and colours, you can customise our range of Morgan Ellis Home Elevators however you like.
Professional Advice
We are always happy to offer help and advice on choosing the most suitable home elevator for your project or home just get in touch with the experts here.
Request a Quote
Speak to a member of the team to arrange a FREE Quote.