When we were called to create and install a lift at Unit 1 in London, it quickly became clear that this was a job with accessibility at its heart. Our client had young children and required help caring for them from grandparents, some of whom had mobility issues. The lift would span four floors, providing access throughout the property for all family members both in residence and to those visiting.
The client was looking for a home elevator that not only provided immediate mobility aid, but that would futureproof the home. We worked closely with the client from the offset, and when discussing options, the client expressed concerns about the size of their property and the building work that would be required. As a solution, we were able to provide the PVE Pneumatic Elevator for a stylish, sleek and space-efficient solution.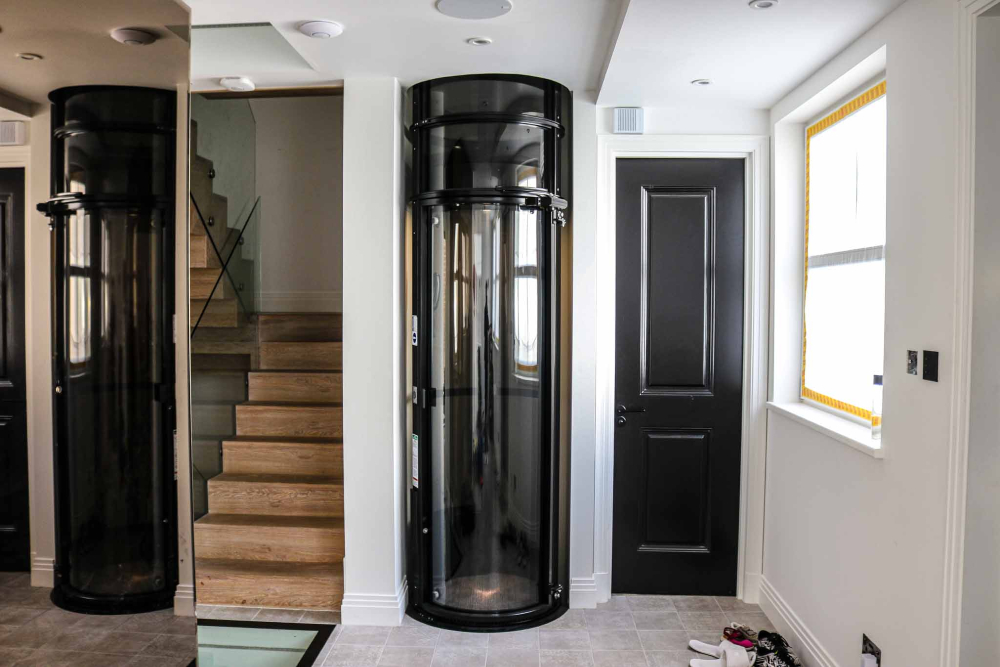 The Pneumatic Lift
As a result of our talks with the client, we determined that the PVE 30 would be the best fit for their needs and property. The PVE 30 is a pneumatic - or vacuum - elevator that not only requires minimal space but is energy efficient, quiet and safe. It doesn't require a pit or extensive headroom and with a diameter of just 750mm (800mm required), it's an ideal size for smaller properties or where only one adult will be using the lift at any one time.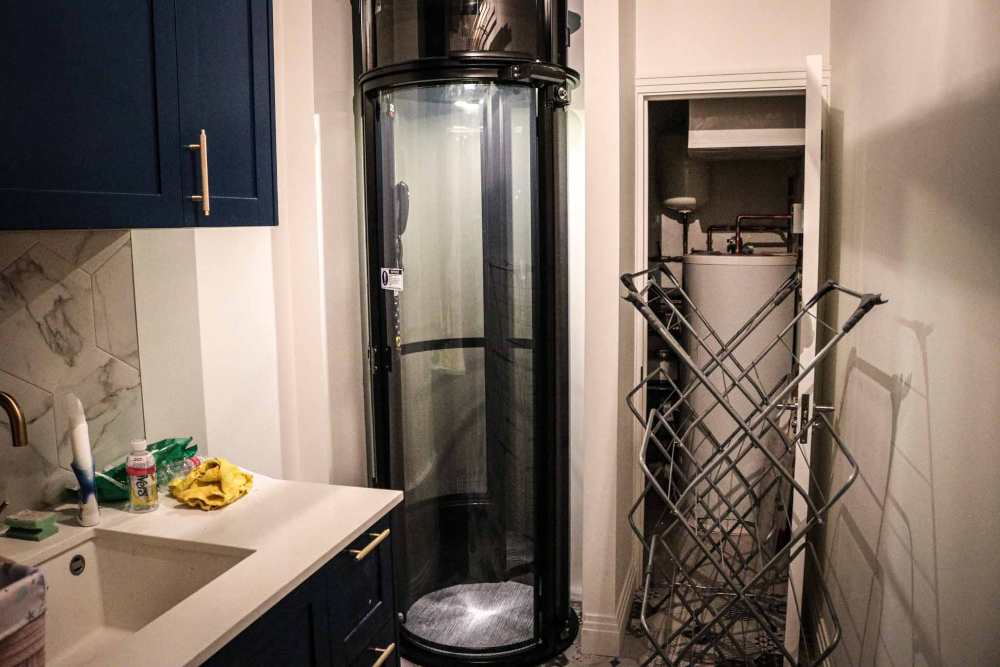 The Pneumatic Elevator is powered entirely by air, using turbines and pumps to pull air from the cylinder or gradually allow it back in to rise or lower the cabin. The intelligent motors and controller board allow the user to not only call the lift to any level, but also ensure the journey is smooth and that it levels perfectly at every floor it stops at.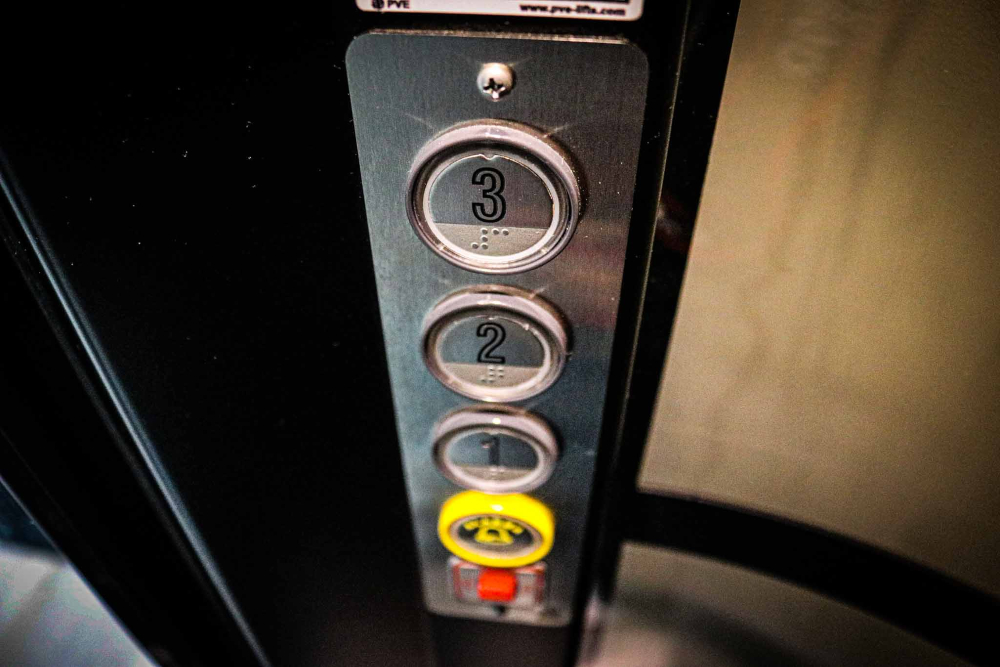 Our client required a lift that was slim enough to suit their home, provided accessibility and, most importantly, that was safe for use for both their children and grandparents. The PVE lift has extensive safety features, including mechanical brakes that prevent falls if the shaft was to lose pressure, as well as back-up batteries to gradually lower the cabin back to the bottom floor in the case of power loss, with electro-mechanical door operation to make sure that the passenger can always exit.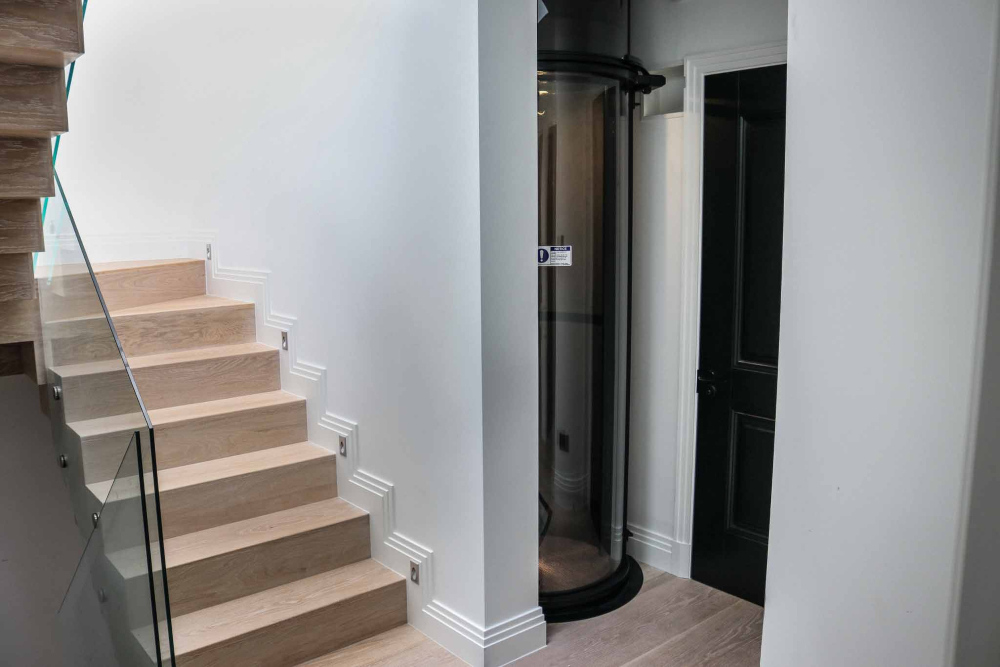 Hear From Our Client:
Our client was kind enough to answer a few questions following the installation of the lift. Hear what he has to say about his experience with Morgan Ellis below: