From 24th-27th March, the team at Morgan Ellis took to the road and headed to the incredible NEC in Birmingham for the annual Homebuilding and Renovating Show! We were thrilled to showcase the very best in home lift technology that we have to offer for another year as an exhibitor for the show. This unique and sought-after position put us right at the heart of the UK's home renovation market where we were able to speak to a huge number of people about their renovation plans and how we could help them elevate their designs to the next level.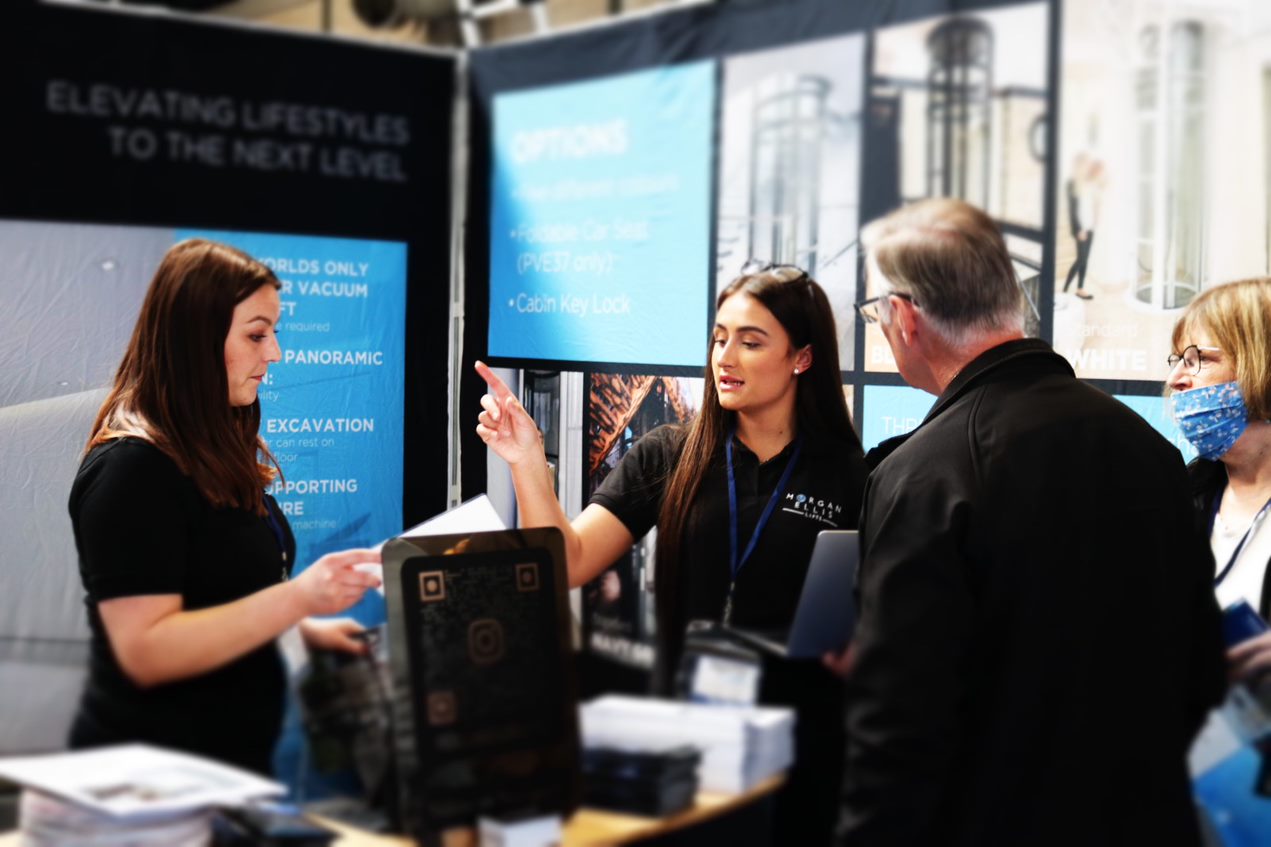 We were able to speak to a number of you not only about our home lift products and services but about your individual needs and requirements and how we could help to meet them. As passionate providers of stylish accessibility solutions, being at the heart of the hustle and bustle of such an incredible show gave us the opportunity to chat with you and provide personalised information face-to-face.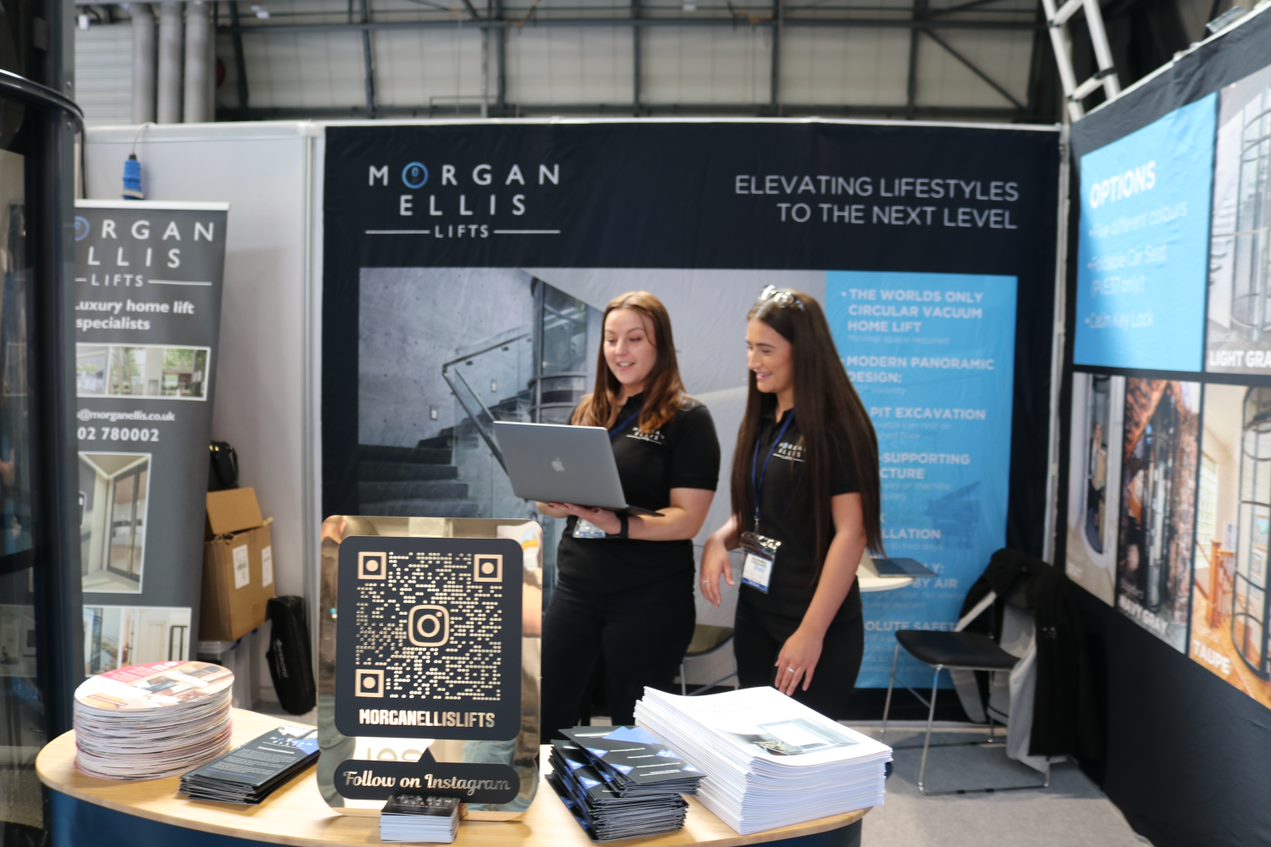 We were also thrilled to showcase our incredible PVE Vacuum lift, giving visitors the opportunity to see the lift in action for themselves. The PVE vacuum elevator is a glass cylindrical lift that offers 360-degree panoramic views, quick installation and eco-friendly use. Powered by air and with minimal space required, this lift is ideal for anyone seeking a space-conscious, economical and stylish lift for their home.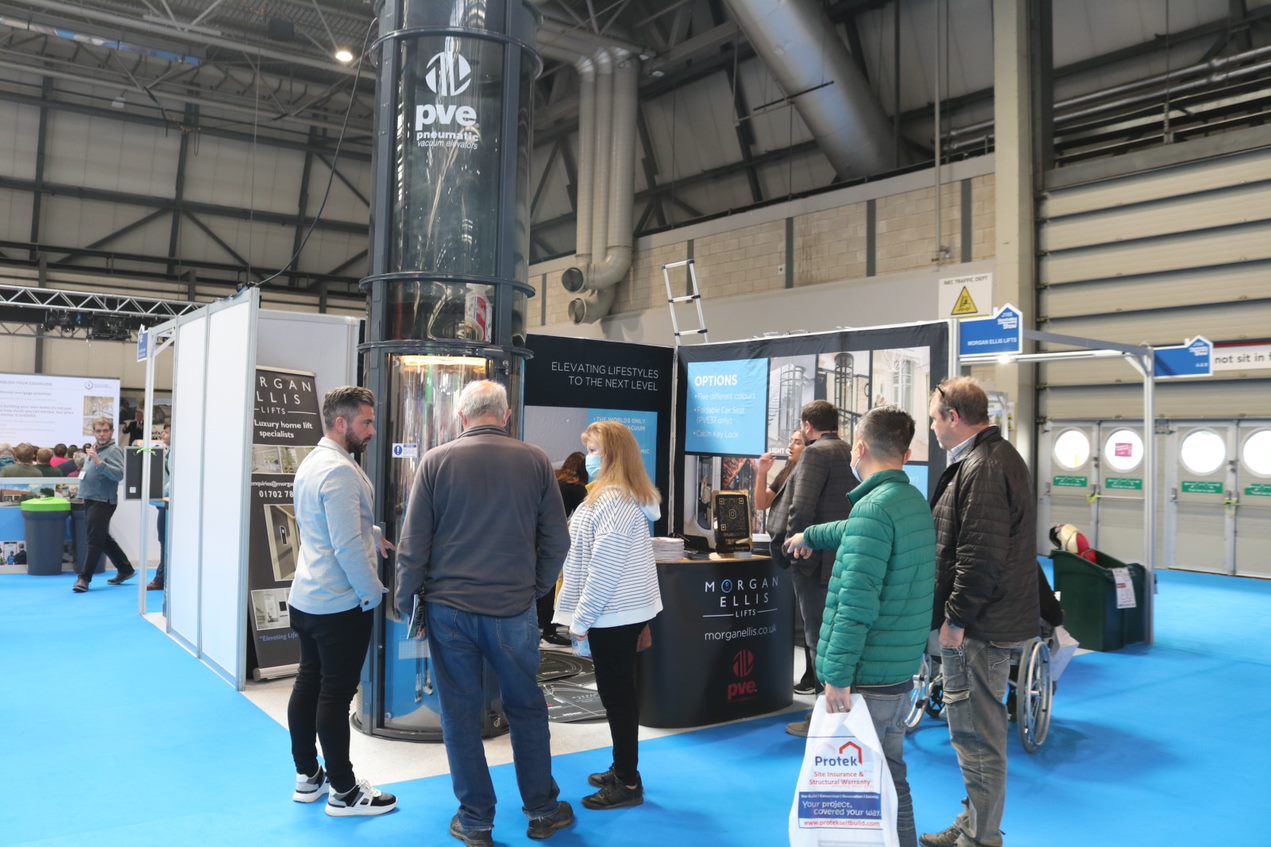 The Homebuilding and Renovating Show 2022 is the go-to exhibition designed to give self-builders and renovators direct access to a huge number of businesses with services related to building and renovating properties. We were among 1000s of new and innovative products, each designed to improve homes and new builds across the country.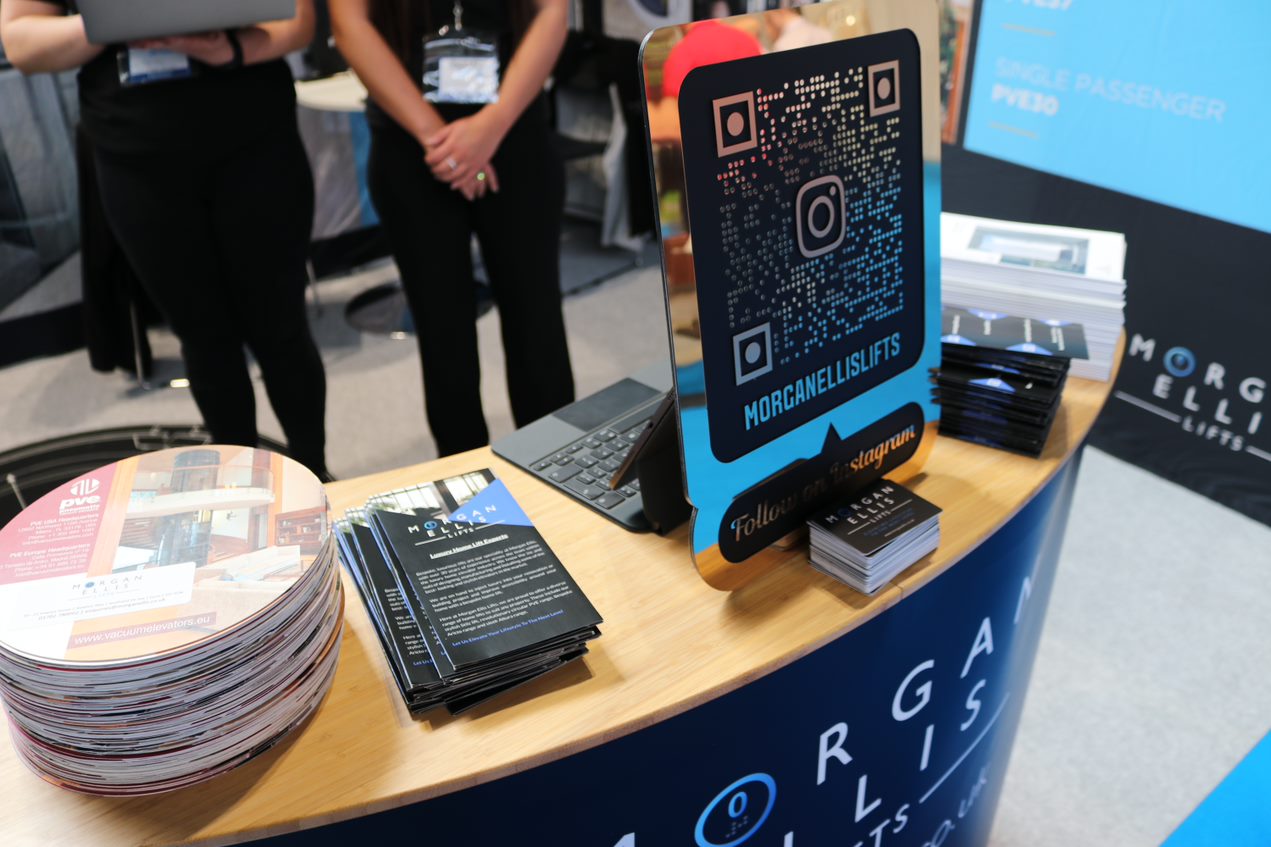 Visitors also had the chance to listen to free seminars and masterclasses, as well as see practical demonstrations of products at work, including our very own lift.
If you want to find out more about the Homebuilding & Renovating Show and want to keep an eye on the next time we're heading there, take a look at the show's website. You can also keep an eye on our blog and Meet The Team page for updates on all of the shows we're planning to visit as well as updates on how our brand new showroom is going!