Over the past few months, we've been working incredibly hard to get our brand new showroom at the Sky House Design Centre ready and raring to go. After weeks of perfecting every detail, we're ready to open our doors and welcome you into the brand new, state-of-the-art Morgan Ellis showroom!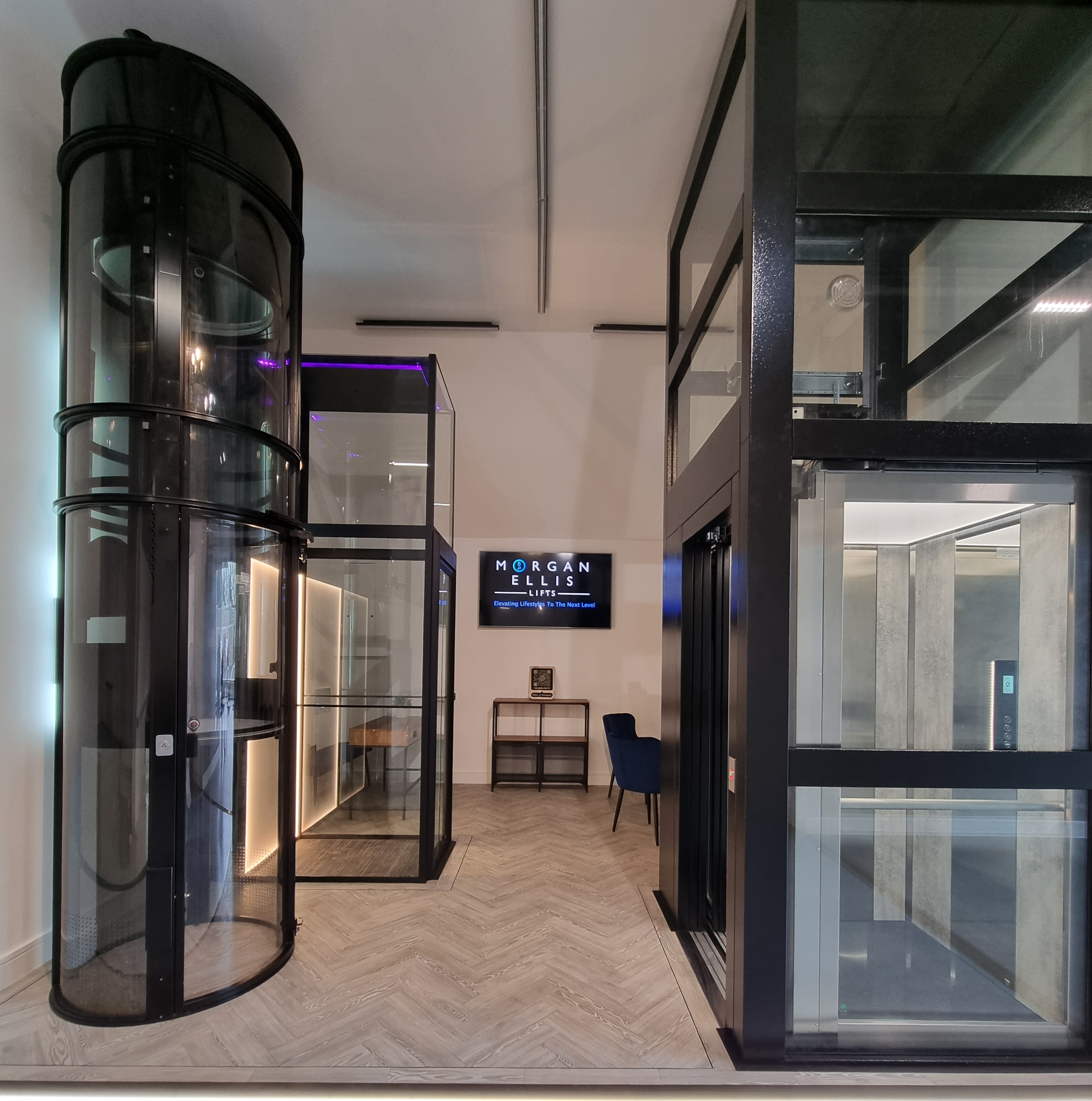 Our stunning new showroom is bigger and better than ever, providing the best way to experience first-hand the quality, expertise, and style on offer here at Morgan Ellis Lifts. The only one of its kind in the UK, we are thrilled to showcase the incredible PVE Vacuum lift, the bespoke Altura lift and the luxurious Aritco lifts all in the same place, offering a simple and efficient way to see all three in action.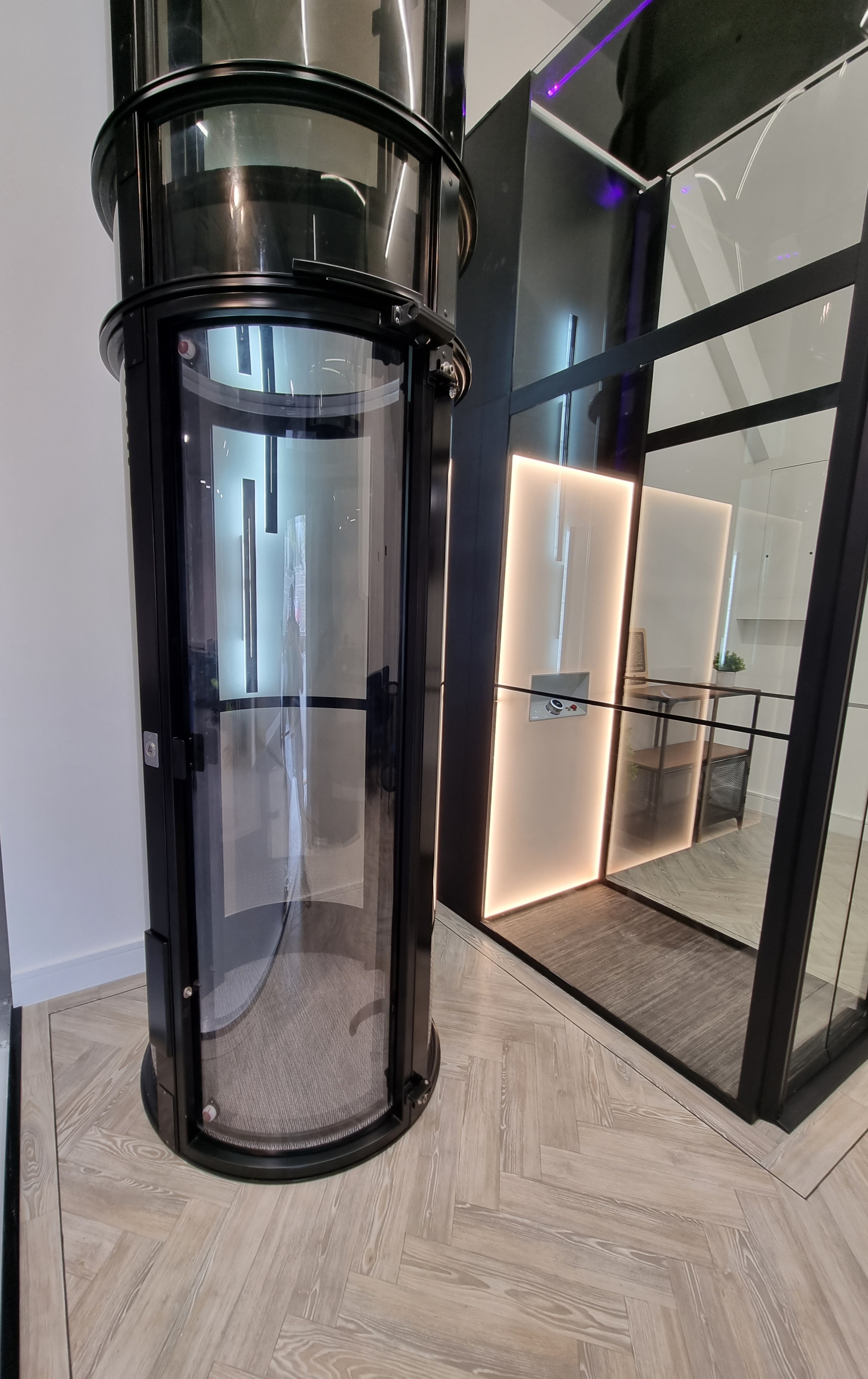 See The PVE Vaccum Lift
If you visited our showroom previously, don't worry! The unbeatable PVE vacuum lift is still very much on display in our new and improved showroom. If you're new to our range, why not pay us a visit? The PVE Vacuum elevator is set up and ready to be used, to truly showcase it's innovative design, unique travel style and leading air-powered technology. The 360-degree panoramic views and seamless ride quality lend themselves to a luxurious lift that holds its own in any home or property, and are a must-see in person. Whether you're considering this lift already or are looking for inspiration, a trip to see the amazing PVE vacuum lift in action is a must.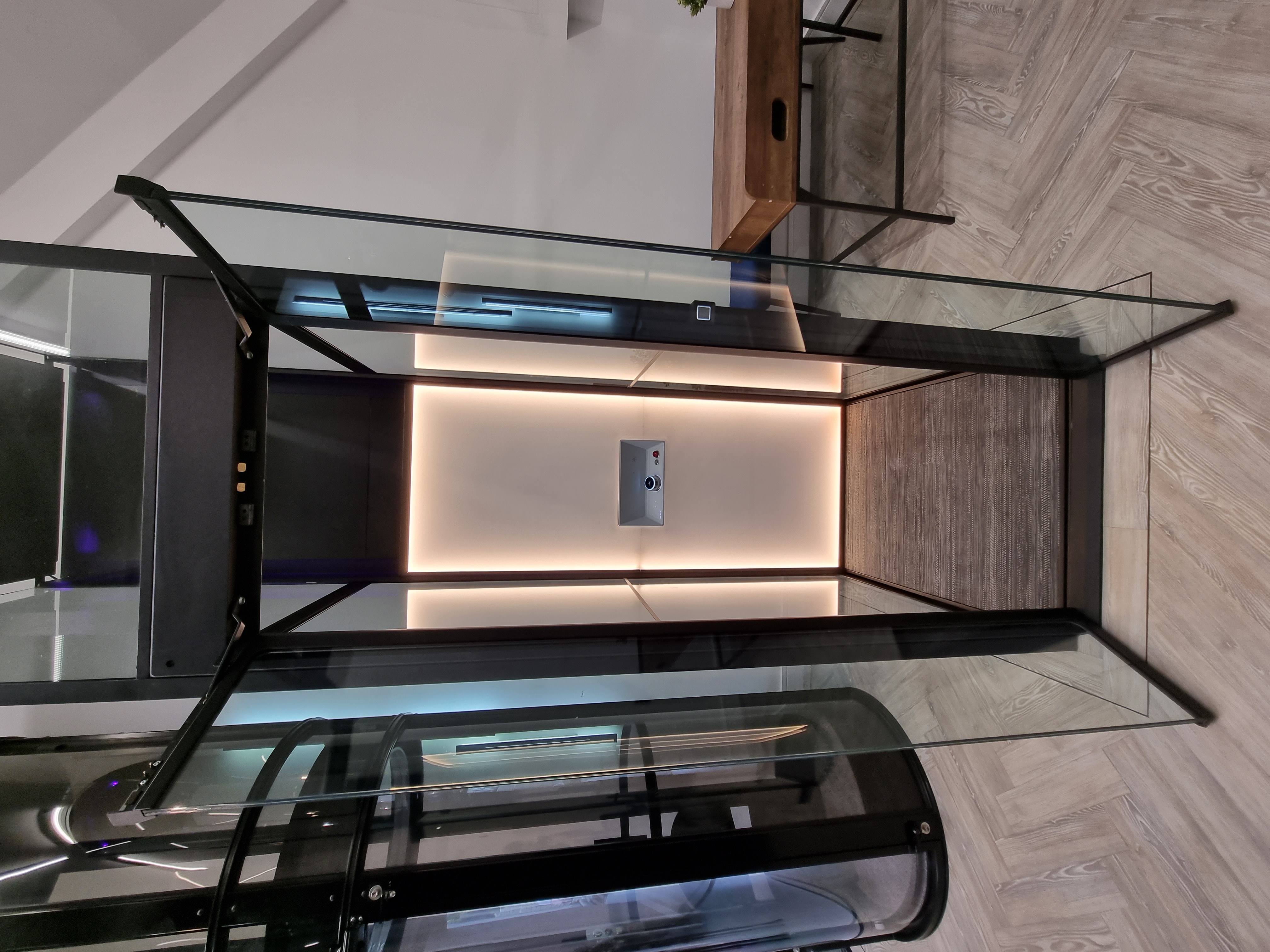 See The Aritco Home Lift
The Aritco Home Lift on display at our showroom gives you the perfect insight into just how luxurious the Aritco range can truly be. Despite its innate style and abundance of smart technology and control systems, the Aritco range offers A-rated energy efficiency and ease of use for all passengers. With minimal running costs and a simple-to-use operating system, the Aritco Home Lift is ideal for any household seeking a reliable yet luxurious accessibility solution. Come and see this incredible lift in action at our showroom, where we can discuss the different design options, configurations and more to find the perfect fit for your home.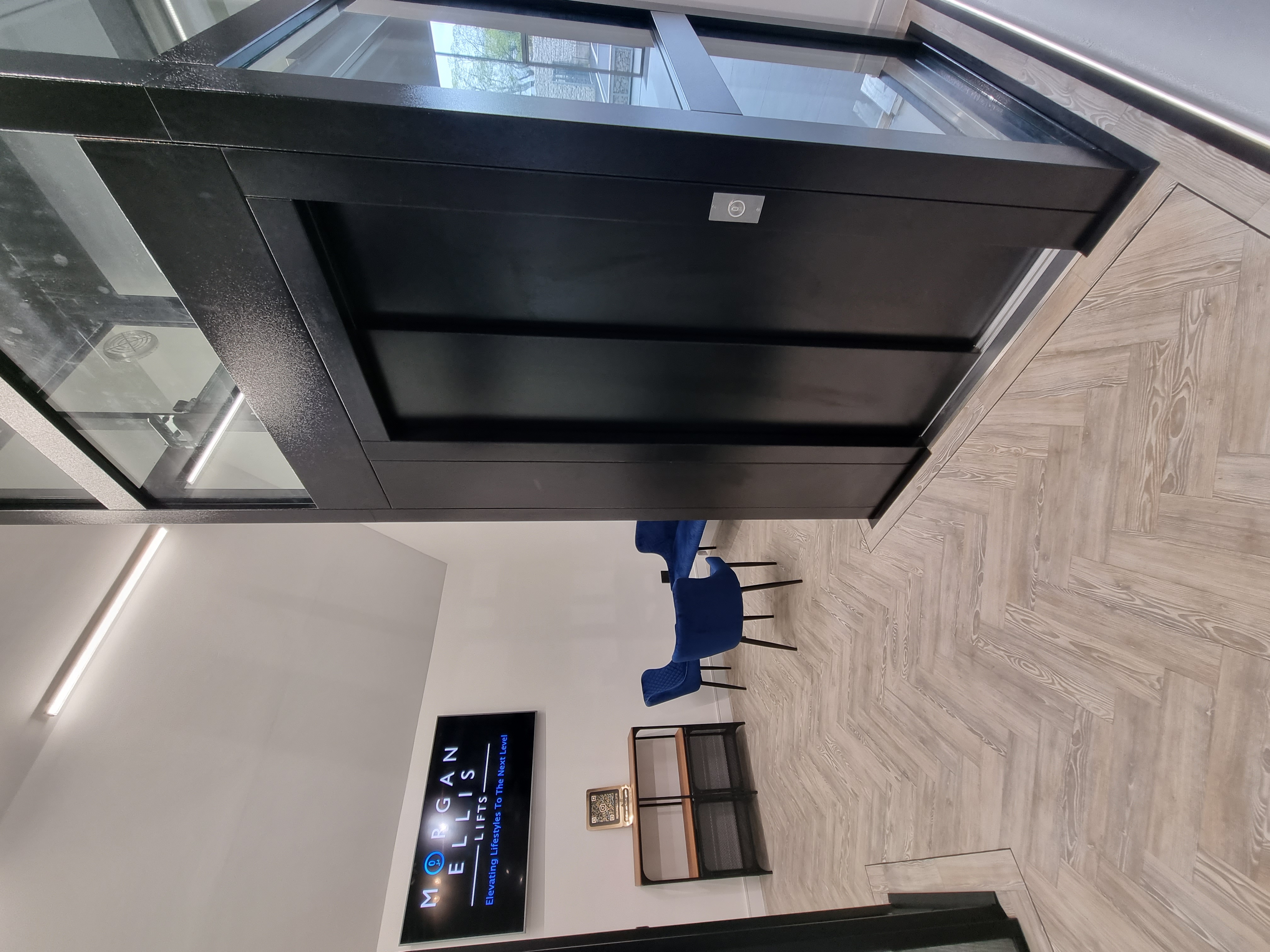 See The Altura Platinum
For the epitome of originality, the Altura Platinum is our most customisable model yet. The stunning configuration we have on display at our showroom is just one of the plentiful designs you can put together, with a wide range of colours, finishes and options available across the number of panels, the flooring, the shaft, cabin and more. This is the lift for anyone seeking a specific design to suit their home perfectly. Pay our showroom a visit to experience the smooth ride quality, backlit control panel and easy-to-use controls for yourself.

Our showroom is situated in Amersham, just a short drive away from London. Easily accessible by car from the M4 and M25, by bus (1 bus) or a short walk from Amersham train station, our showroom at the Sky House Design Centre is conveniently located for easy access.
For more information about our showroom or any of the lifts listed above, get in touch with our team, or pay a visit to our brand new showroom and see it all for yourself.