Pneumatic elevators, or vacuum lifts, are some of the most luxurious-looking, easy-to-install and smooth-running elevators on the market today. From futureproofing your home to installing a lift for current accessibility purposes, or even to add that luxurious touch to any ongoing renovation or building project, a vacuum lift is a quiet, eco-friendly and self-supporting system that consumes minimal energy as it carries you from floor to floor. The question is, how does it work? Find out more, below.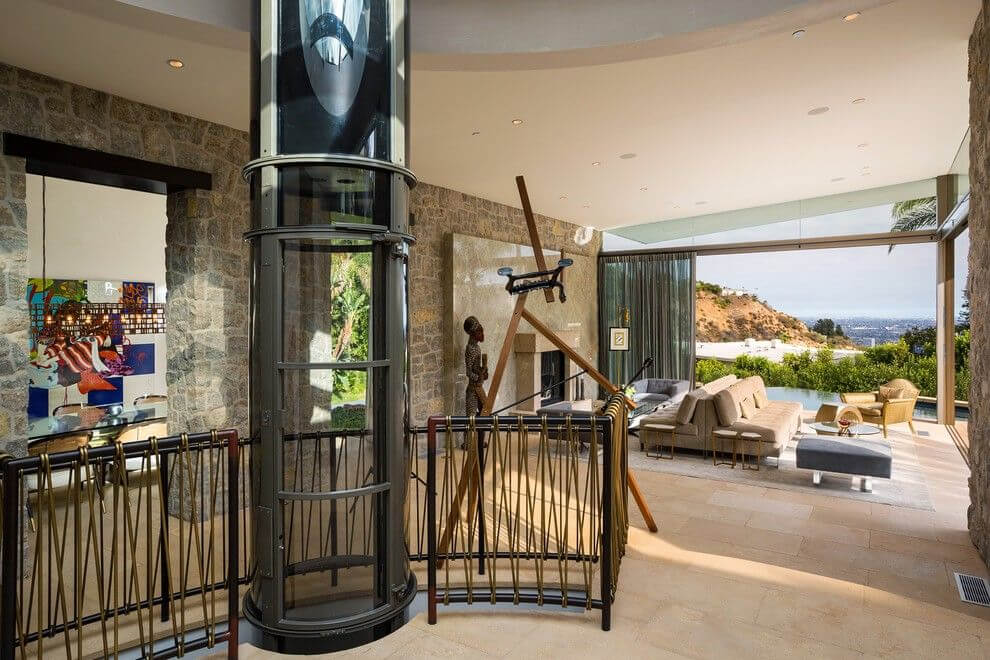 First, What Is A Vacuum Elevator?
A vacuum home lift, in layman's terms, is a residential elevator that is powered using air pressure. PVE's pneumatic elevators are designed to harness this pressure to control the ascension and descent of the cabin within the elevator's shaft. Pneumatic power makes it possible to operate a lift with minimal energy consumption, making these lifts some of the most eco-friendly around.
The PVE vacuum home lift features a self-supporting outer polycarbonate tube, in which a fully panoramic circular cabin can travel up or down using carefully-controlled pressure to drive it to the floor it has been called to. Our range of PVE elevators come in three different sizes, all three of which can travel up to 5 floors (15m total rise) within any given property. There's no need for built-in elevator shafts or messy installation, making this one of the most efficient and convenient luxury home lifts available today.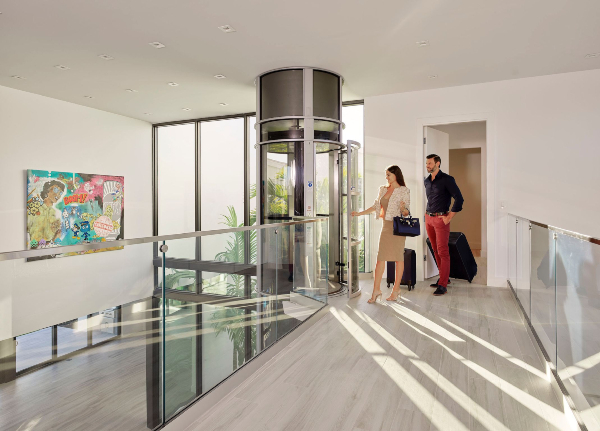 So, How Does A Vacuum Elevator Work?
As we've already mentioned, vacuum elevators are powered by air - but just how does this all work? Air is pulled from the tube using turbines at the top of the shaft, which goes on to create a vacuum that pulls the elevator car up. The movement is practically frictionless both during ascension and during descent when the air pressure is slowly released through a pumped valve to lower the cabin to the desired floor.
The control between floors remains the same as with any traction or hydraulic lift, with intelligent speed control and perfect levelling at each floor. At each stop along the elevator's path, the valves and turbines work together to equalise the pressure and therefore the car, allowing it to come to a smooth stop and for the door to be opened to exit the cabin.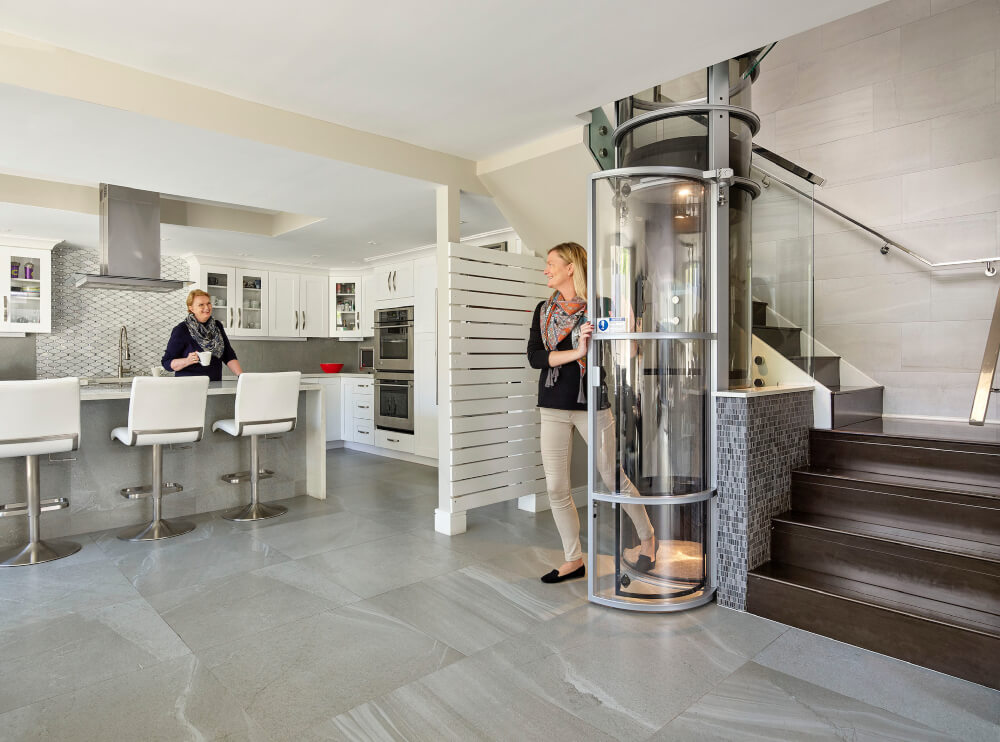 Are Vacuum Elevators Safe?
One of the most important things not only to PVE, but to us, is your safety, which is why all pneumatic elevators are fitted with the best safety features and undergo extensive testing before installation. All of the vacuum elevators we provide meet all EU standards and legal requirements and are CE marked for extra peace of mind, helping us to ensure you are safe at all times.
In terms of safety features, the PVE vacuum lift features PVE car locks, which anchor the cabin at each floor and require it to rise a few inches in order to unlock, before it can continue on its descent. In the rare event of vacuum loss, each elevator also has mechanical brakes that are activated within seconds, which lock the cabin onto the columns to prevent further falling. In the event of a power failure, whether you were moving up or down, the cabin will always be lowered to the ground floor using a back up battery, where you can exit through the lift's mechanically operated doors.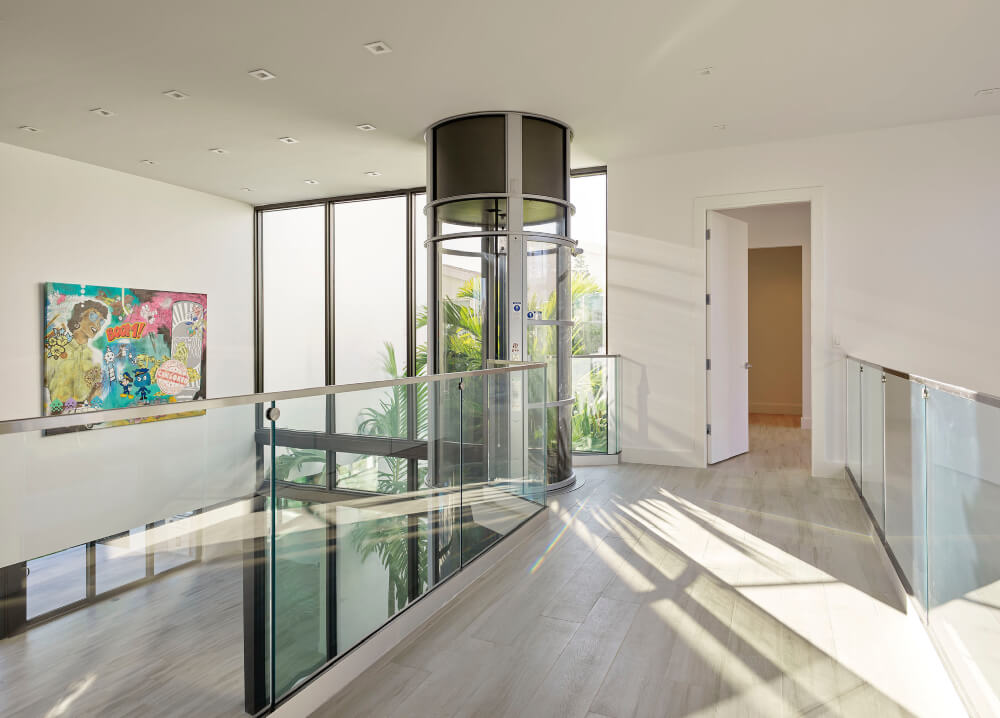 Should I Choose A Vacuum Residential Lift For My Home Or Project?
The PVE Pneumatic Lift is a valuable addition to any household regardless of whether you're looking to add something special to a building project or implement an accessible way to travel between floors for you or for other family members. The PVE Vacuum Lift is one of our most luxurious lifts, with a sleek and modern look that offers 360-degree panoramic views thanks to the polycarbonate exterior. There are three different sizes of PVE vacuum elevator to suit different needs, including:
PVE30 - A single-passenger lift that is 750mm in diameter
PVE37 - A two-passenger lift that is 933mm in diameter
PVE52 - A three-person or wheelchair-accessible lift that is 1316mm in diameter
If you have any more questions about the PVE vacuum lift or want to know if it could be installed in your home or project, get in touch with our team, today.