We've all experienced the common commercial lift that you find in offices, apartment blocks and hotels, but have you ever used one in someone's home? The answer is very likely to be no, as home lifts are relatively new to the UK market, however, their popularity is growing and for very good reason.
Thanks to new innovative designs, home lifts can be fitted into most types of existing homes or new builds, offering a practical solution for people with, or without, mobility issues, and are also creating quite the design statement. Read on and discover if a home lift might be the answer to your problems.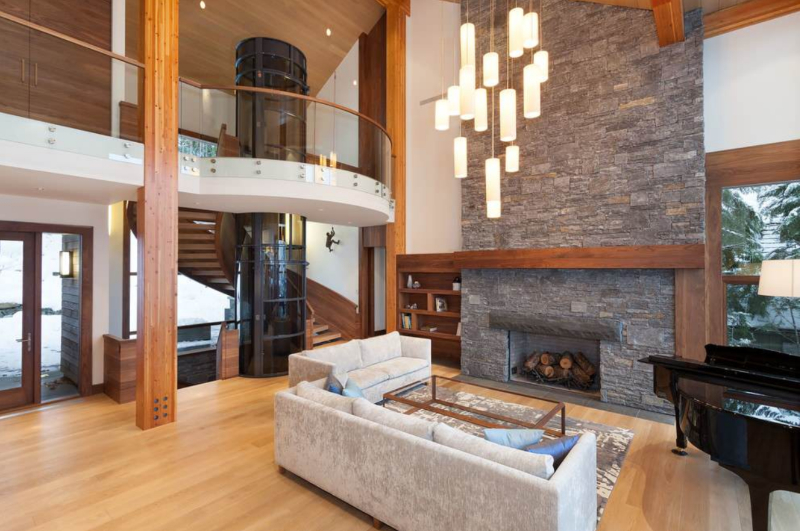 Moving on up. Spotting a gap in this growing, yet niche, industry, Jeff Shepherd and his business partner, who had both previously worked within the commercial lift sector, decided to set up their own home lift company around five years ago – and they haven't looked back. "At the beginning, it was mainly large luxurious properties that were fitting home lifts, however, we started to see a demand for more affordable lifts in smaller homes to help with accessibility and other reasons," says Jeff.
Now his company installs an array of lift designs into all types of homes, from luxurious high-end properties that have up to six floors, to homes with just two levels. "Pretty much anything is possible with these new minimal designs that are quick to install and comply with building regulations," says Jeff. "We love seeing the result at the end of the project and knowing we've either helped improve a client's mobility around their home, or simply made their dream home a reality."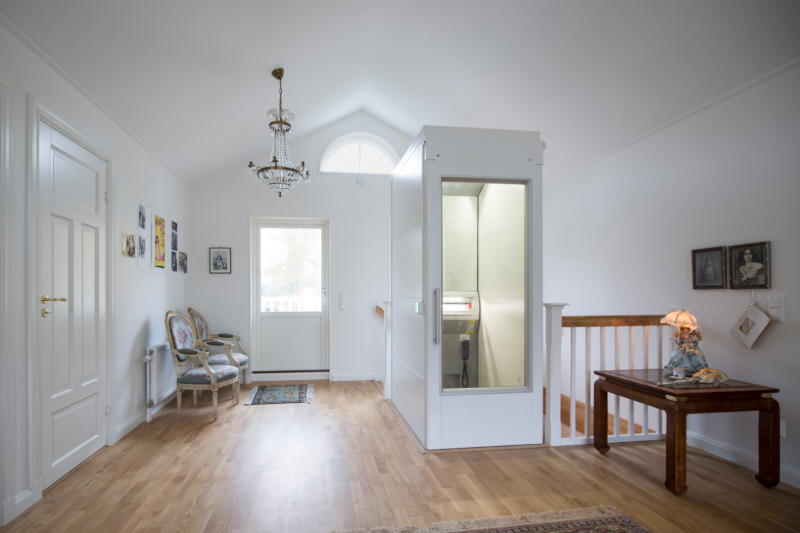 A solution for all. If you thought fitting a lift was not only beyond your budget, but also impossible to fit in your own home, you might be surprised to learn there are affordable and easy-to-install solutions, as well as luxurious ones. Starting from £12,000, the Stiltz home lift collection is the economical option for smaller properties, and it can be installed in a day with a through-floor design that sits on stilts – a hole is simply cut through the ceiling and the stilts are fitted between the two floors.
Then there's the Aritco mid-range lift collection (pictured) that starts at around £14,000, requires a lift shaft and can travel up to six floors. The ultimate design, however, is the Pneumatic Vacuum home lift collection that can also rise to six floors high and offers a minimal cabin design that doesn't require the space of a traditional hotel-style elevator.
Intrigued? Read on to discover three reasons why fitting a home lift could be right for you.
1. Future-Proof Your Home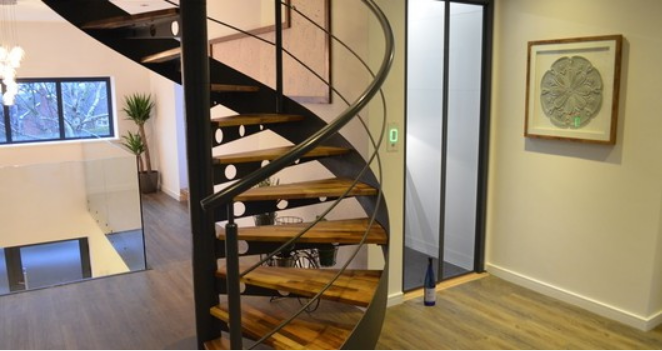 No one knows what's around the corner, but we can be prepared as much as possible. For those of us who are lucky enough to design, build or renovate our dream homes, it goes without saying that the idea of being able to live in it forever is the goal. However, mobility issues in later life can mean that a home with stairs can become impractical. So, imagine how useful it would be to include a home lift at the design stage to future-proof your property for all eventualities?
In Cheltenham, the homeowner of this ultra-modern three-storey new-build wanted a sleek yet easy-to-use home lift for his parents who came to visit, so that they didn't have to feel trepidation when using the contemporary spiral staircase. Morgan Ellis fitted an Aritco 4000 lift with double-hinged automatic glass doors to save on space and make the lift incredibly easy to use.
2. Add Wow Factor and Increase Saleability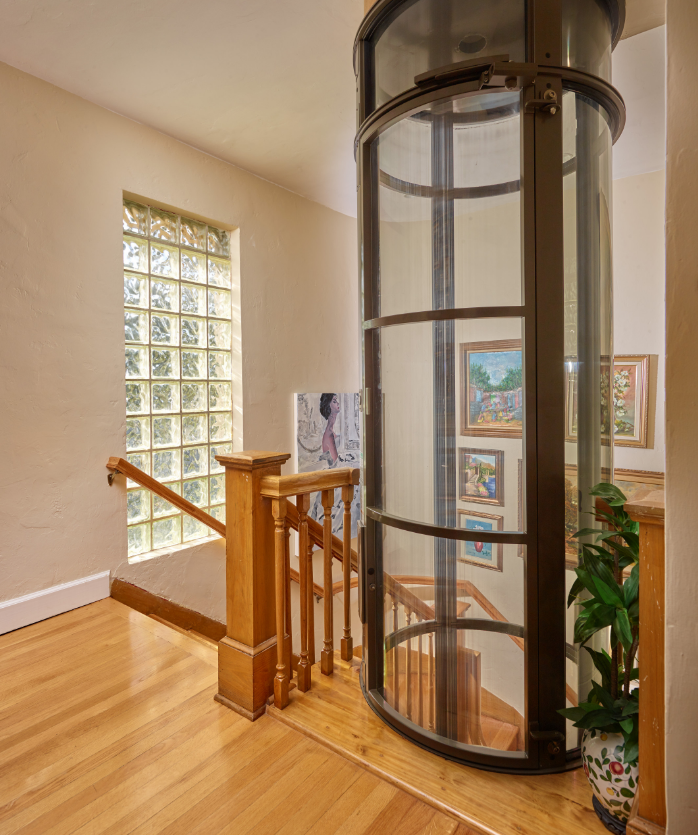 Traditional cabin-style home lifts, similar to hotel designs, are often concealed behind sliding doors, and don't necessarily make the biggest style statement. However, a home lift is a luxurious addition in itself and therefore should be celebrated as such.
Take this extraordinary Pneumatic Vacuum home lift with its unique circular design and capsule-style aesthetic perfect for adding wow factor to any home. "We're noticing a demand from developers to add these contemporary lifts to their new-builds as they can see the potential that these luxurious additions have for increasing the saleability of exclusive properties," says Jeff.
3. Improve Your Lifestyle
As well as offering easy access for disabled users, home lifts can make life a little easier for everyone, providing a practical and safe way of manoeuvring heavy or awkward items around your home, not to mention buggies and small children. "We had a client who wanted to install a home lift to help them ferry their heavy suitcases downstairs for their weekly trips," says Jeff.
In this extensive renovation project in Chigwell, the homeowners needed a lift to travel from the basement to the second floor, making it easier and quicker to move around their home.