In March, the team here at Morgan Ellis revealed that our brand new showroom was in the works and would soon be ready for visitors. Today, we can proudly announce that it is officially open for visitors!
Situated in the Sky House Design Centre in Beaconsfield, the showroom is home to the PVE Pneumatic Vacuum Elevator, one of our most luxurious home lifts yet. We want to showcase the vacuum elevator to all of our customers and clients, providing you with the perfect opportunity to see the lift in action before you place an order.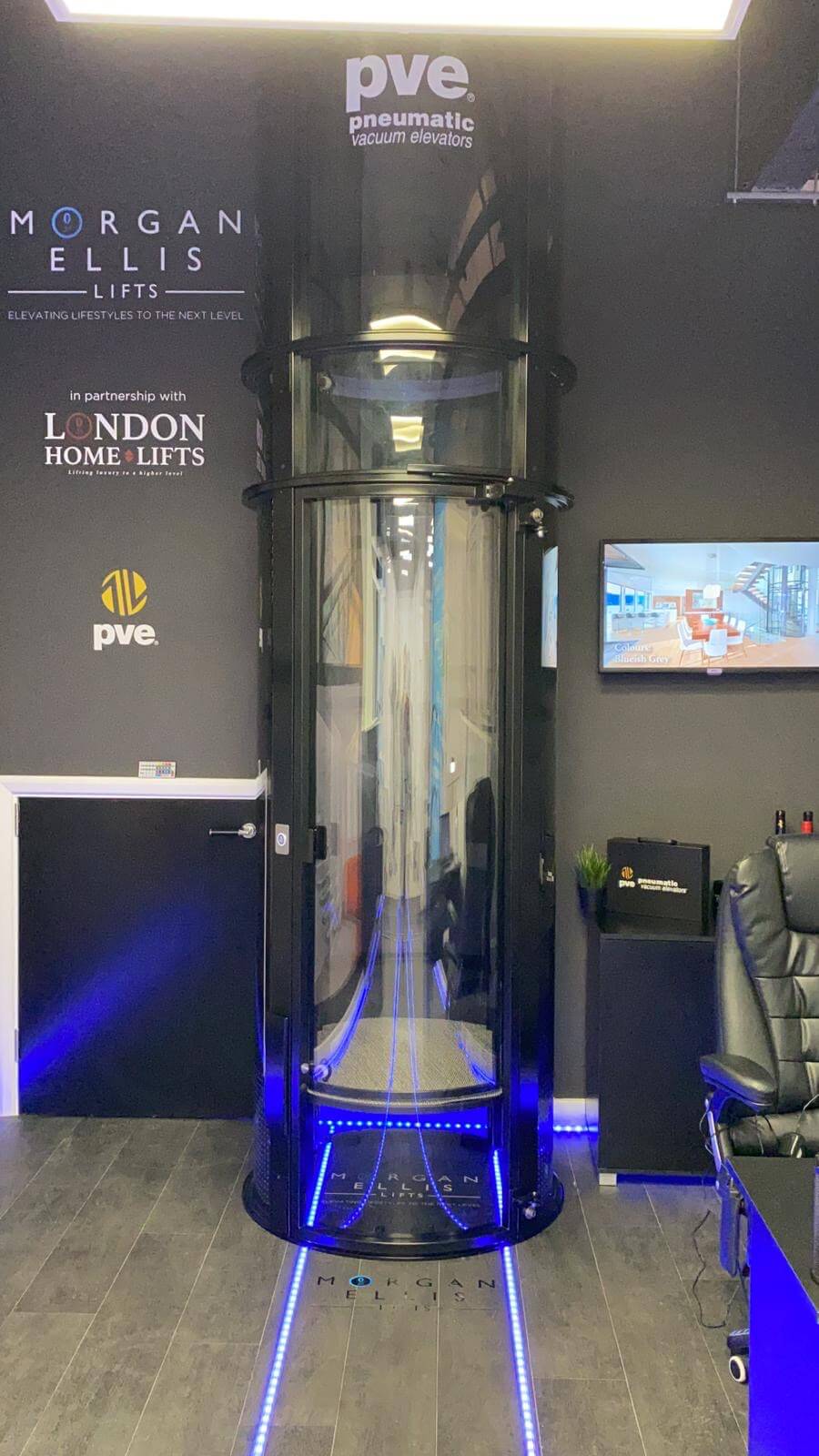 Our experts will be on hand at the showroom to answer any questions that you may have about the Pneumatic elevator or how you can order your own, including advice on measurements, booking a site survey and how the pneumatic vacuum elevator can work for you and your home.
The PVE pneumatic vacuum lift is our most compact, yet luxurious lifts yet. Powered entirely by air, it offers a smooth ride between floors, minimal energy consumption and a unique but practical focal point for your home. With a circular, clear polycarbonate shaft and 360-degree panoramic views as you travel up or down within the cabin, hopping into the PVE vacuum elevator is an experience every time.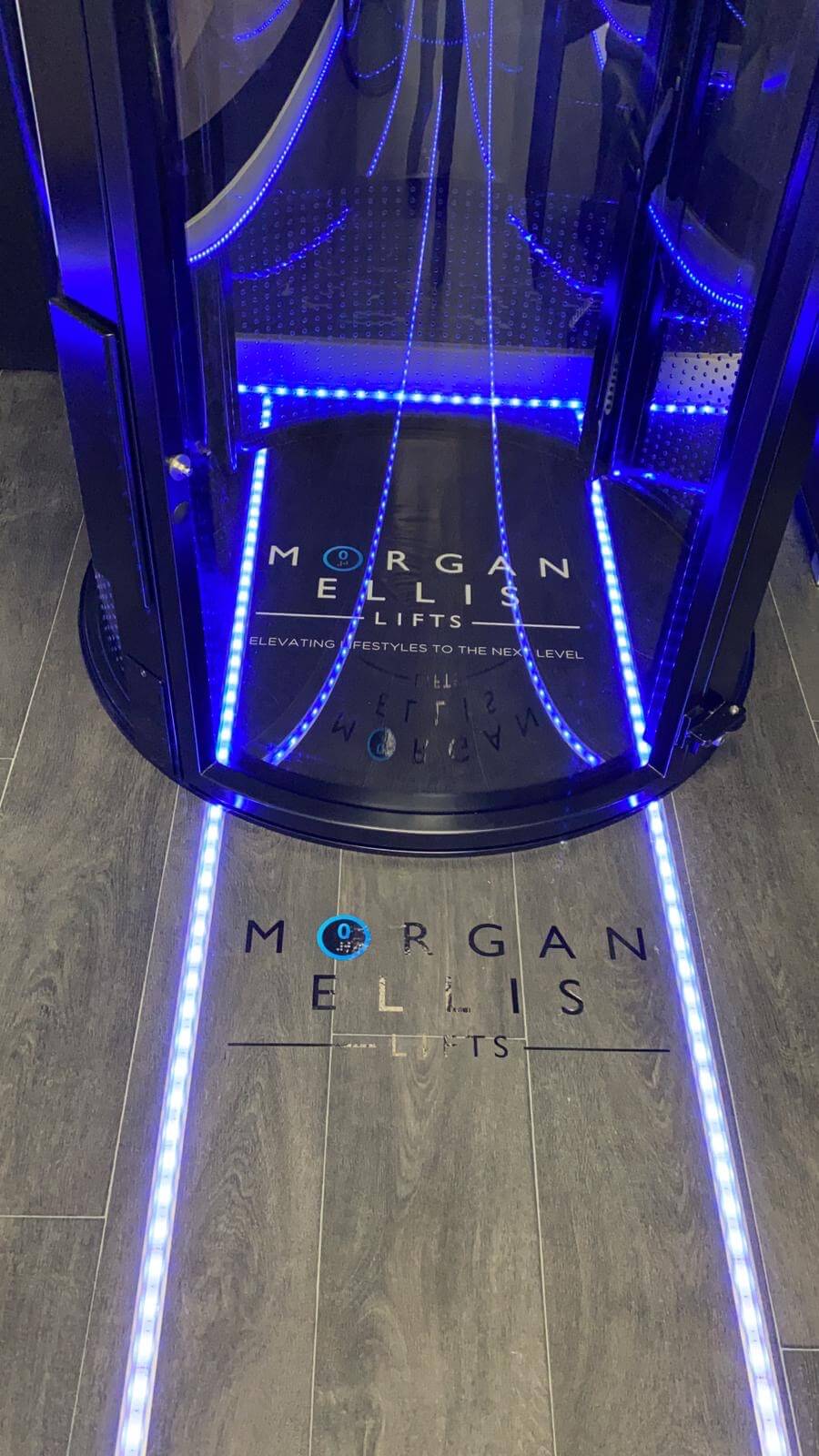 In addition, while the PVE vacuum lift offers style, it also provides practicality and accessibility in any property, making travelling between floors simple for those with reduced mobility. The lift also has a number of safety features, including automatic brakes to prevent falling during a power failure and a backup power to lower you to the nearest floor, and mechanically-opening doors so you can still exit the elevator. Futureproofing your home has never been so stylish or safe.
To book your appointment to see the PVE Pneumatic lift in action at our Sky House Design Centre showroom, all you have to do is get in touch with a member of our team here at Morgan Ellis. We'll arrange the perfect time for you to come and see us and our lift in action in Beaconsfield.