It's been a transformative year for the team here at Morgan Ellis. The Covid-19 pandemic, and all associated lockdown and social distancing measures have completely changed the way that businesses can run and we were certainly no exception to that rule. However, from March 2020 to today, we've changed and adapted to this new way of working with our clients, offering new and unique ways to purchase and install our home lifts. It's taken blood, sweat and tears, restructuring and a fresh way of looking at our position as a residential lift provider in today's world, but we truly believe we are stronger than ever.
For our clients, this means a more streamlined and convenient service, with everything from video home surveys, to finance packages available. Here's what we've been up to this year:
Restructuring
There's no denying that this year has been a difficult one for countless businesses across the country, and we were certainly no exception. During the first lockdown in particular, we were trying to regain our footing and find new and improved ways of operating as a business that still offered our clients and customers the best service possible, even in the middle of the pandemic.
After careful thought, planning and discussion amongst the team, we decided that a restructure would best help us continue to provide a seamless service to our clients. While this meant closing our Birmingham office, we were able to shift our focus to offer online Zoom and video meetings and surveys with clients not only during the pandemic, but for the foreseeable future. We were able to speak with more of our potential and existing clients much more quickly without the need to travel, and could do all of this while safely adhering to lockdown and social distancing measures.
We continue to operate with the health and safety of our staff and clients as our priority. This includes still offering video surveys, ongoing communication throughout your project, and social distancing when we need to visit your property.
Our Projects
Over the past 12 months, we've had the pleasure and privilege of working on some incredible projects for our clients, all across the country. Here are some of our favourites: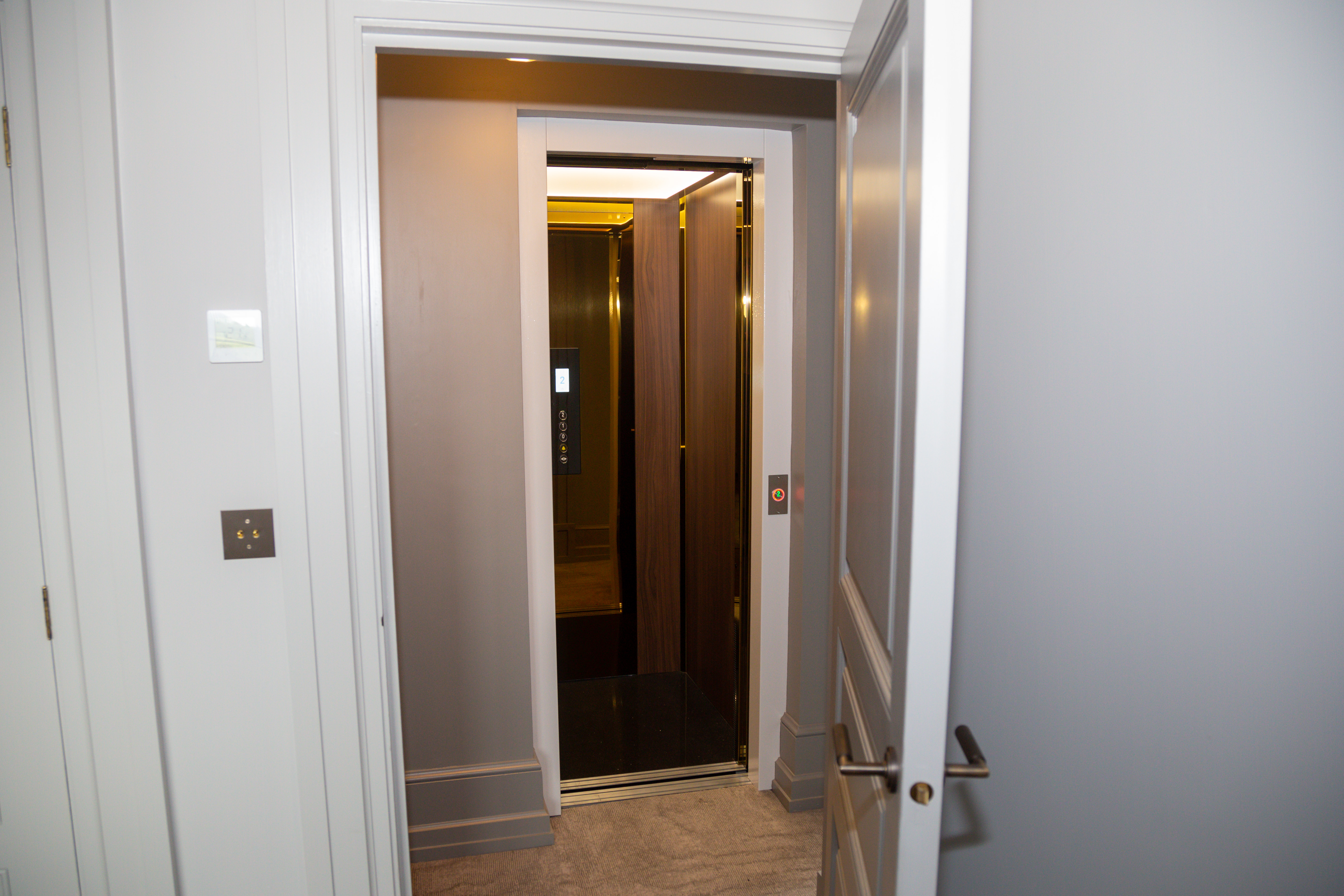 New House Farm - Altura Platinum
This was an exciting new-build home that we were thrilled to be a part of. Designed to add value to the property, the Altura Platinum elevator we designed and installed spanned three floors, within a pre-built shaft in the private home. The lift had a wood effect internal finish, with gold stainless steel handrails and with the stunning black stone floor and opal ceiling, this was a truly luxurious lift that fit in perfectly within the property.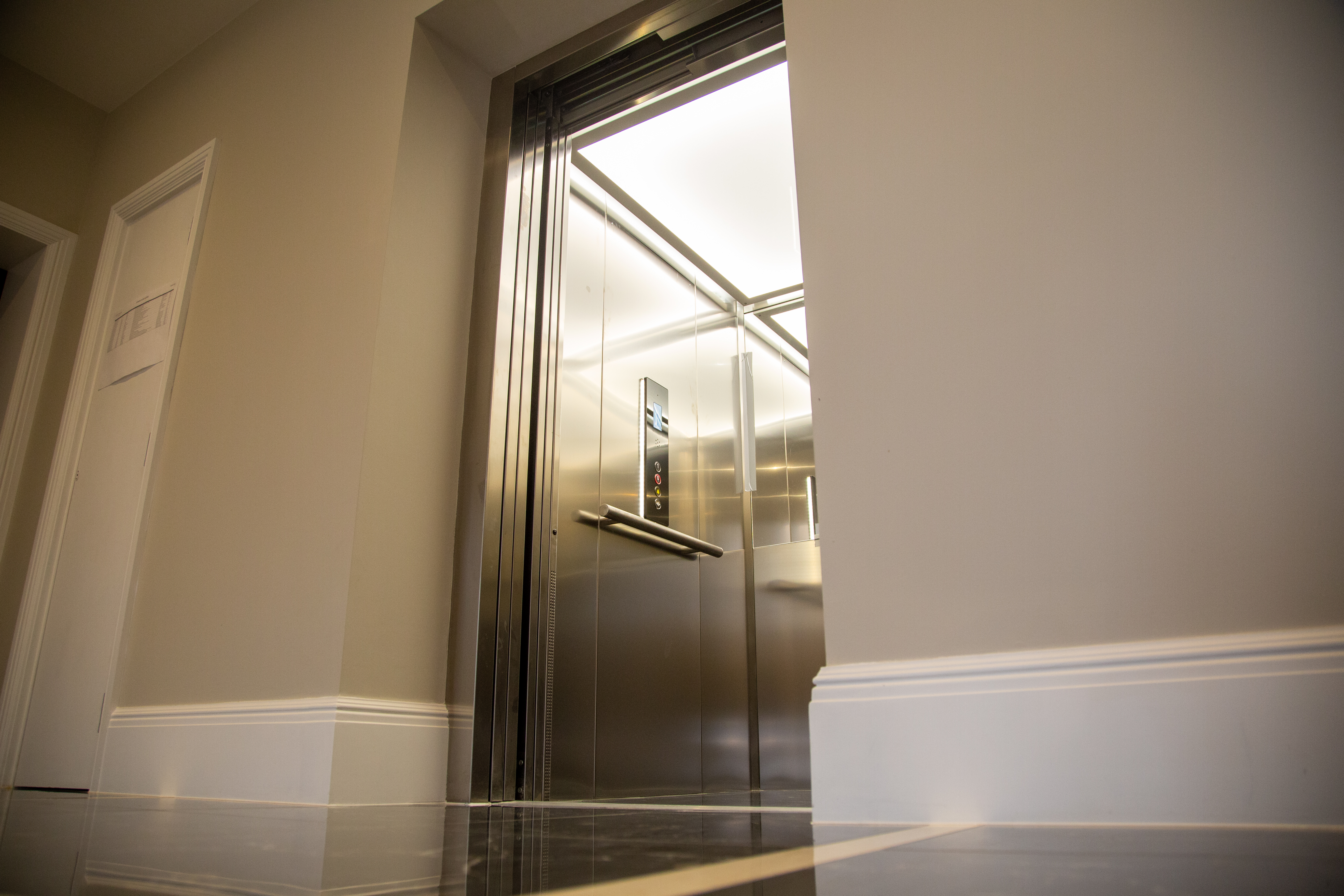 Beaconsfield - Altura Platinum
Our second Altura Platinum project took place in Beaconsfield, Buckinghamshire. We were called to provide a quote, design and final product for a luxury hydraulic Altura Platinum lift for a block of apartments. Working closely with the project manager, we were able to manufacture and install a luxurious lift in a luxurious location, which just happened to be pretty close to our new showroom!

Ashburn Lodge - PVE 52
We installed a PVE 52 at this lovely property for a client seeking improved accessibility in the home. We worked closely with our clients to produce and install the exact product they wanted to truly compliment the home, installing a stylish black frame PVE 52 elevator with minimal disruption.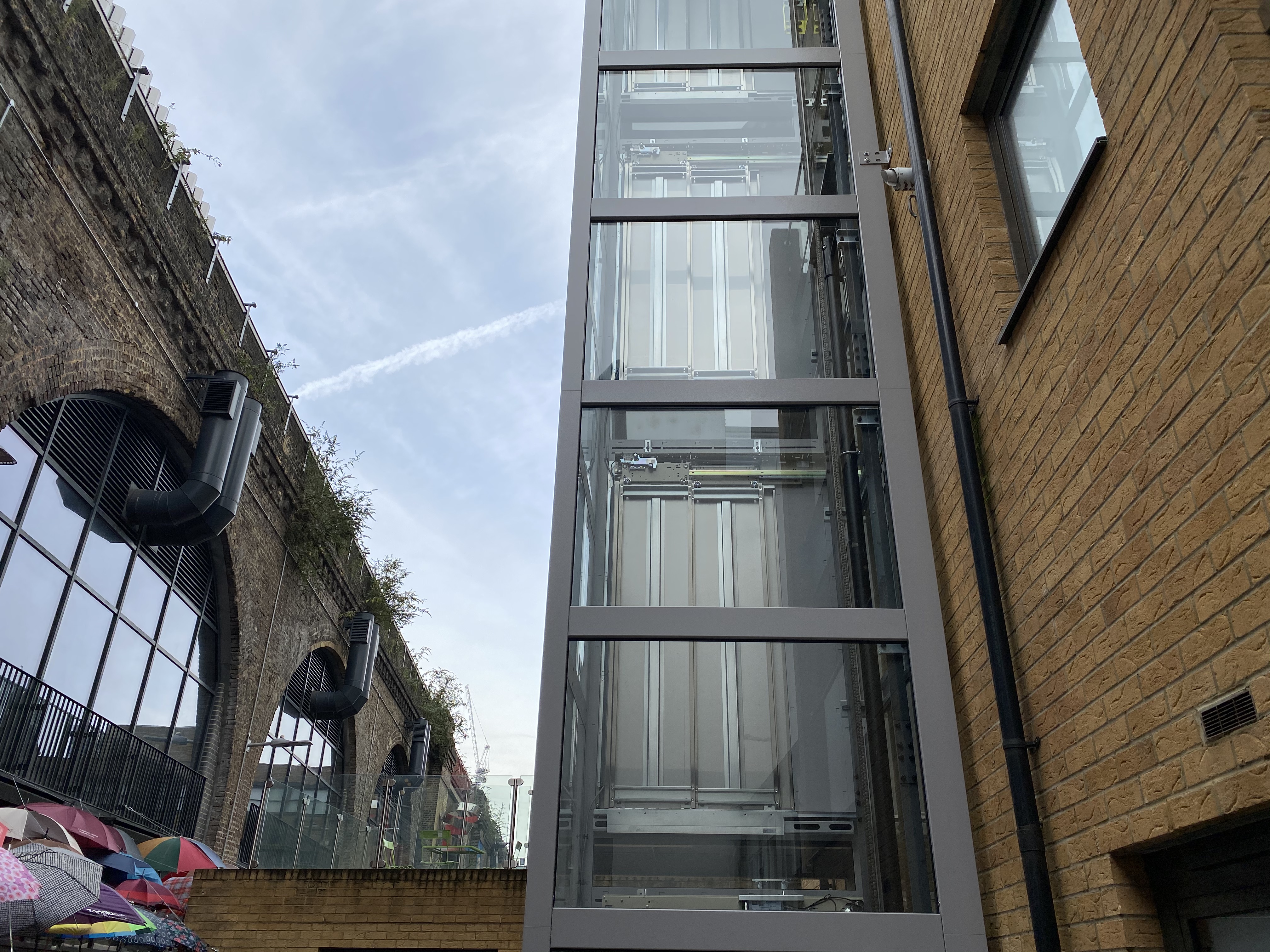 Great Suffolk Street - Altura Platinum
The client at Great Suffolk Street wanted an external lift installed for an office block. We suggested the Altura Platinum and ultimately designed a glass structure elevator that would rise four stops, and match the design and colour of the buildin, with a purpose-built platform externally for the lift to be used safely.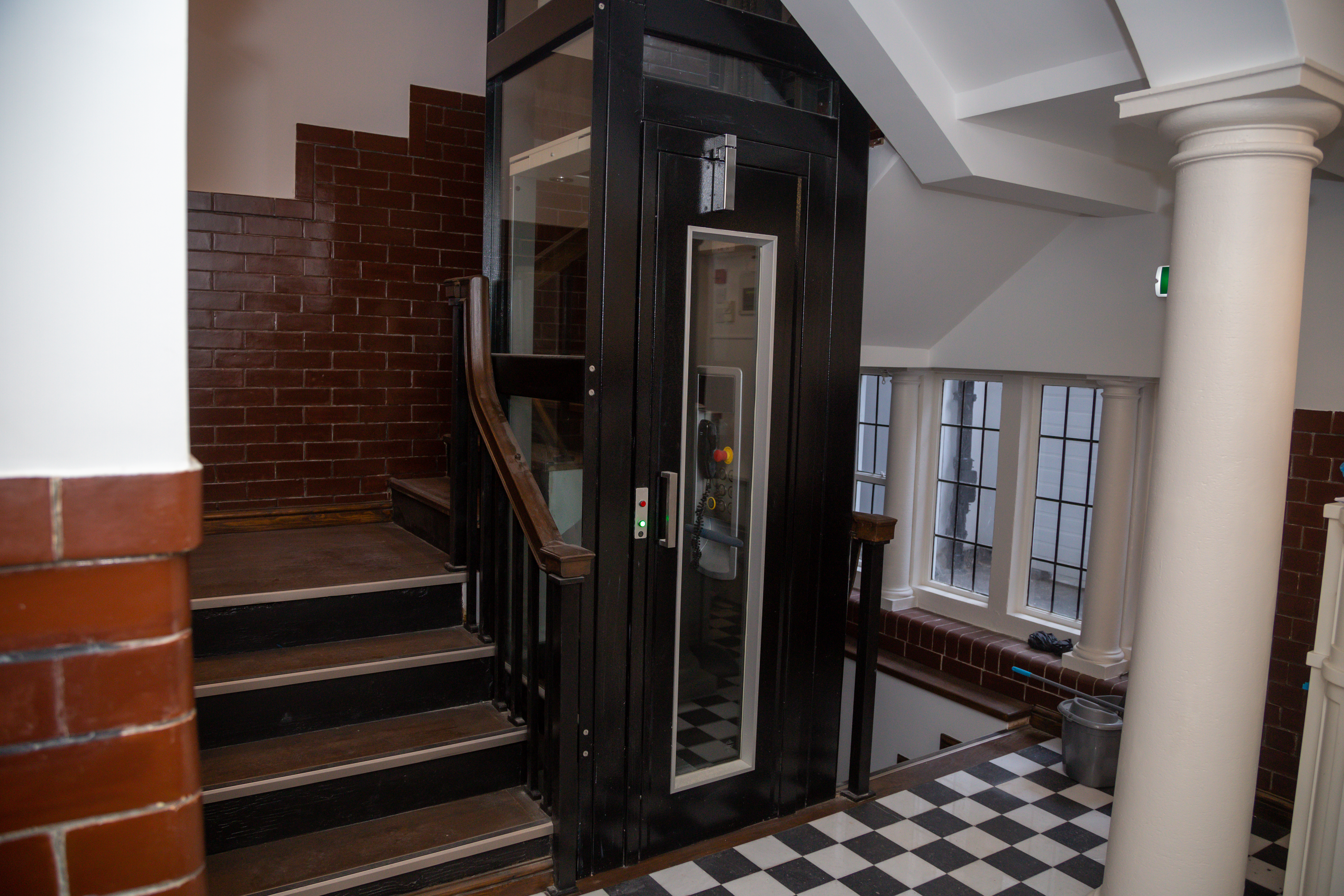 Cleveland Street, London - Bespoke / Hydraulic lift.
Working closely with New Ventures London Ltd who were renovating a building into new apartments, we produced a bespoke lift to perfectly fit the property. We produced a lift that was just under a square metre, designed to improve accessibility for those that would be living in the apartments. The lift spanned 6 stops, and featured a hydraulic system, and open platform with class structure and black rail paint.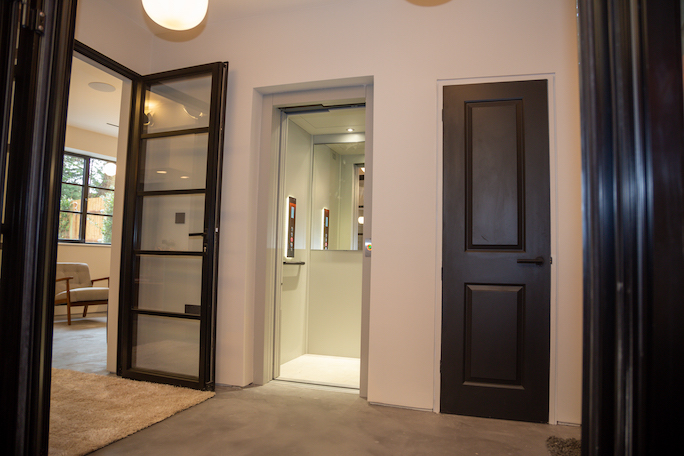 Rear of Oldfield Wimbledon - Altura Platinum
We worked closely with SW19 Homes on a new build property at the rear of Oldfield Wimbledon. The developer was working on building the property and was looking for a way to add value and interest to the property. We helped design and install a lift that would span three floors, working closely with SW19 throughout all stages of the project including planning, installing and finishing the lift. The property is currently still on the market and the lift has certainly added value and style.
Meet Our New Team Members!
With our restructuring has come the need for a few new team members and positions, which is why we've recently hired three new friendly faces that you may speak with or see throughout the home lift buying process.
Rae
Here at Morgan Ellis, we are proud to have Rae as our office manager. Day-to-day, she oversees the business and ensures that everything runs smoothly, including making sure you're booked in and that an engineer is ready and raring to install our products in your home.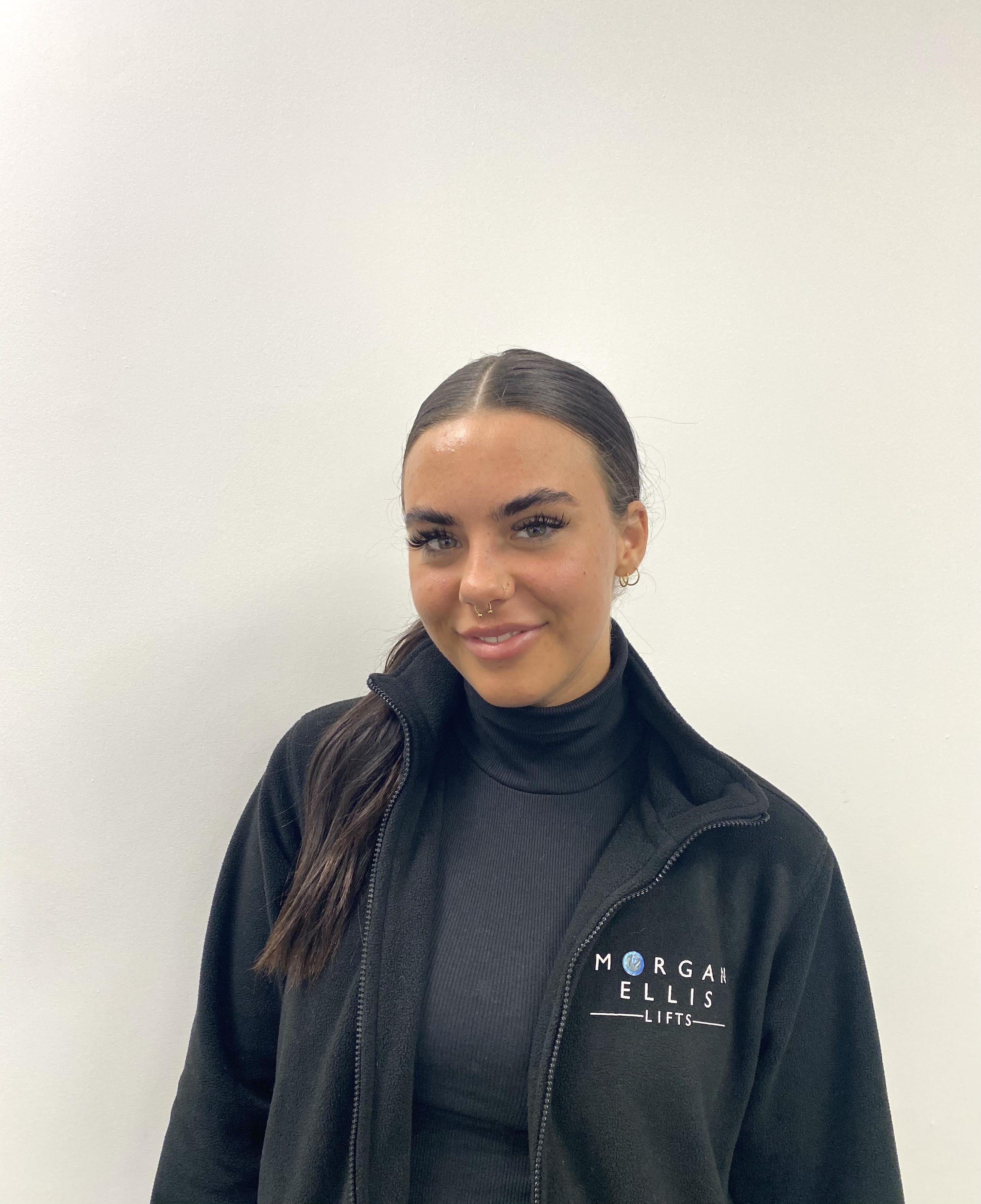 Jess
Jess is our new Business Administrator, who came to us with an apprenticeship scheme. She works on the admin side of the business, making initial contact with new customers that contact the business and is always on hand to answer any questions you may have.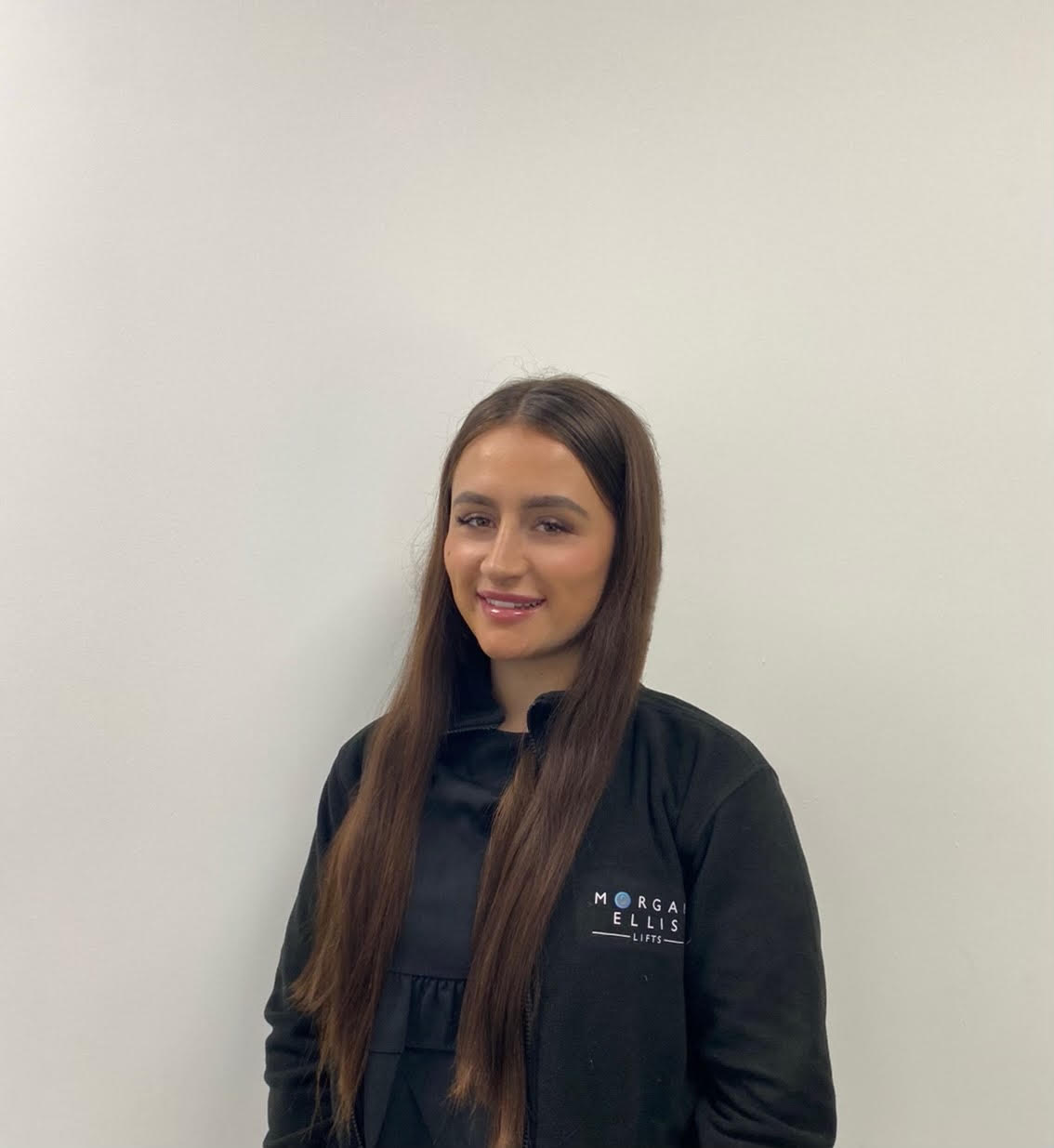 Looking To The Future
As we look to the future, we're eager and excited to be embarking on some new and exciting ventures as a company. This includes the design and production of a new lift for our range - the Pollock lift.
The Pollock lift is a sleek, customisable and stunning residential lift perfect for use in any home. With large vision panels, custom LED ceiling lights and one-touch internal controls, this is a modern elevator that can add value and accessibility to your home. The Intelligent Logic Diagnostic Display also offers that little something extra to passengers, displaying lift functions during use, and can offer fault diagnostics in the rare case that something isn't quite right with your elevator. This way, it can resolve this issue automatically, or make it easier for you and our team to solve the issue over the phone.
This elevator works on a traction system, travelling along elegant and simple vertical elevator rails that take up minimal room, giving you full use of your spaces when the lift isn't on the floor.
You can find out more about this lift in our brochure.
This year has been a tough one for everyone, but we are excited to be moving forward as a business and alongside our clients. For more information about how we can help you, get in touch with a member of our team, today.