It's a common misconception that residential lifts require a lot of space to be installed in a home. While every lift will have its required floor space, residential lifts are becoming more and more compact to fit into tighter and tighter spaces. Without the need for elevator shafts built into the home or for a huge amount of building work, home lifts are quickly becoming a feasible accessibility solution for homes across the country and beyond. Here at Morgan Ellis, we are proud to offer a range of home lifts in different shapes, sizes and configurations to suit your home best - for those with limited space, our top space-saving lifts include: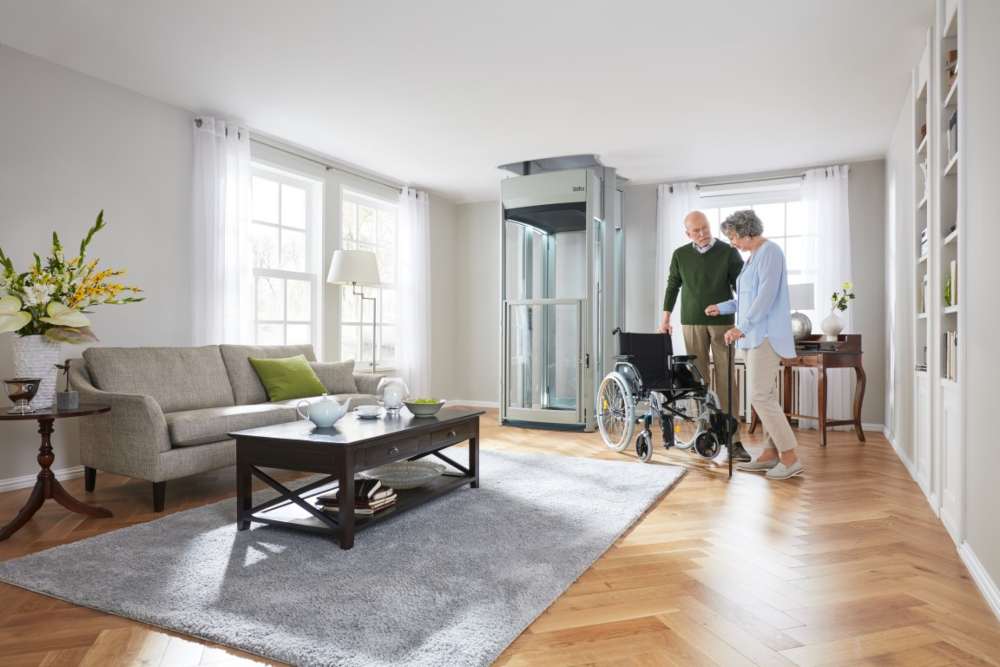 Stiltz Home Lift
As the most affordable lift in our range, the Stiltz Home Lift is an accessible, safe and space-conscious solution for anyone looking to increase mobility in their home. Stylish and modern, yet built with accessibility and quality in mind, Stiltz has truly restructured mobility aids for the home, bringing a home lift to the market that offers convenience with a small physical footprint.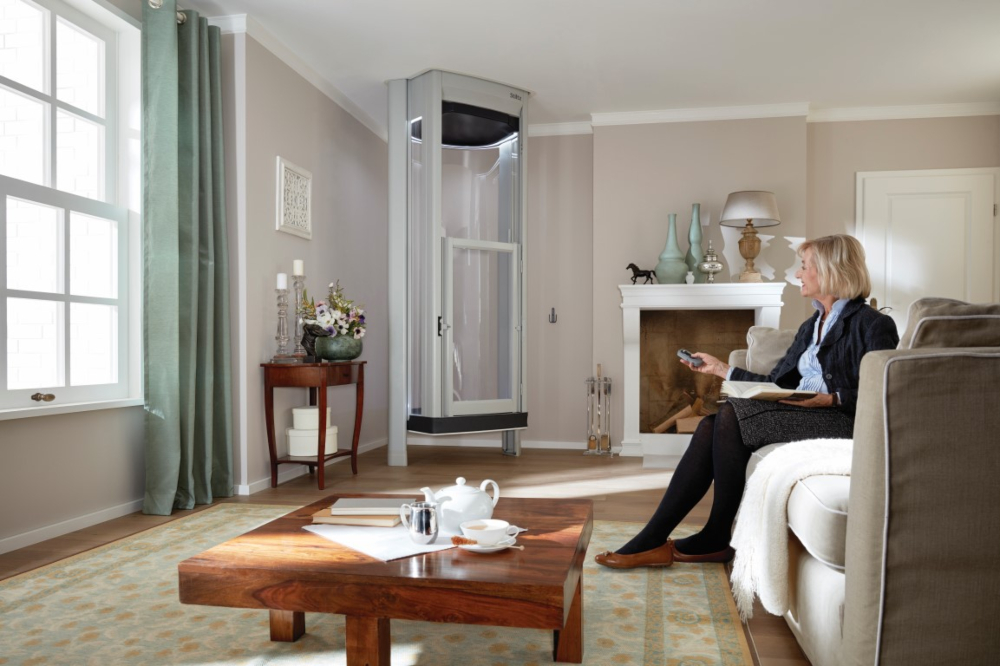 This lift is designed to suit most homes. Its through-floor nature means that it can be installed anywhere in the home, with only a hole in the ceiling required for installation. There is no need for a pit or masses of headspace and its small size means it can be tucked into corners without encroaching on your existing home setup. It even takes as little as 1 day for installation, with just 4 weeks manufacturing time, meaning you could have the Stiltz Home Lift ready and raring to go in your home in around a month (time scales may vary).
Find out more about the Stiltz Home Lift.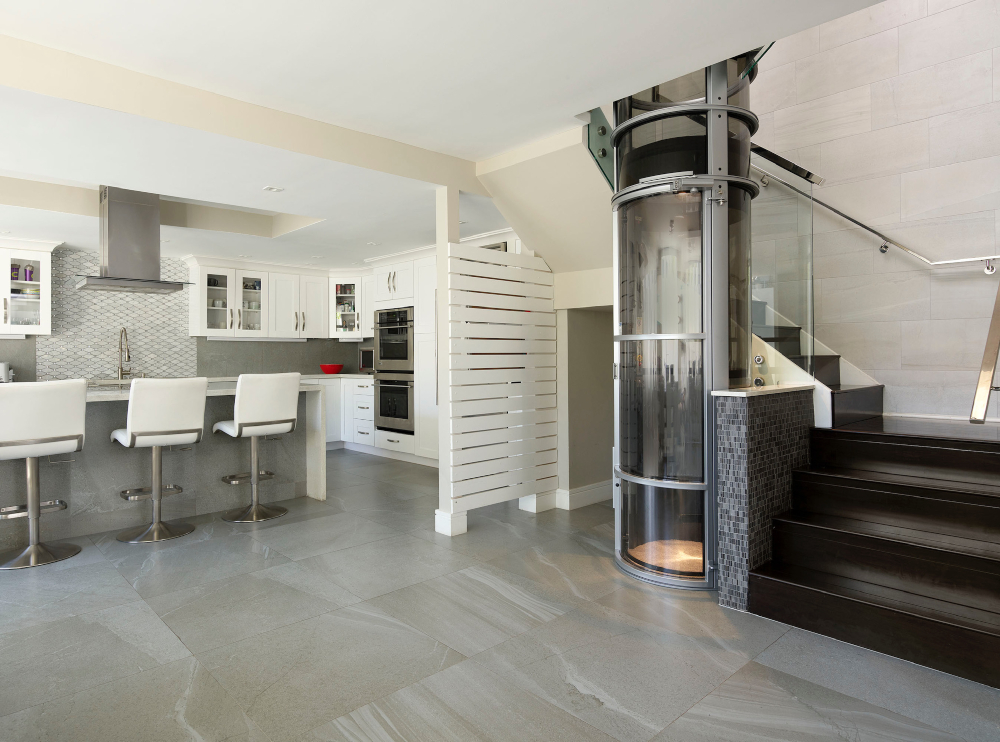 PVE 30 and PVE Eco 30
The PVE 30 and PVE 30 Eco home lifts are two of the most compact and space-conscious lifts in our range. Measuring just 750mm in exterior diameter, with just 800mm needed for installation, the PVE 30 range utilises a self-supporting, free-standing elevator shaft that can be installed anywhere in the home.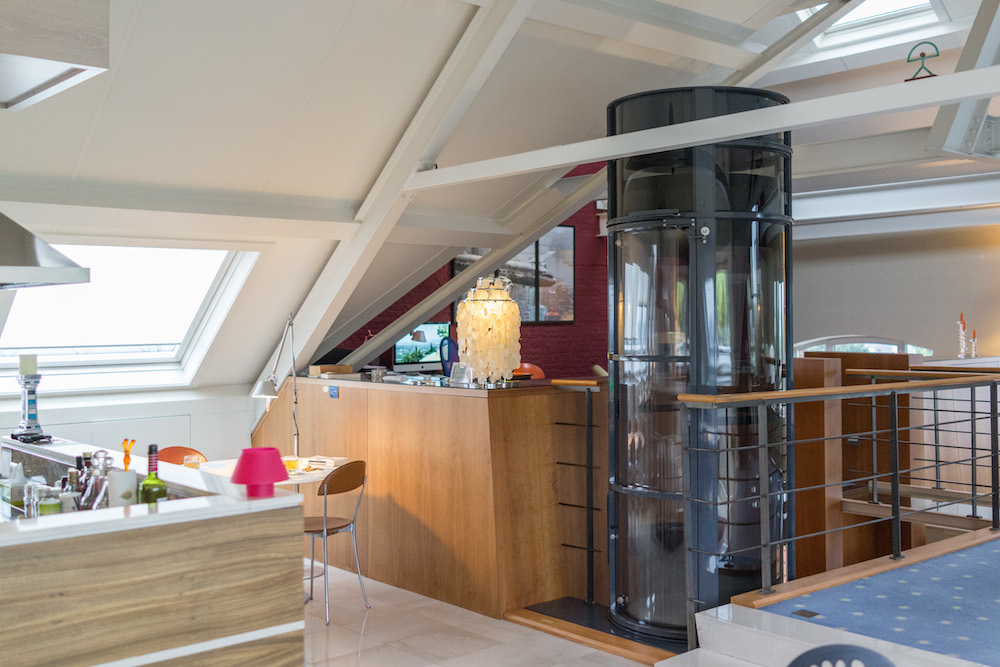 Beyond its compact nature, this vacuum elevator is also the epitome of style and luxury. With a glass cylindrical shaft that offers 360-degree panoramic views, and the ability to travel up to 5 floors (or 15 metres), this is truly a lift made for the modern home. With no pit or headroom to consider, the PVE 30 Vacuum Elevator is simple to install, requires minimal construction or building work and its various customisation options provide personalisation to suit your home perfectly.
Find out more about the PVE 30 and PVE 30 Eco.
For more information about the PVE 30 or the Stiltz Home Lift, our team or on hand to help. None of the lifts above suit your style? We can help you find a lift that'll not only fit your dream lift ideas but will fit your home too. Get in touch, today.