Residential lifts are a great way to futureproof your home, improve accessibility and provide independent living to those who might otherwise need support, but not everyone can afford to pay top prices for luxury home lifts. Our Eco range features key economically priced lifts that are still stylish, safe and luxurious for any property. Whether it's the Stiltz Home Lift, or the Aritco 4000 or 6000, we're proud to introduce you to our best selling Eco lifts.
The Stiltz Home Lift
The Stiltz Home Lift range is hailed as being the first of it's kind, offering safe, effortless and smooth travel between floors of your home. The Duo+ and Trio+ models are both sleek, stylish and easy to install home lifts, perfect for any property. Travelling through-floor to a single stop, they are ideal for most existing residential homes, designed to provide smooth access between two floors, such as the ground and first floor, or between a ground floor and basement.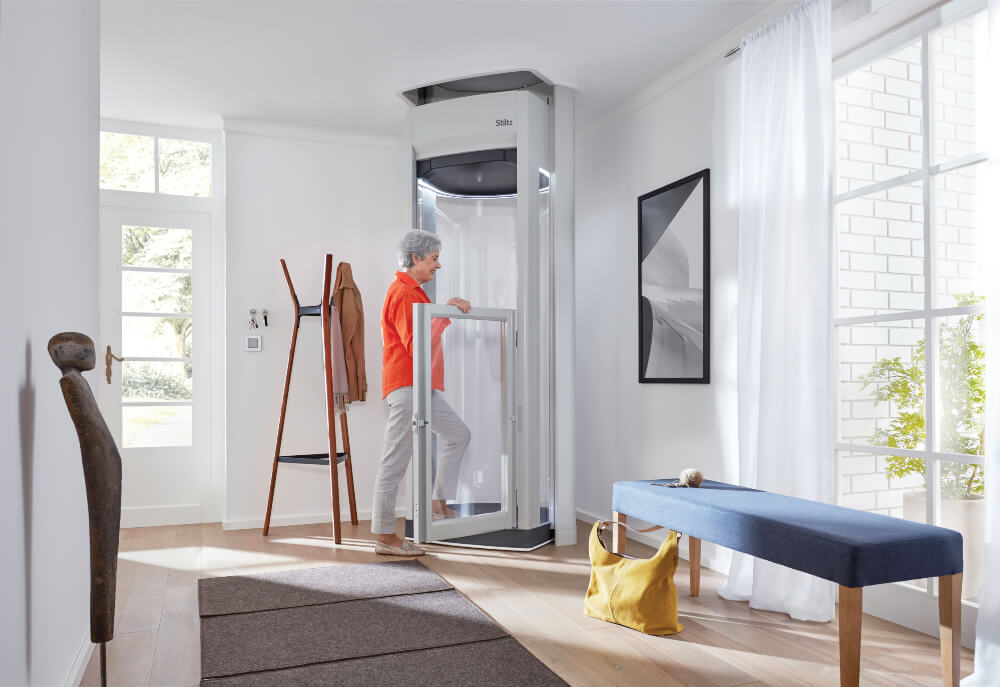 The Stiltz HomeLift range is designed with accessibility at it's heart, with the Trio+ having enough room comfortably for a wheelchair yet taking up as little room as possible to prevent disruption to everyday living. The rail-operated system means that they can be built into any area of the home providing room is available on the ground and upper floor with no need for an elevator shaft and leaving just two slim rails when the lift is on another floor.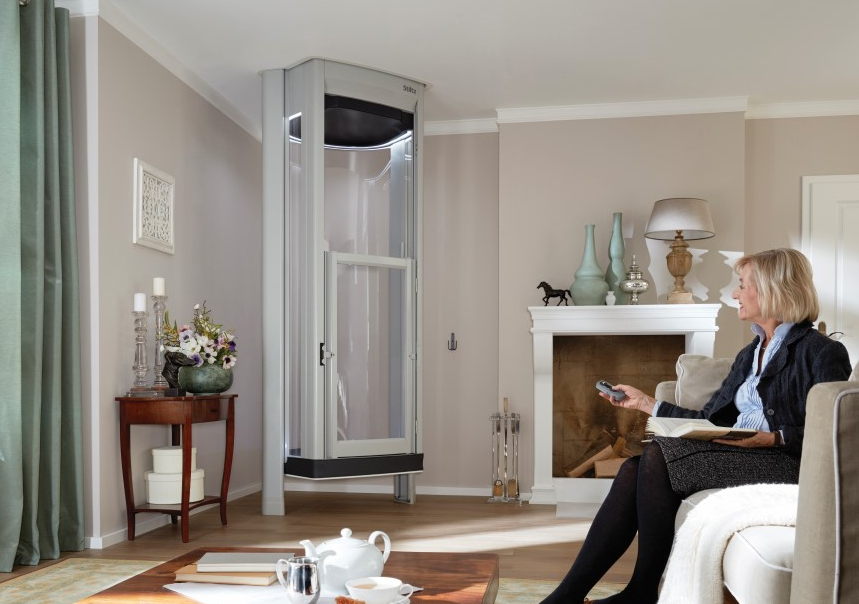 If you'd prefer, the Stiltz HomeLift range can be installed either between rooms, in a stairwell, through a cupboard, in a garage and more, meaning you can make as much of a feature as you like of the lift, or keep it tucked away subtly for use when needed. With top-grade safety features such as fire seals, backup power in the case of a powercut and the option for an uninterrupted power supply, as well as safety sensors to detect obstructions which will stop the car smoothly to prevent breakages or injury.
For more information about the Stiltz Home Lift range, take a look at our full product information.
The Aritco 4000 & 6000
If you're looking for a lift in the more traditional sense, the Aritco 4000 & 6000 models are stunning both in design and in operation. With customisation options available to match the lift entirely to your home and comfortable ride quality to ensure that each stop is smooth and relaxed, both the Aritco 4000 and Aritco 6000 shed any industrial or commercial feeling and fit in perfectly in a home environment.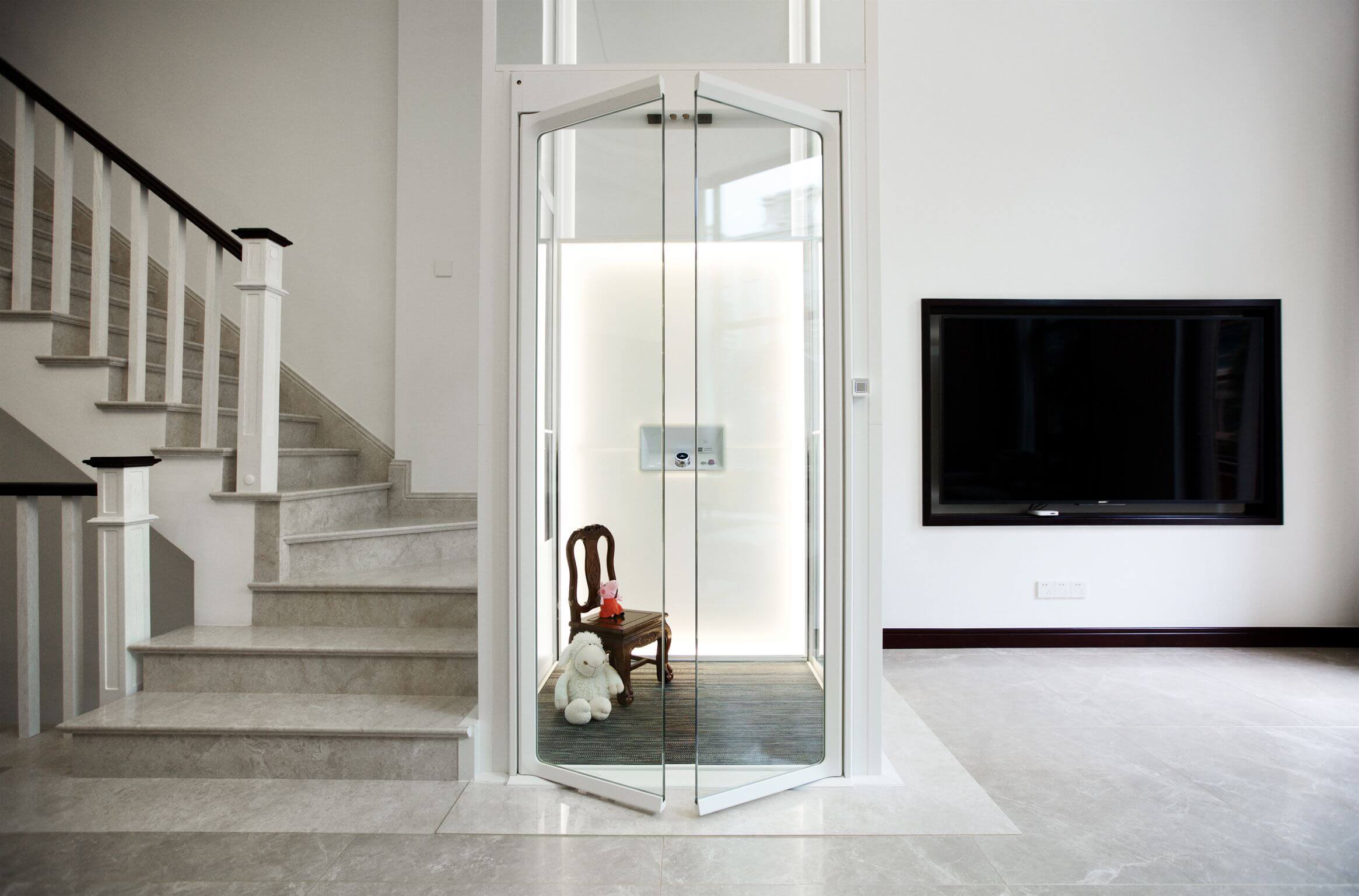 Each lift can travel across six floors (five stops) and comes in different sizes and configurations to provide the exact lift that you need for your property. Both models can typically comfortably fit a wheelchair, or differing number of passengers depending on the size and weight limits that you choose and with the best in safety technology, you can travel between floors in comfort and with peace of mind. In the result of power failure, your home lift will have a power backup to lower you to the ground floor and mechanical door operation so you'll never be trapped.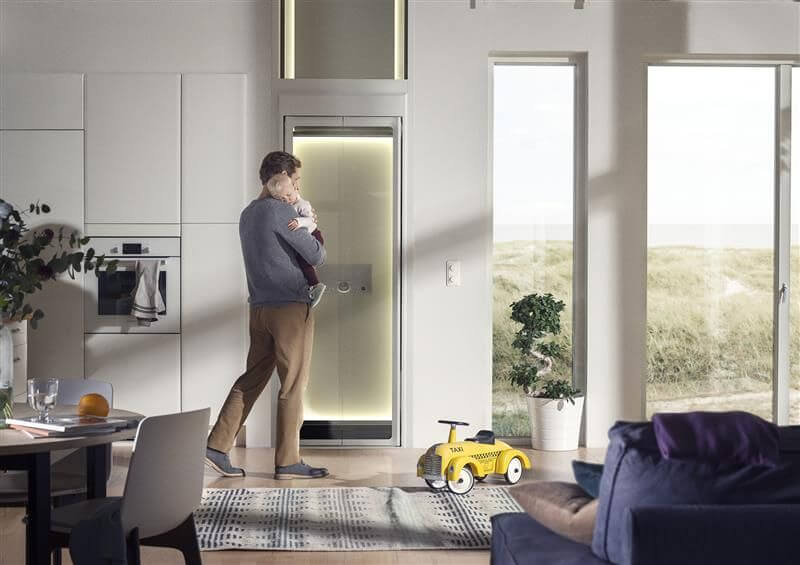 The screw and nut drive system also means that less room is needed for the mechanics, making installation easy and with minimal disruption to your home. The system and self-supported shaft mean very little strain on your home or required space - if the elevator will fit, so will all of the mechanics, which are safely stored within the shaft itself.
The PVE 30 Eco
PVE's stylish new PVE 30 Eco is the smallest vacuum elevator we offer but is by no means lacking in style and ride quality. Designed for a single passenger and to travel just 3 stops, this lift is the perfect solution for use in any home. It's smaller size makes it the perfect option for most homes, with a more affordable price tag to ensure accessibility all-round.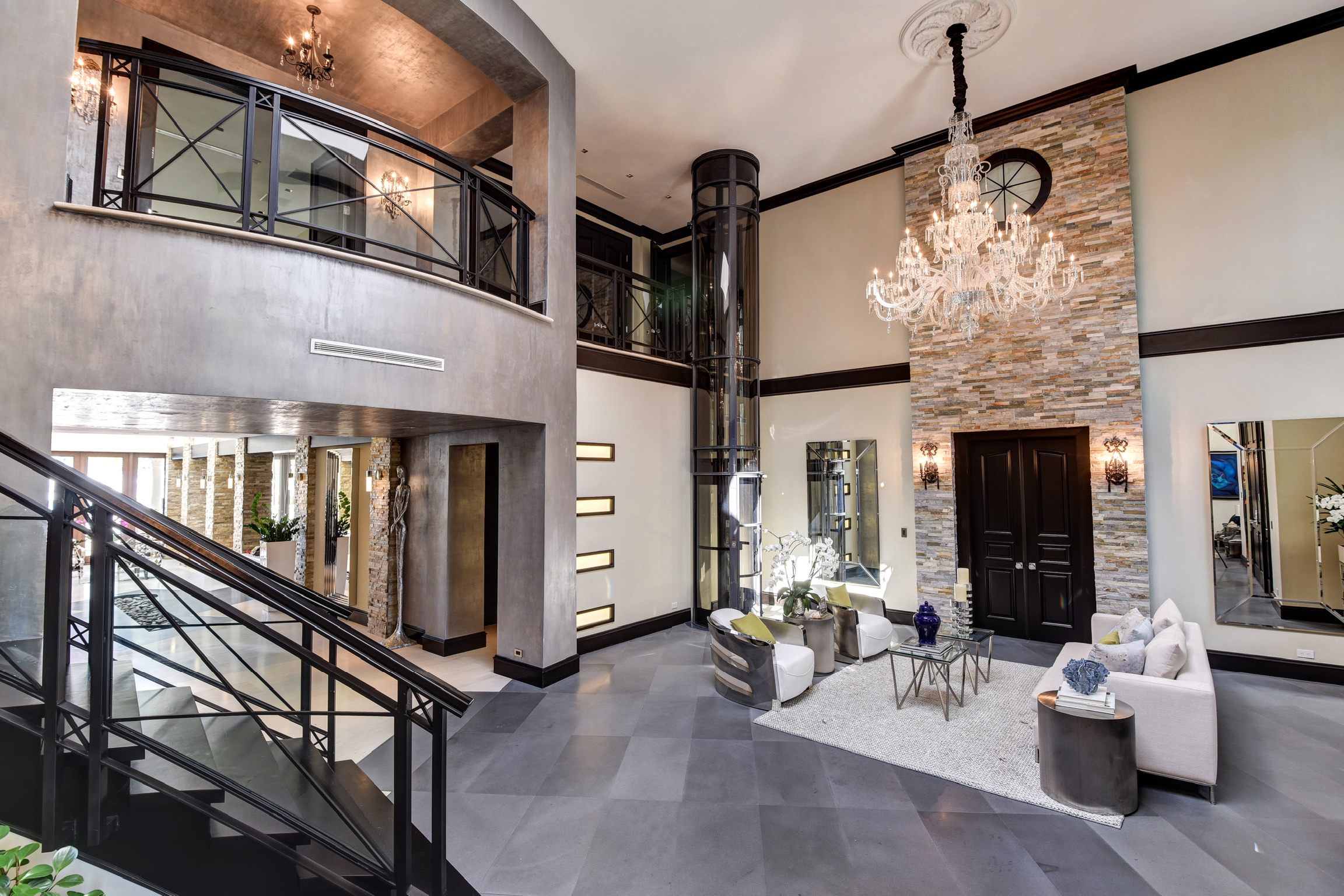 There is no pit or machine room required either, with just 75cm of diameter to account for and installation with 2 days for a quick accessibility solution. The PVE 30 Eco offers all the beauty and high-quality of the standard PVE 30, but with a lower cost and smaller footprint overall. This stylish lift utilises leading vacuum technology, offering smooth ride quality and minimal energy consumption. It's even available in both white and grey, ideal for fitting your existing decor and providing access through the floors of a standard home for one person.
For more information about our Eco range or to find out more about the cost of your home lift, feel free to get in touch with a member of our team, today.