We recently worked with Park Owles Developments, a Cornwall-based development company that was in charge of a number of high-end development projects in this stunning area in St Ives. We were thrilled to be part of this development with the installation of two of our luxurious Altura Platinum home lifts in two stunning properties right by the coast - Hain View and Porthminster Watch.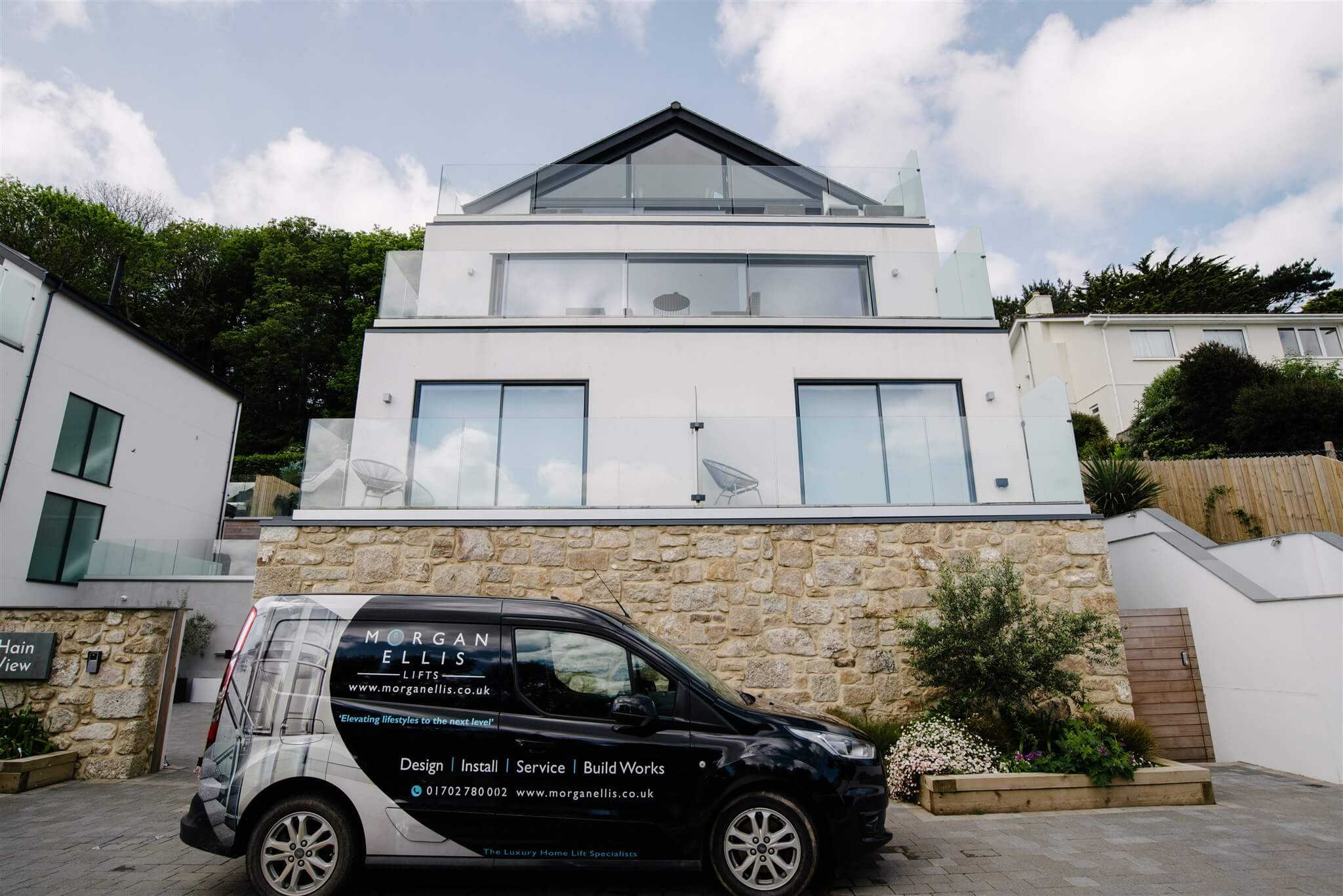 As these two properties had been sold off-plan, Parc Owles Developments worked closely with the residents in order to produce a property that worked best with each resident's needs and personal tastes. It was the first time they had installed a home lift within their developments, as Director Anthony Curtis explained:
"As both properties are split over four floors, we wanted to ensure they were easily accessible and future-proofed. After speaking to several companies, we took the decision to go with Morgan Ellis and install the Altura home lift. From the first point of contact, we were very impressed with Jeff and the rest of the team as we felt they offered a superb level of service combined with a high-quality product. Throughout the process, Jeff and his colleagues were always available to answer any queries and that level of personal service is invaluable to us as a developer. Both properties have a very high-end finish throughout, and we felt the Altura Platinum home lifts from Morgan Ellis would be a superb finishing touch".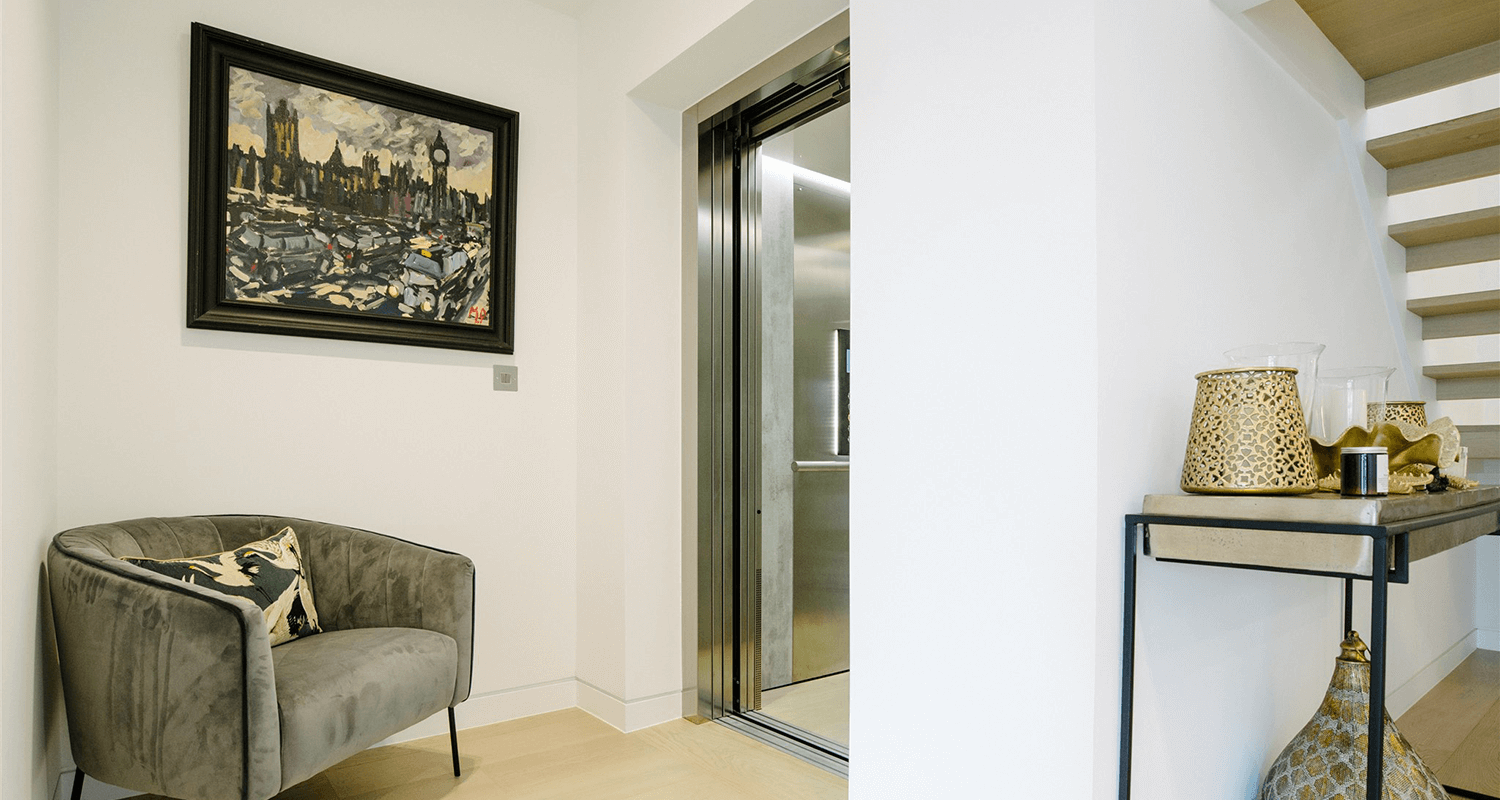 Throughout the development, Anthony and his team were able to work with the owners and various suppliers and contractors to tailor each home to the owner's exact needs and tastes and this included the home lifts. The team ultimately opted for the Altura Platinum due to its unique tailor-made style, as they wanted the lift to have more of a 'hotel feel' as Jeff Shepherd, Managing Director, Morgan Ellis explains:
"When we were initially speaking to Anthony he explained that as part of the plans they had incorporated a block lift shaft in both properties which meant the Altura could be installed relatively easily. We presented the range of lifts available but soon all agreed that the Altura would be the perfect solution to help Anthony achieve the finish he and his clients were looking for."
"From an aesthetic viewpoint, both lifts blend effortlessly into the contemporary design of the properties and feature a deluxe cabin with doors finished in stainless steel. Operating the lift is also very simple as the Altura has a user-friendly 'push to run' one-touch system so you do not have to keep the button pressed for the duration of the journey up or down. We are certainly seeing an increase in the number of developers of similar high-end properties that are looking to install home lifts from a convenience and future-proofing perspective."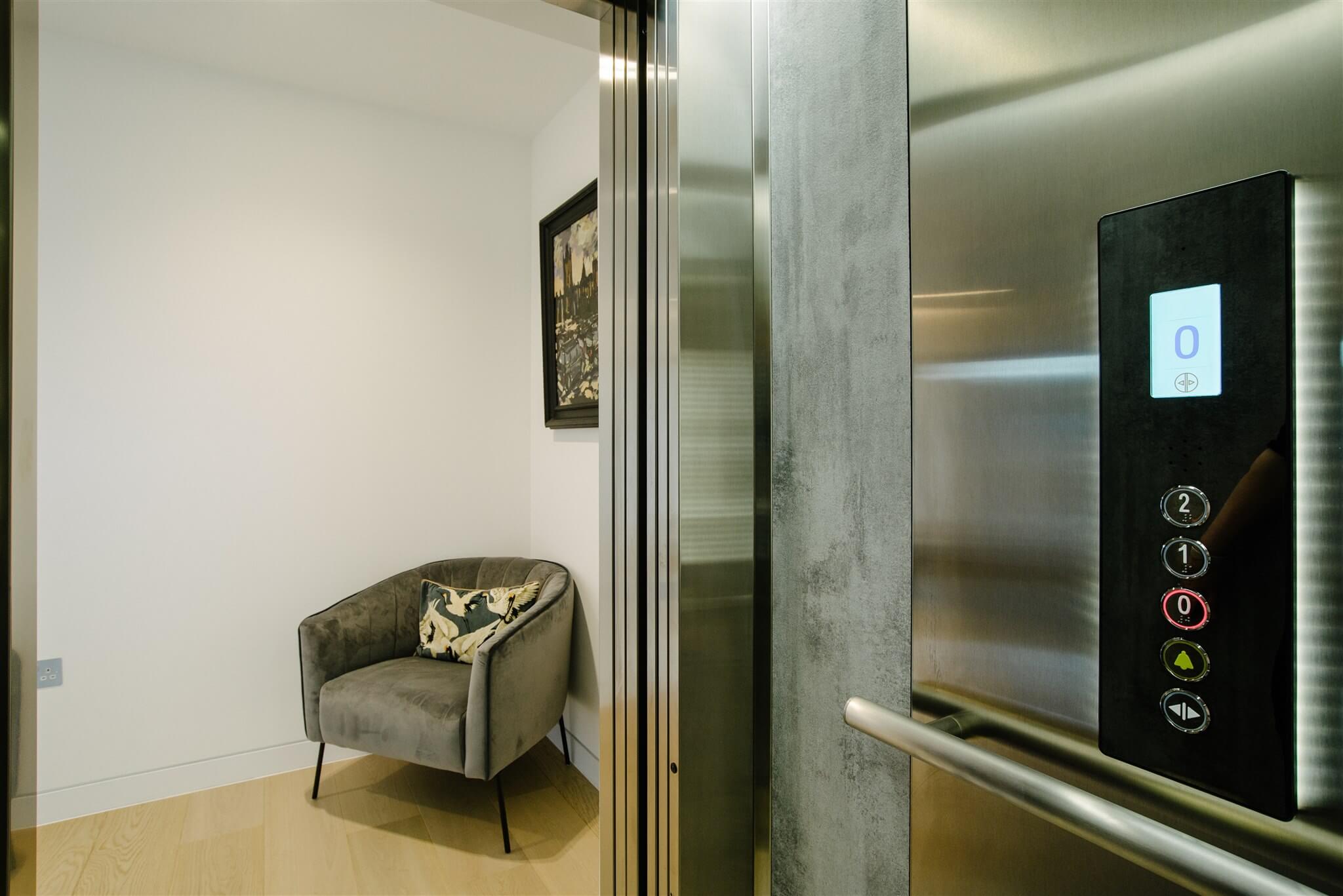 Here at Morgan Ellis, we are always working hard to ensure each one of our installations meets the requirements and aspirations of the end-user and this was certainly achieved at these two properties in St Ives. Phil Humphreys, who owns one of the properties, admitted that he and his wite weren't typically looking for properties with a home lift, but were surprised and delighted with the end result:
"When we spoke to Anthony about the property and he explained about the lift, the specification and how it would blend in with the rest of the property, we thought it was a great idea. Since we moved in 18 months ago, we have used it a lot more than we thought we would. For example, when my mother comes to stay or other guests who may not be as mobile it is fantastic as they can easily access all four floors without having to worry about navigating the flights of stairs. It is also extremely practical, with the kitchen being on the top floor, when we have been shopping, we simply unload the shopping into the lift, and it is on the top floor in a matter of seconds. Access to the garden is also from the top floor so there is no need to carry plants etc through the house – we just use the lift. Delivery men love it!"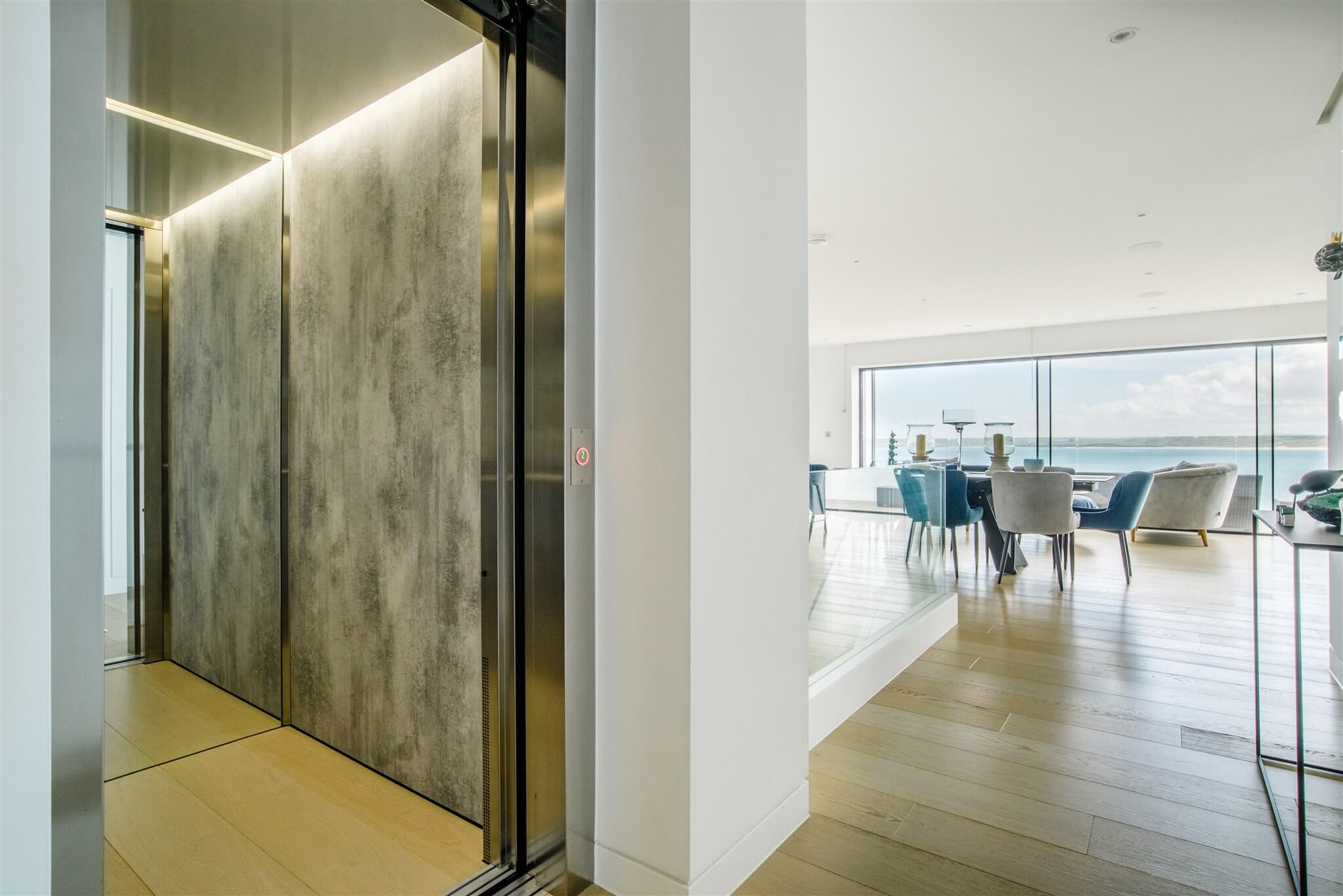 The Altura Platinum lift incorporates modern design and proven reliable hydraulic technology to provide a lift which can be used indoors and out and in a wide range of private and public environments. There are two models available, the Simplicity and the Deluxe both of which can be installed in a standalone metallic shaft or within a masonry shaft and are available in a wide range of sizes, with a choice of configurations, cabin options and finishes. In addition to the eight standard plan sizes, the Platinum can also be custom-made to meet the client's requirements should this be necessary. The Altura Platinum lift is powered from a standard mains electricity supply and is fitted with an emergency battery backup unit.
We are also responsible for servicing both lifts through our service division – Morgan Ellis Home Lift Aftercare.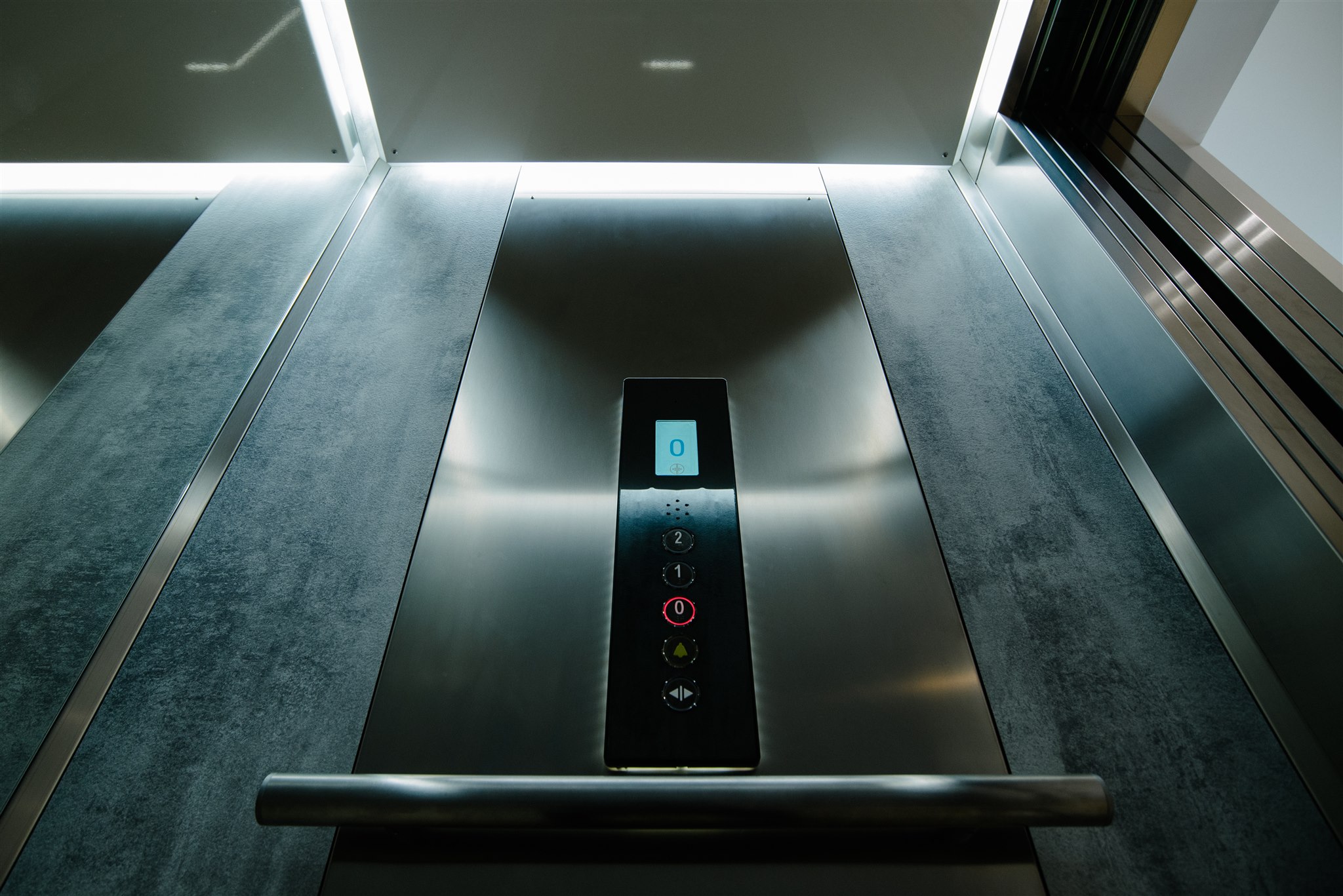 If you want to know more, you can contact the team here at Morgan Ellis on 01702 780002, or email us at enquiries@morganellis.co.uk.